Life of a Champion Player Part 2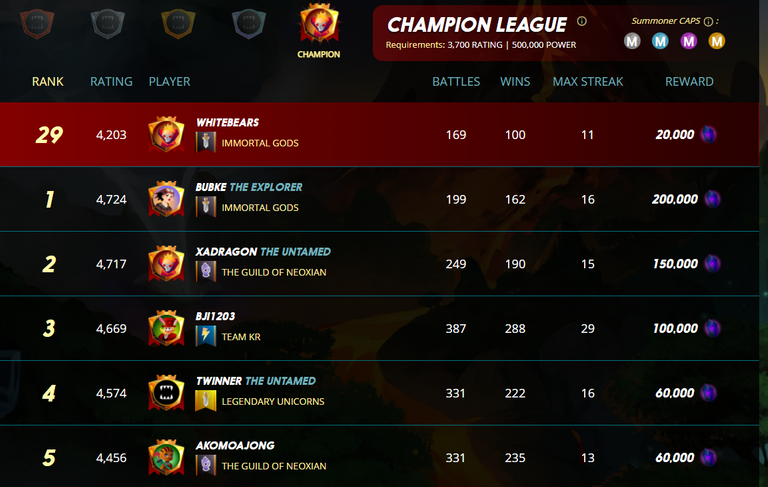 Three observations:
The ladder is brutal. It is now increasingly unlikely that many champion players can hit Champion 1. Initially I thought my skills had decreased, but my 59% win rate has been maintained. I finally realized that due to the top players realizing they make more by renting, there are far fewer people batting. This means there is less rating points to come by during the mad rush at the end of season.

Even with the new DEC buff for champion players, I earn about 150-250 DEC per win. I have decided to go the path of card rentals. With a collection power of 1,300,000, I receive about 10,000 DEC a day. This is far more than I can earn per day battling. So I spend most of my time renting, and then closer to the end of the season I power my way as high as I can go.

The new reward cards are definitely useful and game changing. The MVP card of this season for sure is the pelacor conjurer. He has made the life splinter a hard counter to the water splinter on mid-tier battles. See below.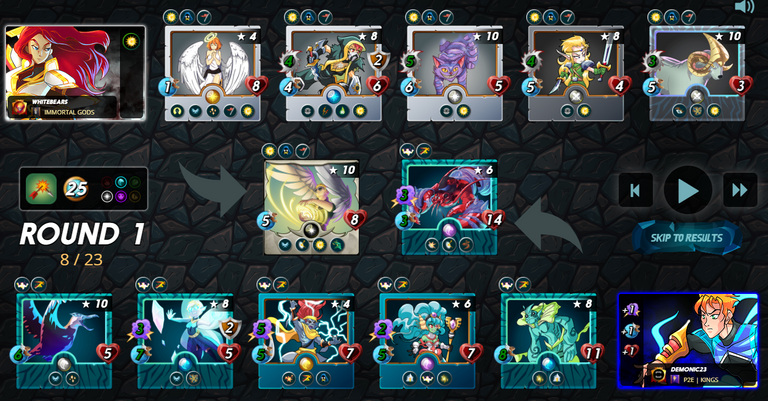 Any questions or comments feel free to chime in!
whitebears
---
---