Queen of Dragons Selenia Sky! l Weekly Battle Challenges
Intro
Hello everyone this will be my Intro to this week's Battle Challenges. I hope I can share some of my thoughts and take on this summoner that may increase your knowledge and improve your battle strategy. So without any further ado lets begin.
In my opinion this weeks challenge really brings some justice to Dragon Summoner and monster , introducing to newer players to more versatile and more unpredictable outcomes and deck strategy that people use giving more broader and more complex gameplay.
I suggest if you wanna get serious into this game you must explore Dragon Potential and also Neutral monster potential as its will enhances your flexibility and picking out the best gameplay that you might give
Selenia Sky is a famed Dragon summoner from Draykh-Nahka. Though she has no scales, the purest of the Fire Blood pumps through Selenia's veins. Most of the flying Dragons allow her to ride them even though she is not an approved Gloridax Dragon Rider. Selenia has won more Mount Mox victories than any other summoner in the Splinterlands, and she knows she is the best.
Shadow Snitch in my opinion is quite a good card. Its best potential is at Level 6 meaning its best used in Gold League. Overall Reach ability is quite good and with additional affliction ability, it might help in facing enemy with high sustainability or healing focused enemy. It might be good in reverse speed condition too because its slow speed. Right now its price is quite cheap either you can buy it to accumulate if you want to play in Gold League or rent it.
In my opinion this summoner might give you some advantages , bringing +1 Ranged damage to your enemy. This will give a chance for Deck Without +1 Ranged Damaged buff like Water or Death to become more viable in playing with Ranged Meta in this deck


Rulesets

RULESET : Opportunity - All monster are given Opportunity Ablity
MANA : 44
DECKS AVAILABLE : FIRE , WATER , DRAGON

Lineup

| Unit | Lvl | Attack | Ablity | Reason for using |
| --- | --- | --- | --- | --- |
| Selenia Sky | 2 | - | +1 Ranged Buff | Giving my units +1 Range Damage |
| Serpent of Eld | 1 | Melee | Dodge | With high speed and dodge making it really good tank |
| Giant Squid | 1 | Ranged | None | 2nd Liner tank and give more attack damage |
| Sniping Narwhal | 1 | Ranged | Snipe | Giving snipe damage to ranged enemy |
| Goblin Chariot | 1 | Ranged | None | Giving DPS to enemy |
| Angelic Mandarin | 1 | Ranged | None | Giving DPS to Enemy |
| Venari Wavesmith | 1 | Magic | Protection | +2 Armor 2 All units giving more tanky unit |
Im using this lineup to cinsder enemy posibilites in using Fire Deck because he has spam it a few times so I want to try to test it with this lineup through Ranged and Water Deck Strategy , surprising my enemy with this Dragon Summoner and unexpected Lineup.

Battle Sequence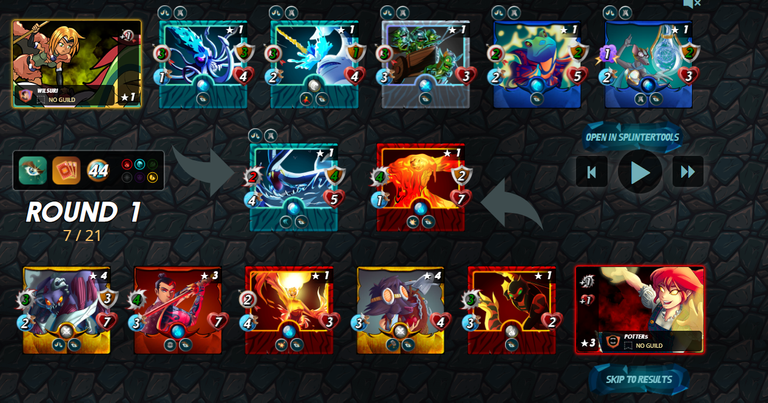 Battle Starts!! All buffs were given to both parties my enemy Brought its fire Deck and Debuff to melee damage with Disintegrator making it useless to my unit since it only affect Serpent of Eld , and I have Venari Wavesmith Giving tankier lineup to my unit with its Protect Buff.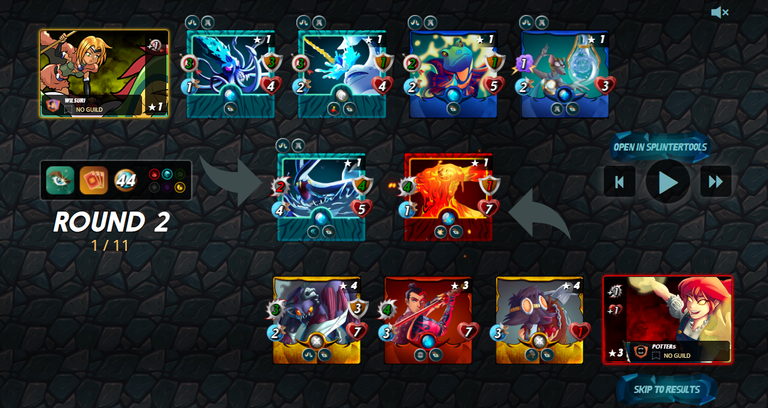 Thanks to Opportunity Rules my unit manages to bring down 2 Enemy main DPS and also with Protect Buff Really gives me more secuity toweards my unit. My enemy attack was diversed up giving more sustainability for me.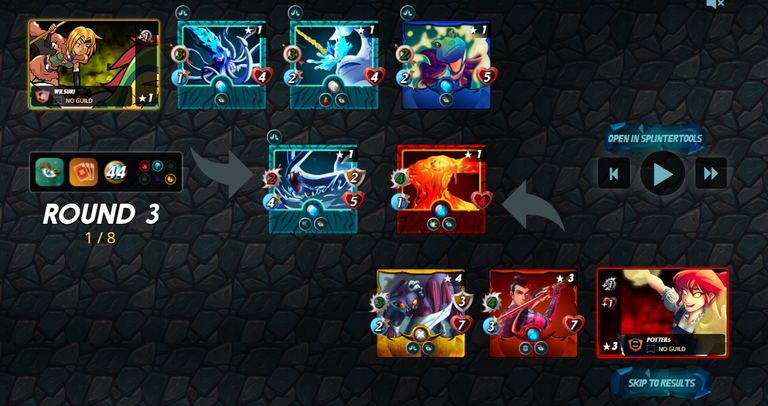 Crap !! My Venari Wavesmith Got Rekt leaving my unit open for Opportunity Attack but i managed to bring down Scavo Hireling the annoying armor repairer.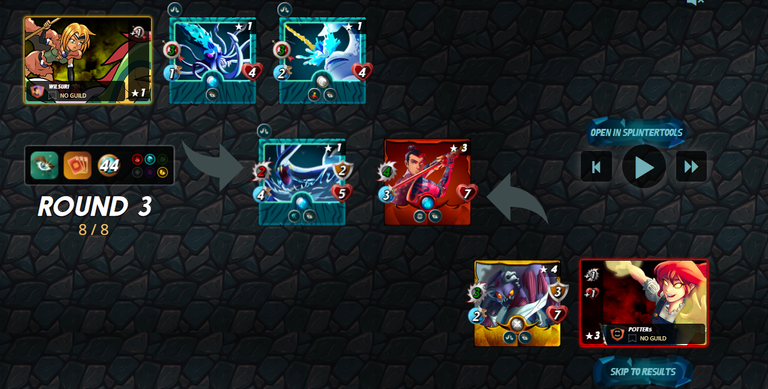 With my Serpent of Eld high movement speed it really helps him to deal some sustainable damage and giving him chance to stand till the end of times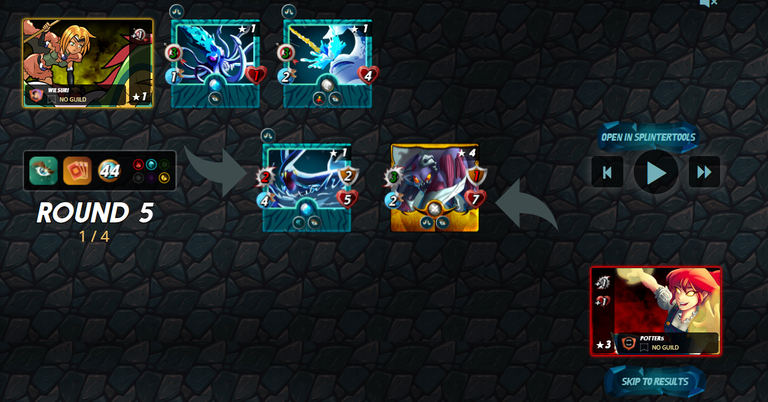 Finally My Enemy got only 1 unit standing giving me straight to Win. With still 3 unit on my Board.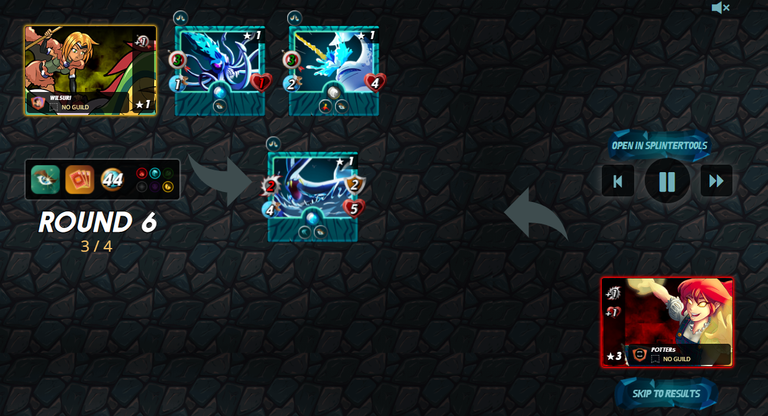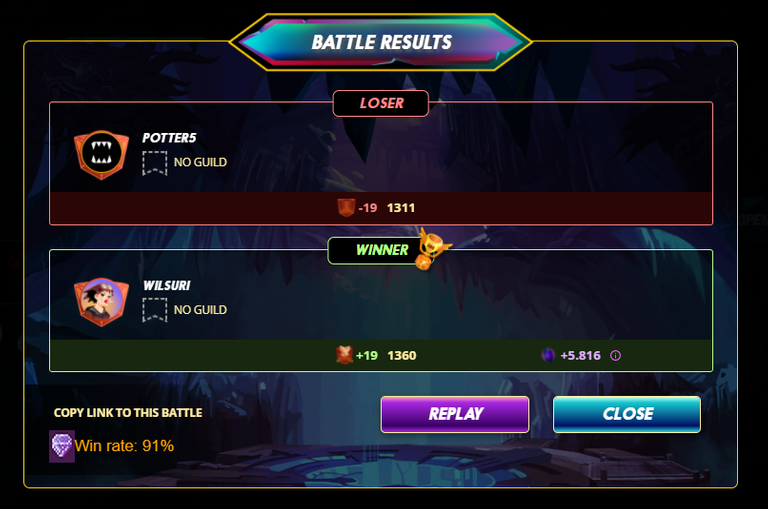 I got the Win and cheers to many Battle Ahead

Strategy Discussion
I think the implementation on using Dragon Summoners is really good and giving up many opportunities to catch enemy off guard. With just addition of Venari Wavesmith and Ruleset like Opportunity really helps my unit to shine despite enemy fire unit high attacking power.
You can use this summoner to further help your team especially ranged one in Death or Water Deck so it can maximize its potential and help you win a really big battles. And with many optional Dragon Monster it can really give diversity and more effect to your team.
Reminder to always use defensive approach in facing some rules Like Opportunity as it can leave your DPS open and giving you really hard time. So Experience and time can really help you to solve this kind of things. Try out many different setup using Dragon unit!! It's Worth it.

Did you Like Selenia Sky?
Overall i think this summoner will really help a lot in assiting Deck without +1 Ranged Damage so it kinda optional. But if you rent many Dragon and Ranged unit in some Deck you can bring this unit as this card also has many CP
Design Wise i think this card its quite beautiful giving me How to Train Your Dragon Vibes with Girl riding the dragon.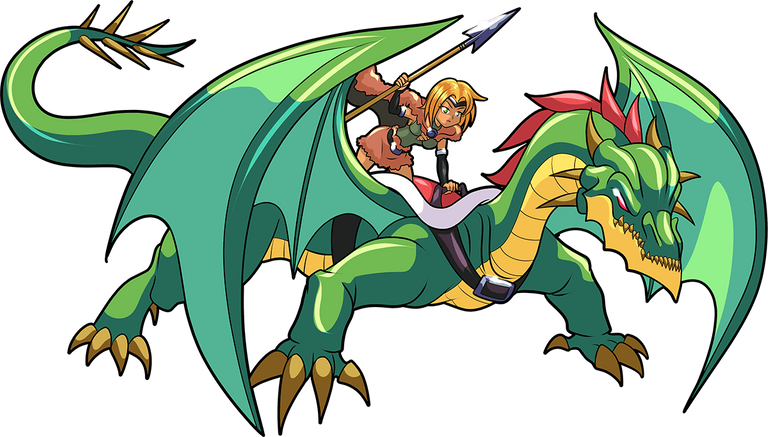 Final Words
Thank you for reading my post. I hope this can help many beginners like me to learn about #Splinterland and hopefully start their successful #Play2Earn journey.
You can also join Splinterlands using my referral here to get a 50 Dec Bonus from me
(Kindly Dm me to receive the rewards!)
Also, Check out my previous post!
Weekly Challenges - Feral Spirit
Weekly Challenges - Wood Nymph
Haunted by Shadows Death Deck in Gold League | Weekly Battle Challenge
Water Deck in Silver Leagues | Social Media Challenge
Having Fun with Death Deck in Gold League l Social Media Challenge
Credits
@splinterlands
@flauwy - Dragon

Divider
@splintertools
@splintercards
@canva - for Thumbnail editing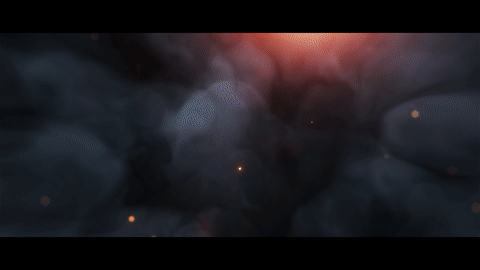 ---
---