🎮MY BATTLE Weekly Challenge! (SPIRIT HOARDER)🎮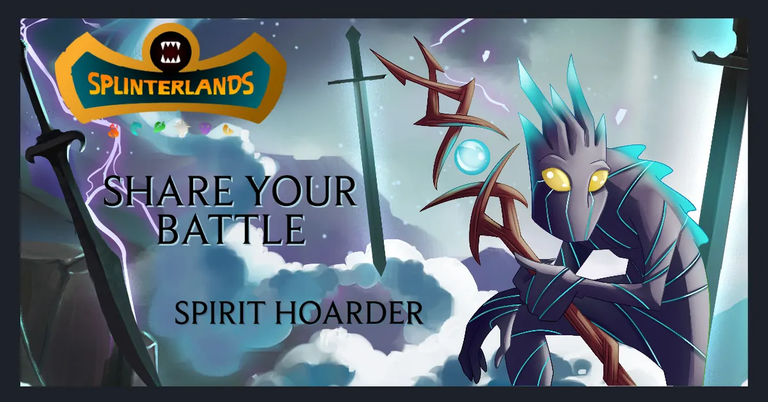 Hello my loving blockchain gaming community,
Welcome back to my splinterlands game new post. How are you guys? Do you play splinterlands game everyday? Do you often buy cards in this game, and is everything okay with playing this game? I played this game every day last year, but this year I only play it occasionally. I am also trying to give this game time to play. Today I will share my battle with SPIRIT HOARDER, which is the battle challenge of this week. I will tell you about the purchase of the SPIRIT HOARDER card tomorrow. Let's get started.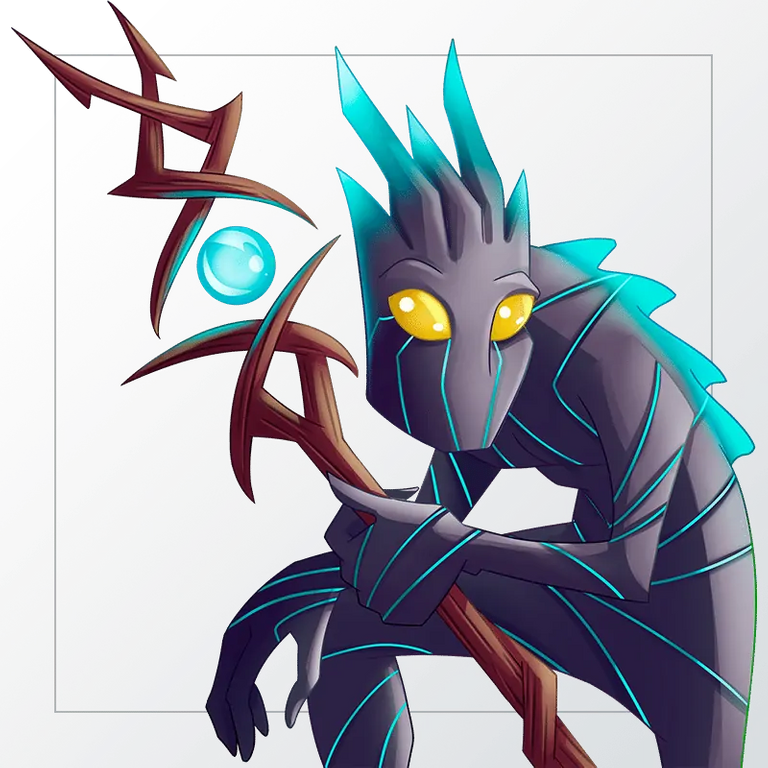 THEME: SPIRIT HOARDER
Edition: CHAOS LEGION
Rarity: LEGENDARY
Element: NEUTRAL
Attack: MAGIC
Abilities: Triage

Battle Rule
Standard
Mana Cost: 17 points
Available Element: All Elements. ( Fire, Earth, Life, Death, & Dragon )

Selecting battle cards
For SUMMONER: the OBSIDIAN card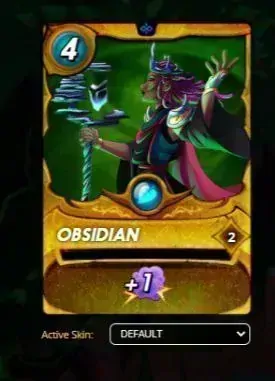 For the summoner card, I used the OBSIDIAN summoner card. My OBSIDIAN summoner card is level-2 gold card. I got this summoner card from the box. I have had this card for a long time.

The OBSIDIAN summoner card costs only 4 points of mana and this card can increase the number of magic attack on my team.

Since CHAOS LEGION's element is NEUTRAL, in this battle I decided to attack using the earth unit. And the earth unit is the easiest unit for me to use, so I chose this unit.

For the first Position Tank: MYCELIC SLIPSPAWN monster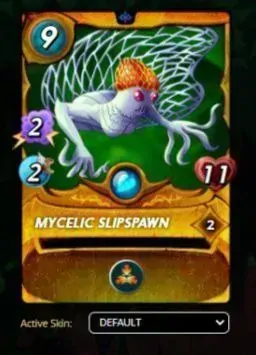 For the first position, I used the MYCELIC SLIPSPAWN monster. My MYCELIC SLIPSPAWN monster card is level-2 so this card contains 2 points of magic attack, 2 points of speed and 11 points of lives.

The MYCELIC SLIPSPAWN monster card costs 9 points of mana and this monster card of ability is Taunt.

I usually use MYCELIC SLIPSPAWN monster card whenever I play earth unit. The reason is that this monster card is the strongest among the cards I can use from the earth unit.

In this battle too, I used this monster card as the main tank even though I got few mana points.

For the second Position: SPIRIT HOARDER card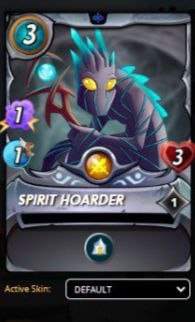 For the second position, I used the SPIRIT HOARDER monster card. My SPIRIT HOARDER monster card is only level-1 so this card contains 1 point of magic attack, 1 point of speed and 3 points of lives.
The SPIRIT HOARDER monster card costs only 3 points of mana and this monster card of ability is ' Triage '.
The SPIRIT HOARDER is the monster for this week's challenge.

For the third Position Tank: MYCELIC MORPHOID monster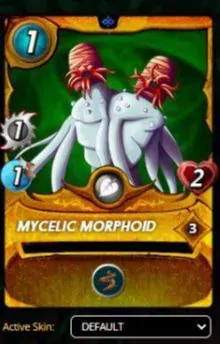 For the third position, I used MYCELIC MORPHOID monster card. My MYCELIC MORPHOID monster card is level-3 gold card so this monster card contains 1 point of melee attack, 1 point of speed and 2 points of lives.
In this battle, I got only a few mana points, so after choosing to the second position, I only have 1 mana point left.
And in this battle, I thought of using melee attack in addition to magic attack, so I chose MYCELIC MORPHOID monster, which has 1 point of melee attack and costs only 1 point of mana.

Battle Rounds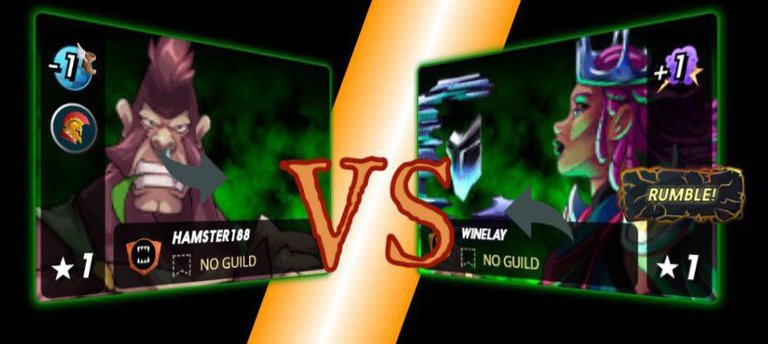 Round-1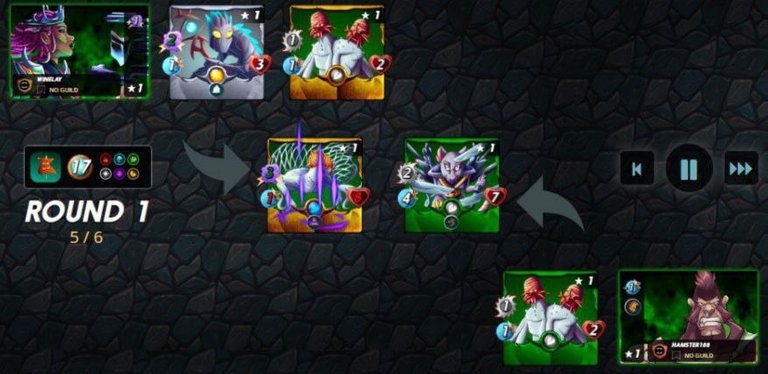 Round-2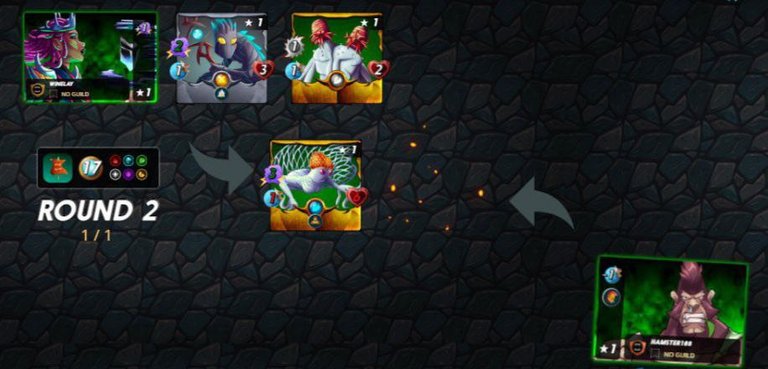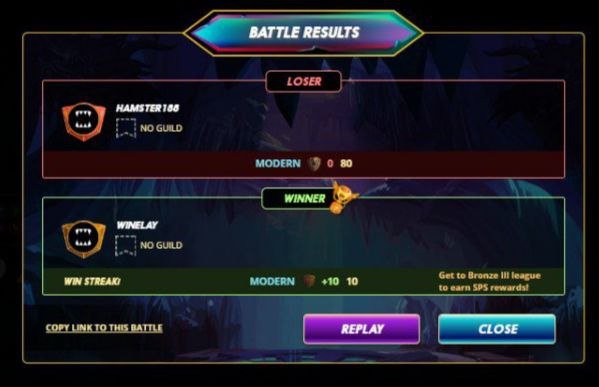 In this battle, both the enemy and I also used the earth unit. From the beginning of this battle, I believed that this battle would be easy for me. As expected, this battle was very easy for me. At the beginning of Round-1, my team started attacking the enemy's first position. When it came to Round-2, I was able to defeat all 2 of the enemy's cards. In this battle, I only had to play until round-2 and I won. I will continue to tell you about my purchase of the SPIRIT HOARDER card tomorrow. Bye Bye.
@winelay 🍇
---
---