🎮My daily quest by playing Splinterlands game(Death Quest)🎮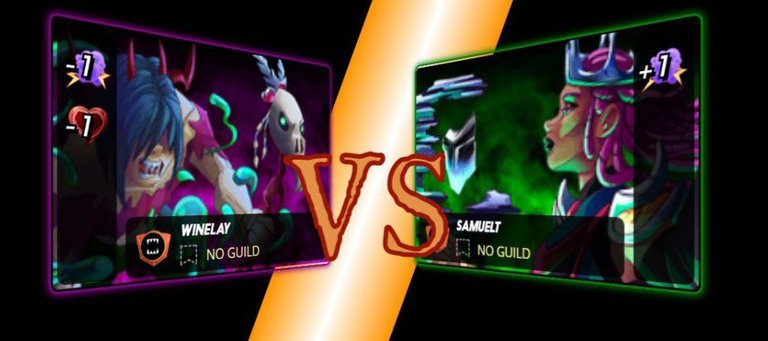 Hello blockchain gamers,
Yesterday I told you about playing an earth quest on the daily quest. Today I will also tell you about playing a daily quest. Today I had to play today's daily quest with a death quest. In the past, the death quest in my Splinterlands game was also one of my favorite quests. I have not been able to play well with death quest cards since the cards changed in the splinterlands game. But these days, I'm re-learning which cards to choose when the enemy plays a death quest. Below are some of the cards and battles I used in the death quest I played today.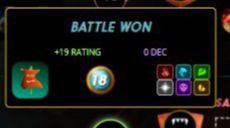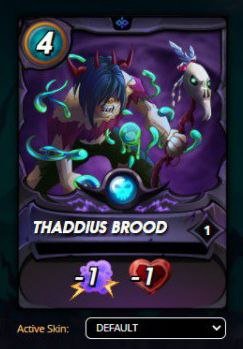 I only got mana14 points for the first battle, so I could not pick out many cards. I chose the THADDIUS BROOD card for the summoner card. The THADDIUS BROOD card is a rare summoner card from the death unit. The THADDIUS BROOD card costs only 4 points of mana and This card can -1 decrease an enemy's life and magic point.
For the first position, the CURSED WINDEKU card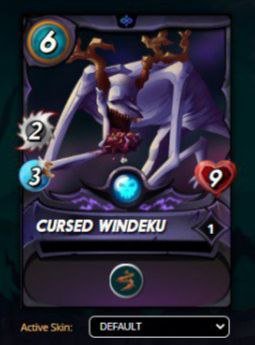 The CURSED WINDEKU is also a rare card from the death unit. The CURSED WINDEKU card costs 6 points of mana and contains 9points of life, 2points of attack and 3 points of speed. The CURSED WINDEKU card has a lot of life and attack points, so I chose this card as the first position.
For the second position, the SILENT SHA-VI card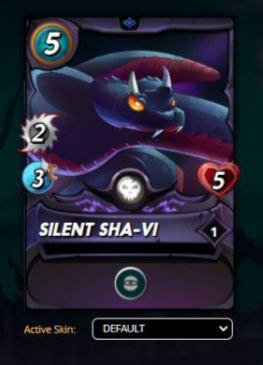 The SILENT SHA-VI card is a common card and this card costs 5 points of mana. And this card contains 5points of life, 2 points of attack and 3points of speed.
For the third position, the SOUL STRANGLER card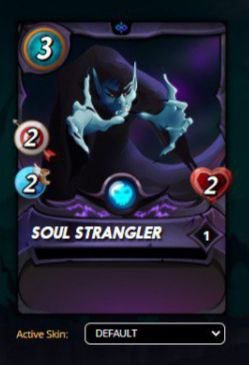 The SOUL STRANGLER card is a rare card from the death unit and this card costs only 3 points of mana. And SOUL STRANGLER card contains 2 points of life and 2 points of Ranged attack.
For the fourth position, FURIOUS CHICKEN ​card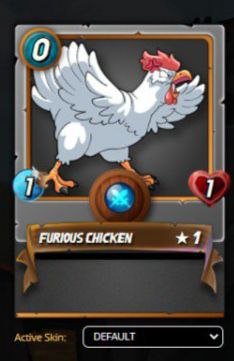 Round-1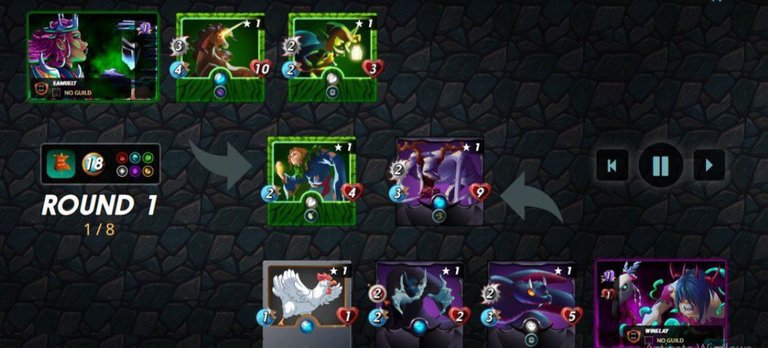 Round-2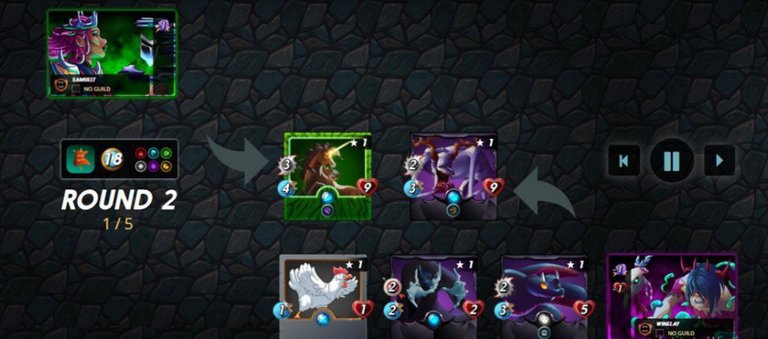 Round-3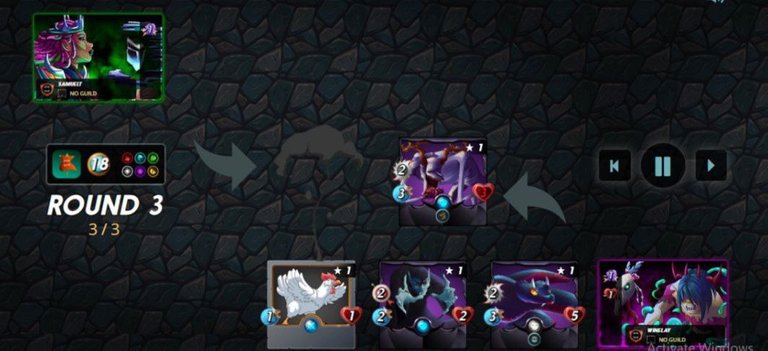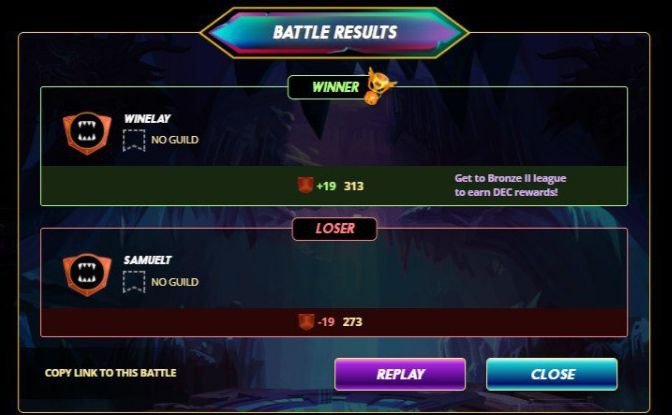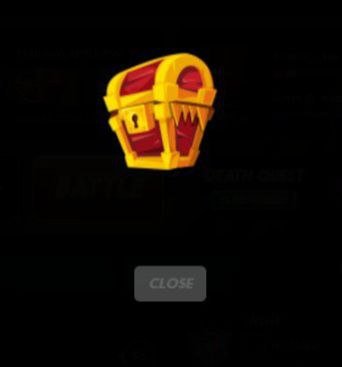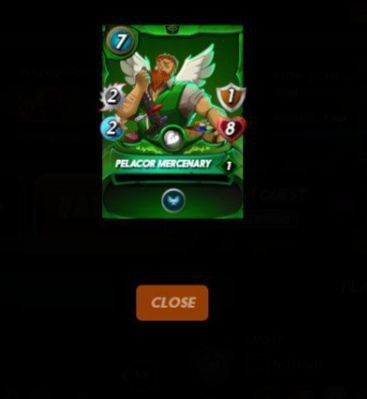 In this battle I played only 3 rounds and I won. After winning 5 times, I opened the box. For today, I received a PELACOR MERCENARY card. Thank you.
@winelay 🍇
https://images.ecency.com/p/5s4dzRwnVbzGY5ssnCE4wXzkeAEXyVtgk1ApQTwHMTp6y5PvEo1yennApycGmDe4fxbziXG7LN4BkuwV6DbmY7fUEpERFxJRJ8GKXuKSCbjP1DKrKdfmGWtsPKfK2YCueLHBZNomqWqiqzrEPrFtuNQfGoP6ffeR9GdxDGR.webp?format=webp&mode=fit
---
---