🎮MY Splinterlands Social Media Challenge🎮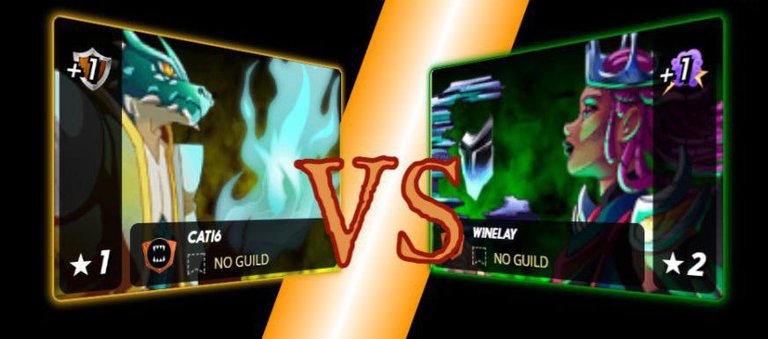 Hello my loving Blockchain gaming community,
Welcome back to my splinterlands game new post. How are you doing? What is your situation in playing the splinterland game? Is everything okay? I am a player playing some blockchain games including splintelands game. Splinterlands game is my favorite game. Today I'm going to share about my social media challenge that I did using the earth unit.

Battle Rule
Standard
Mana Cost: 19 points
Available Element: All Elements.

Selecting battle cards
For SUMMONER: the OBSIDIAN card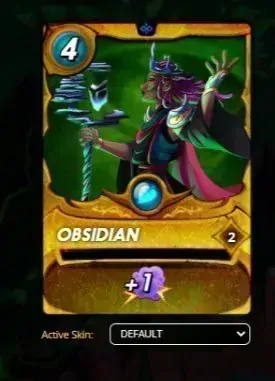 For the summoner, I used the OBSIDIAN card. My OBSIDIAN summoner card is level-2 gold card and this summoner card costs only 4 points of mana.
The OBSIDIAN summoner card can increase the number of magic attack on my team.

For the first Position Tank: MYCELIC SLIPSPAWN card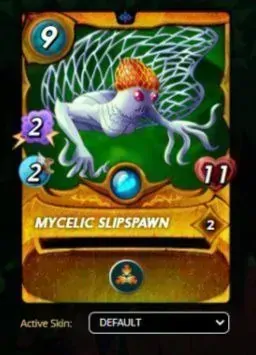 For the first position, I used the MYCELIC SLIPSPAWN card. My MYCELIC SLIPSPAWN card is level-2 gold card and this card contains 2 points of magic attack, 11 points of lives points and 2 points of speed.
The MYCELIC SLIPSPAWN card costs 9 points of mana. So I use this MYCELIC SLIPSPAWN monster card only in mana high battle.
This battle I got only a few mana points but I used the MYCELIUM SLIP SPAWN monster as a main tank.

For the second Position: GOBLIN PSYCHIC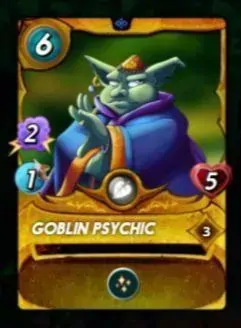 For the second position, I used the GOBLIN PSYCHIC monster. My GOBLIN PSYCHIC monster card is level-3 gold card and this monster card contains 2 points of magic attack, 1 point of speed and 5 points of lives.
The GOBLIN PSYCHIC card costs only 6 points of mana points.
Regardless of how many mana points or less, I always use a GOBLIN PSYCHIC monster card for second position.
The reason is that I like the ability in the GOBLIN PSYCHIC card. This ability makes the main tank stronger.

Battle Rounds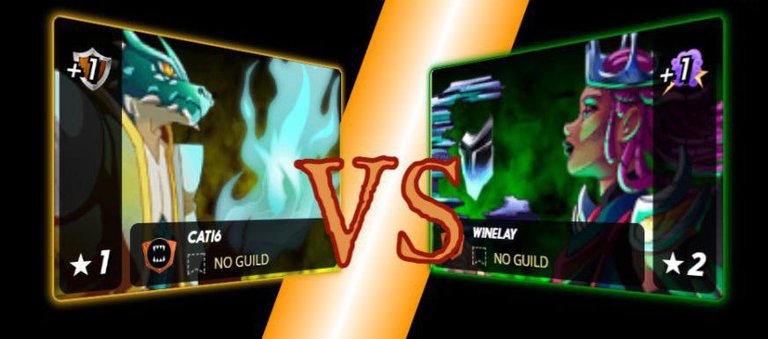 Round-1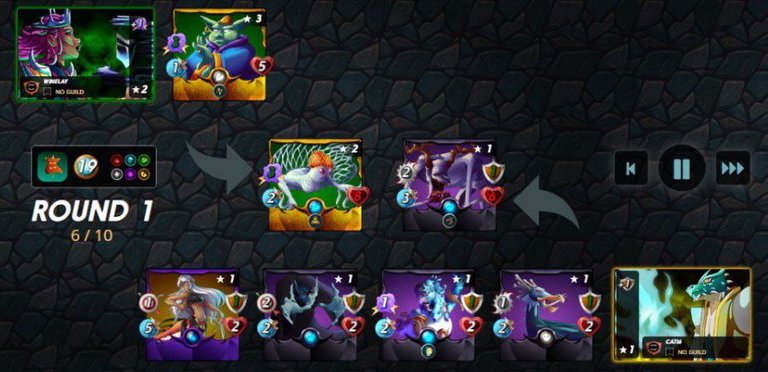 Round-2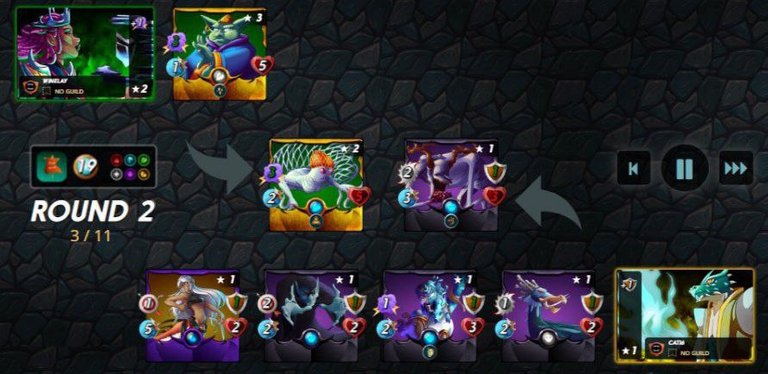 Round-3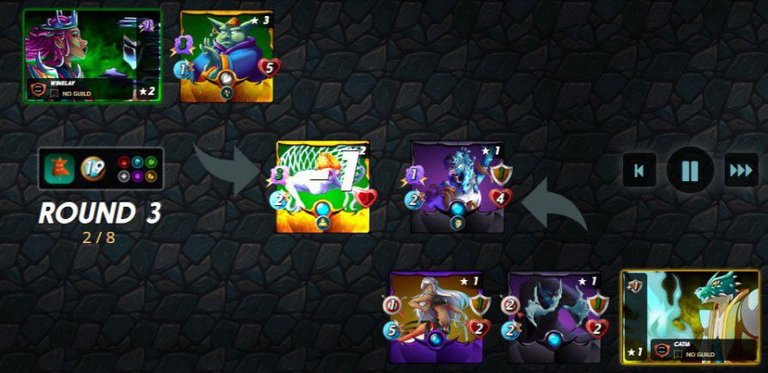 Round-4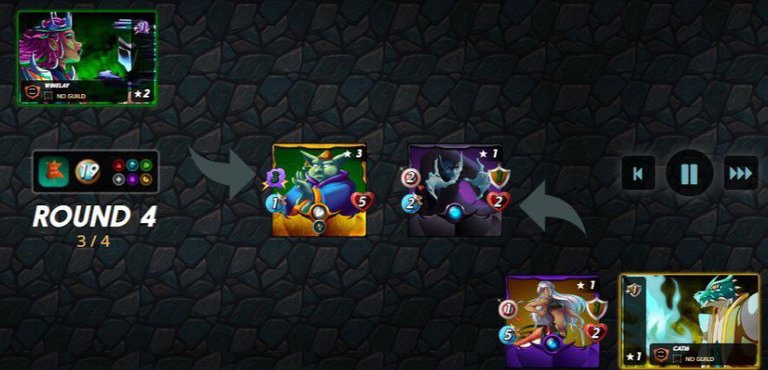 Round-5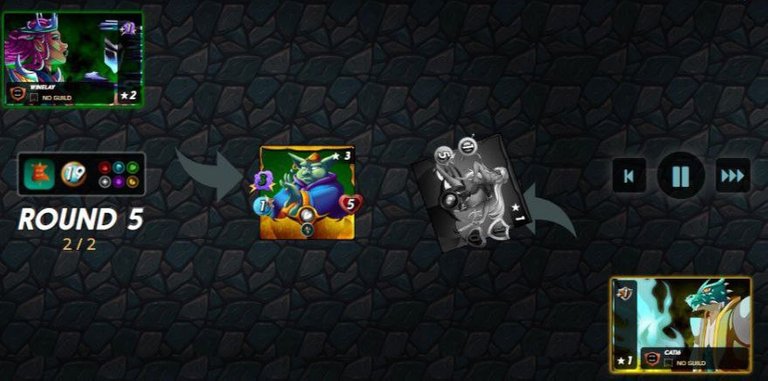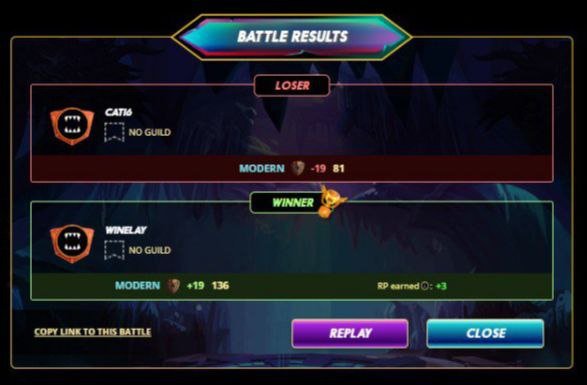 In this battle, the enemy used dragon summoner and used cards from the death unit. I used the earth unit. My summoner card increases the magic attack points of the cards on my team. The enemy's summoner card can increase the number of armor points on his team. Due to the low number of mana, I was able to choose only 2 cards in this battle. The enemy team choose more cards than my team. Even so, at the end of the battle, I won. Although this battle was easy for me, I had to play until round-5.
@winelay 🍇
---
---