Today I bought a epic TEMPORAL MASTER card from life unit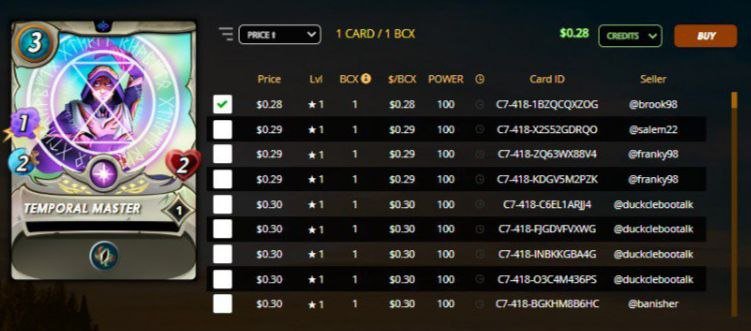 Hello my loving Blockchain gaming community,
Welcome back to my splinterlands game new post. How are you guys? How are you playing the Splinterlands game? Is everything okay? I'm fine. Do you own a lot of cards in this game? My favorite part of the splinterlands game is buying cards and another is opening boxes. Even so, I don't buy cards every day in the Splinterlands game. Because I can't afford to buy cards every day.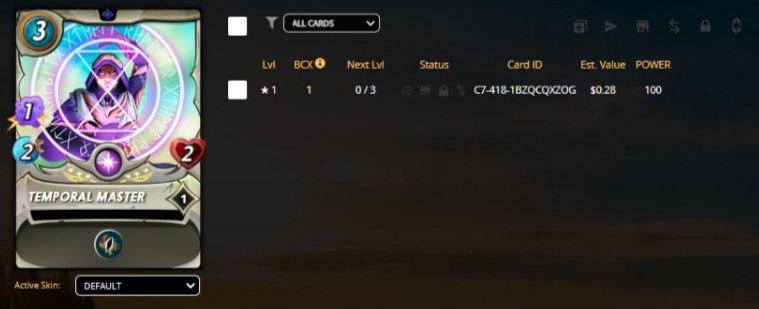 Even so, I usually buy when I like the monsters used in the challenge post. These days, I haven't bought cards for a long time. Starting next week, I will try to buy at least 3 cards every week. About 2 days ago, I shared about the challenge post I made using TEMPORAL MASTER. The TEMPORAL MASTER I used in that challenge post was convenient for me to use, so I bought that card today. The card I bought today is a card from life Unit. I wanted to buy a gold card, but it was expensive, so I bought a simple card. The name of the card I bought today is the TEMPORAL MASTER card. The TEMPORAL MASTER is a epic life card. The TEMPORAL MASTER card costs only 3 points of mana and this card contains 1 point of magic attack, 2 points of speed and 2 points of lives. I only had to use 0.28 $ to purchase that card. I will share the second challenge battle using TEMPORAL MASTER tomorrow. Thank you. See you in the next post. Bye Bye.
@winelay 🍇
---
---