Willow's first payment for her contribution to the HIVE Blockchain.
So it's been a week and the curation from the posts and other passive incomes have come in. All of the HIVE Power that Willow makes from her art will stay powered up and will be paid for it to stay. All of the tokens besides the LIST was transfered to @ianmcg and we are going to round up to a solid $2!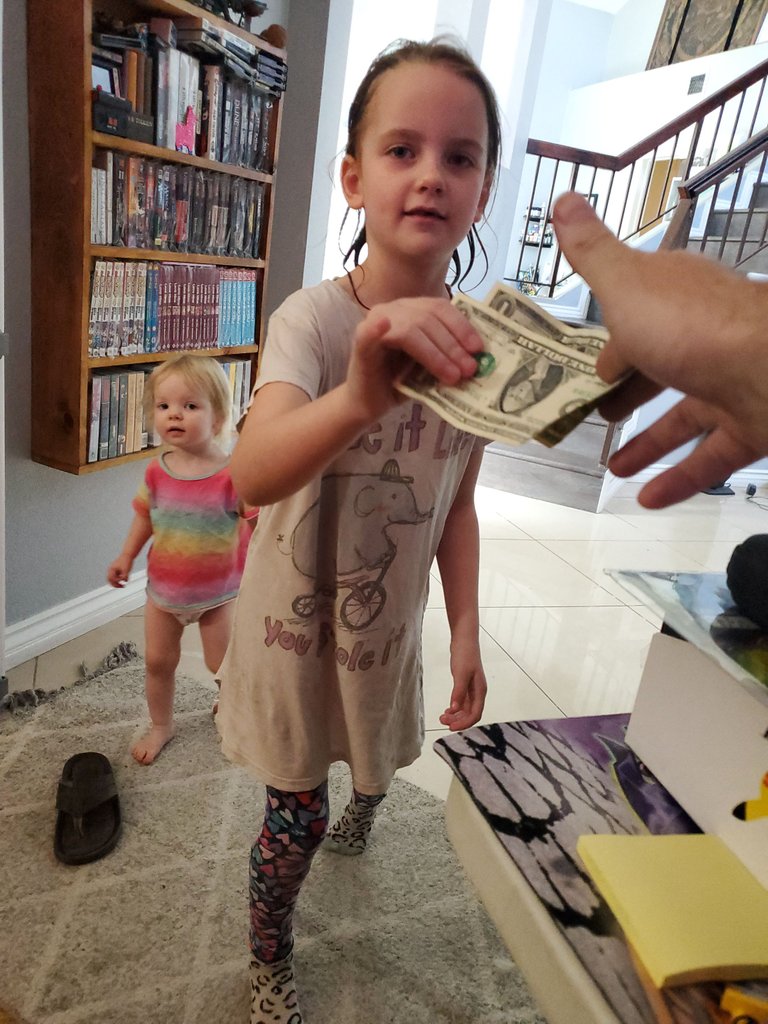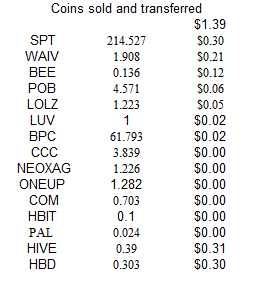 Willow was given her $2 and was surprised she made money on the blockchain from her art! I surprised her as she just got out of the shower and younger sister Lily decided to photobomb us.
---
My name is Willow, I want to be an artist when I grow up! I love to read and draw. I always ask my Dad (@ianmcg) why he is on the computer all the time. He always say "making money". I asked "How"...So my Dad made this account to show me.

I make art that my Dad uploads to this blog for me. He buys some of the cryptocurrency made from my art posts and pays me an extra allowance! He takes the rest and is saving to buy a ledger nano x to save crypto for my future. This blog is a lesson from father to a daughter about cryptocurrency and marketing.

Check out my own website my Dad made me!

https://willowmcg.wordpress.com/

I hope you enjoy my art!

-Willow.

---
---