I got badly beaten for the Chaos Legion collection - Splinterlands Brawl Guild Report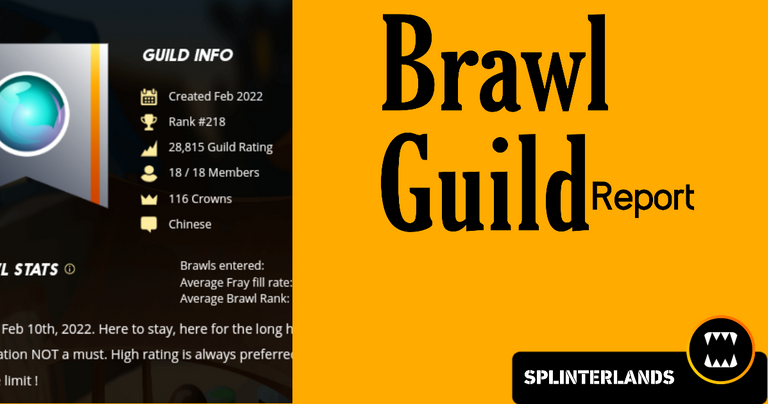 Hi everyone, I think for some nonsensical reason I would like to get the achievement from hivebuzz Weekly Author that necessarily wins you to post 7 posts a week (1 per day) starting from Monday to Sunday in UTC time, so this week I'll be a little more active in the Splinterlands community.
Today I would like to report about my guild battle, I'm currently in one (don't ask me about it being Chinese or Korean I think) since March, I joined from the beginning because I don't need to keep donating DEC each session although I still send some amounts , not so constantly but they don't care.
---
---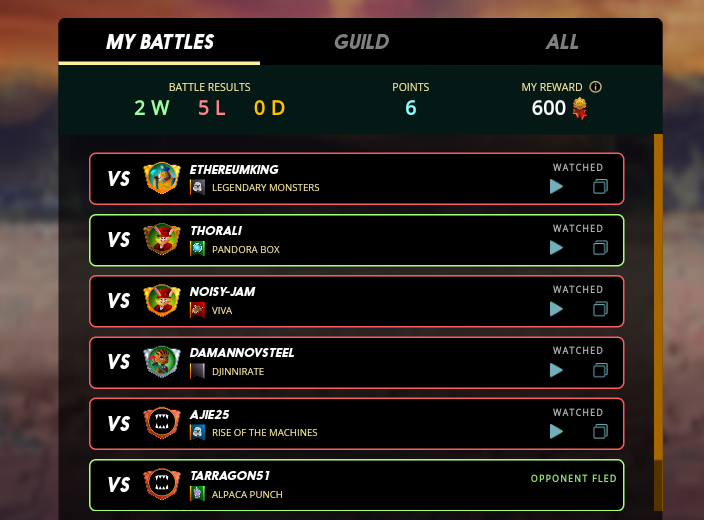 To be honest in these battles I was practically horrible as I only had the composition that allows players in the silver league or above and only Chaos Legion cards, I still don't have a team ready for these situations so I tried to make do with what I had, I ended up winning only 2 out of 7 which is equivalent to 6 points on the table and as a reward I received 600 merits.
My team on the other hand managed to stay in a good position in the table with 36 wins and 31 losses and 8 draws accumulating 116 points and placing third, and as a reward 13 crowns, I want to thank all the members of 翩翩煮晚风🌊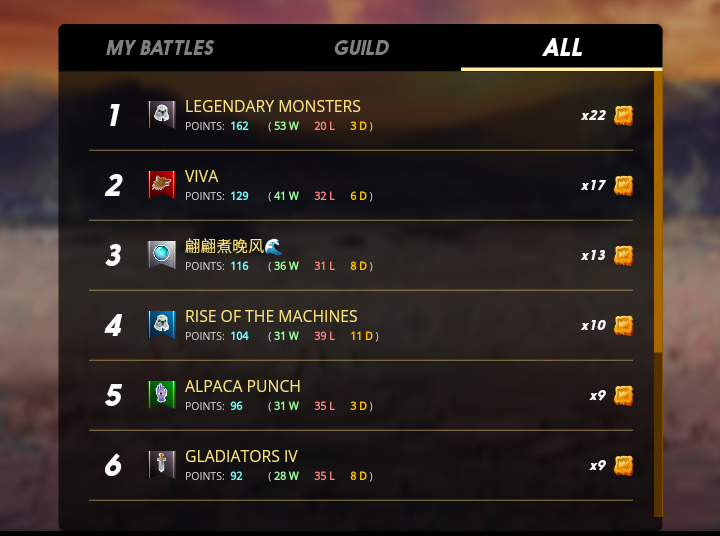 The team I used the most in this guild battle was involving the light element with the summoner recently released in the airdrop Grandmaster Rathe, great against compositions that have high magic damage and even if someone on your team has the Return skills Fire or Magic Reflection he manages to multiply this value in addition to providing shield to all his monsters, my tanks were Chaos Knight or Uriel the Purifier depending on the amount of mana available, my main team didn't could be missing these following cards: Adelade Brightwing and Scavo Hireling, since in my thesis with the Void Armor and managing to recover the tank's armor in a good amount would give me the victory, but I stopped On the other hand, the main factor: dealing considerable damage to the opposing team I had a good resistance but without counterattacking it didn't stop my enemy from continuing to insist and defeat my tank.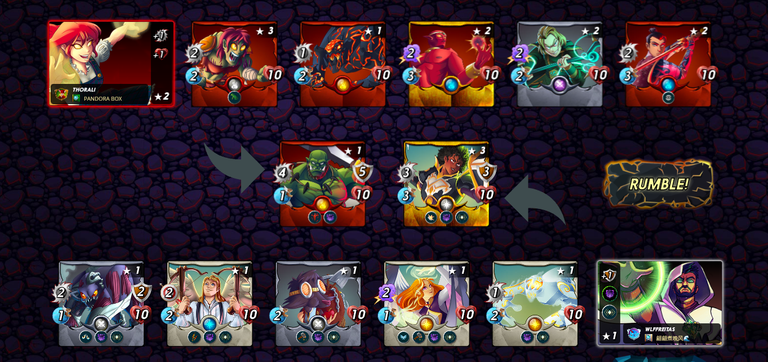 Well I don't want to fill the post with words since all the content is there, however I would like to know in the comments if someone who really reads and doesn't just look at how many words there are in total would prefer that I also report all the my battles and include in upcoming guild war reports in Splinterlands.
---
📤. MY REFERRAL SPLINTERLAND LINK: https://splinterlands.com?ref=wlffreitas
🗳️. Vote for fernandosoder for Hive Witness.
Apoie a comunidade brasileira e delegue Hive Power para o @perfilbrasil ou vote para testemunha da comunidade Hive
---
---