WOO Events - How to Earn WOO by the end of OCTOBER!?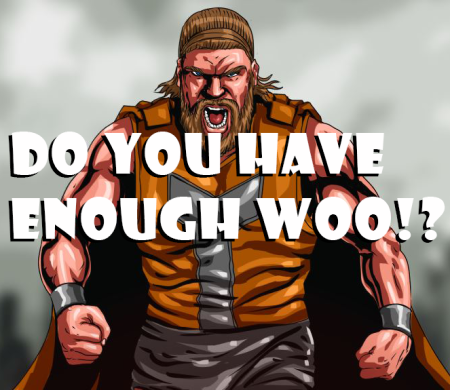 ---
As you all should be aware, October is rearing its big pumpkin head around the corner. With the end of this month comes the WOO General Sale! 🎃
That's right, 10/31 - The remaining 30,000 Alpha Series packs will be sold to lucky $WOO holders.
These will be priced at $2 in $WOO and will contain 5 NFTs / A Reward Pack of Player created wrestlers / and a chance at getting a Sonny Onoo NFT.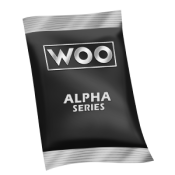 ---
---
How can I make sure I have enough WOO?
Glad you asked! Besides Staking and Mining we have a number of different community events going on here at WOO. From Splinterlands tournaments to Discord Jeopardy games we have plenty of ways to get more WOO by simply being active.
---
JEOPARDY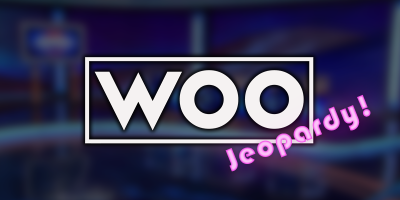 ---
Hosted by @bookerman , Jeopardy is a quiz show that has a unique answer-and-question format in which contestants are presented with clues in the form of answers and must phrase their responses in the form of a question.
This is a fun and engaging event that all members can easily participate in. We host this live on our twitch https://www.twitch.tv/wrestorgonline every SATURDAY!
---
Prizes for Jeopardy include:
🥇1st - 1000 WOO - A Random NFT - Woo Alpha Pack
🥈2nd - 500 WOO - Woo Alpha Pack
🥉3rd - 250 WOO
ALL participants will also receive 100 WOO just for showing up!
Join the Discord for more info!
---
---
Splinterlands Hosted Tournaments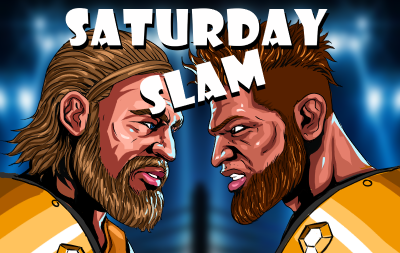 ---
The WOO community should be well aware of the many tournaments offered though Splinterlands.
Hosted by WOO, you can find our weekly Saturday Slam and Monthly Ultimate Rumble events in Discord or directly on the Tournament page HERE.
Prizes vary based on the event but they are nothing short of WOOnderful!
---
Saturday Slam
🥇1st - 25 SPS,1 WOORAVEN, 1500 WOO
🥈2nd - 20 SPS, 1500 WOO
🥉3rd - 15 SPS, 100 WOO
4th - 10 SPS, 500 WOO
5 - 65th - 100 WOO
---
---
With all these different ways to earn WOO, there should be no worry about missing out on the General Sale. Stick around and earn some WOO by being active in this Community! 💪
---
---
GOOD LUCK on General Sale!
---
--- $WOO Token staking and mining is LIVE - Check out our OFFICIAL WEBSITE for more info!
Buy or Sell your cards on our active MARKETPLACE
Follow @WrestOrgOnline on Twitter for weekly giveaways including WOO Packs and more!
---
---
---