WOO City Pack & NFT reveal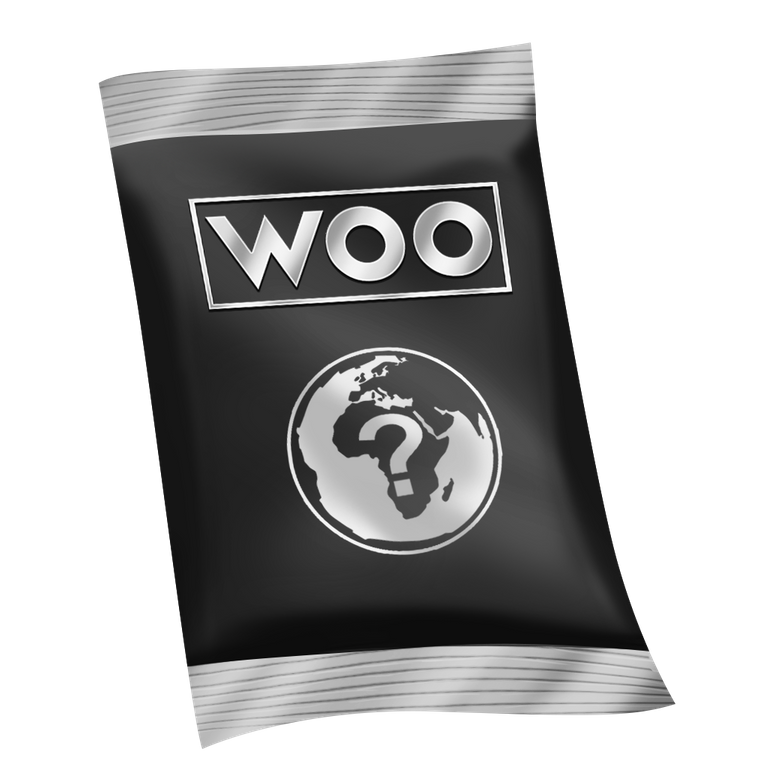 WOO Territory 1 - Parts Unknown
We are excited to reveal the Pack art for our first territory named Parts Unknown! Many wrestling fans have heard the ring announcer say, "Hailing from Parts Unknown!" Many fans have thought, "Where exactly is parts unknown?" WOO answered that question with, "It's in our game!"
This is the first territory we will sell, and it is the only territory that will be playable upon game release in Q3. This is a whitelisted sale to start, but there is a chance that it could go to a general sale next month. Only time will tell.
Enough about that, though. Let's move on to revealing some of the NFTs you can collect starting February 14th.
City NFT Reveal
Within WOO territories, there are a total of 10,000 cities, and each of those cities will have three stats which can have a maximum of 3 stars per stat and a minimum of 1 star per stat. There are also three different city images for NFTs that are tied to the city's population. For example, if you get a 3-star population city, your NFT will look like this: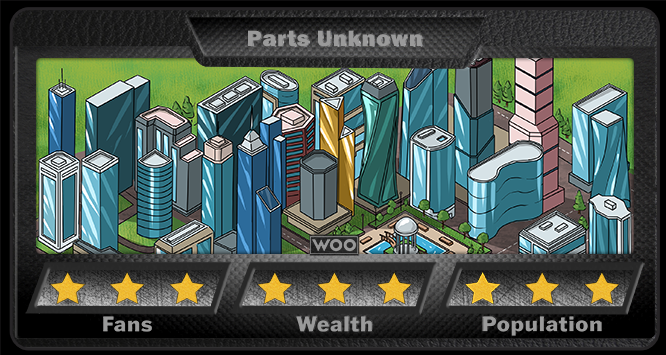 Pretty cool, right? You have a thriving metropolis with a million people living there. Now, all you need is a venue, and you can start filling it to capacity!
If you draw a 2-star city, your city will look like this: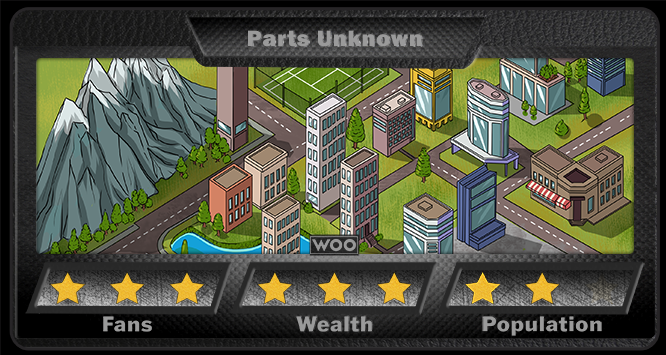 With a population of over 100,000 people, your city has ample people to fill most venues!
And last but not least, if your NFT has a 1-star population, then your city will look like this: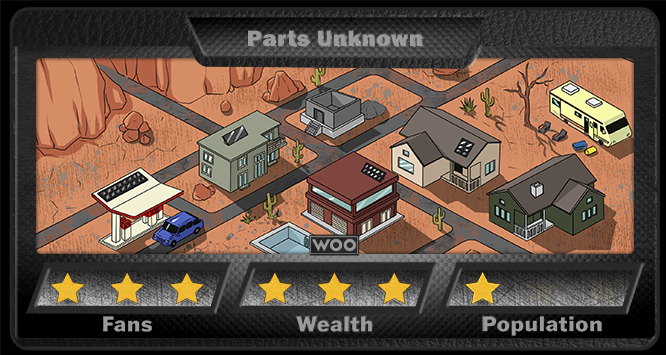 Not the biggest city in terms of population, but look at that awesome RV parked on the edge of town!
Population is only one stat, but we feel it's the easiest to depict in our NFT artwork.
WOO Giving Back To Wrestling
As many of you know, WOO is dedicated to leaving wrestling better than we found it, and we look to do this by sharing 10% of profits from this territory sale with our wrestling partners. We feel it is essential to give back to the industry that our game is based on. Users who buy in this sale or any of our future sales will be actively helping others with their purchases.
How are you helping others? For example, we helped Perry Saturn pay off his 12-year overdue property taxes on his home. By doing this, we legitimately saved his house because, at the start of 2023, Perry's city decided to buy out all the homes in its area with overdue property taxes and evicted the people living in those homes. Not only did we save Perry's house, but we also shielded him from being homeless and sending him down a dark path.
From the bottom of our hearts, thank you! None of this would be possible without this amazing community and the #HIVE ecosystem. See you February 14th for the start of the sale!

Did you know we've recently launched our witness for @wrestorgonline, if you like what we're creating please consider supporting us by voting here.
Buy WOO Token and stake your WOO for APY!
Claim your airdrops for holding packs!
Use your NFTs in our minigame or WOO NFT mining!
Follow WOO on Twitter and join our Discord!
Check out our WHITEPAPER!
Get your packs from Hive-Engine and Tribaldex
#oneup #ctp #leofinance #alive #aliveandthriving #archon #neoxian #proofofbrain #hivepizza #spt
---
---