WOO Crate Sales Event Starts TODAY!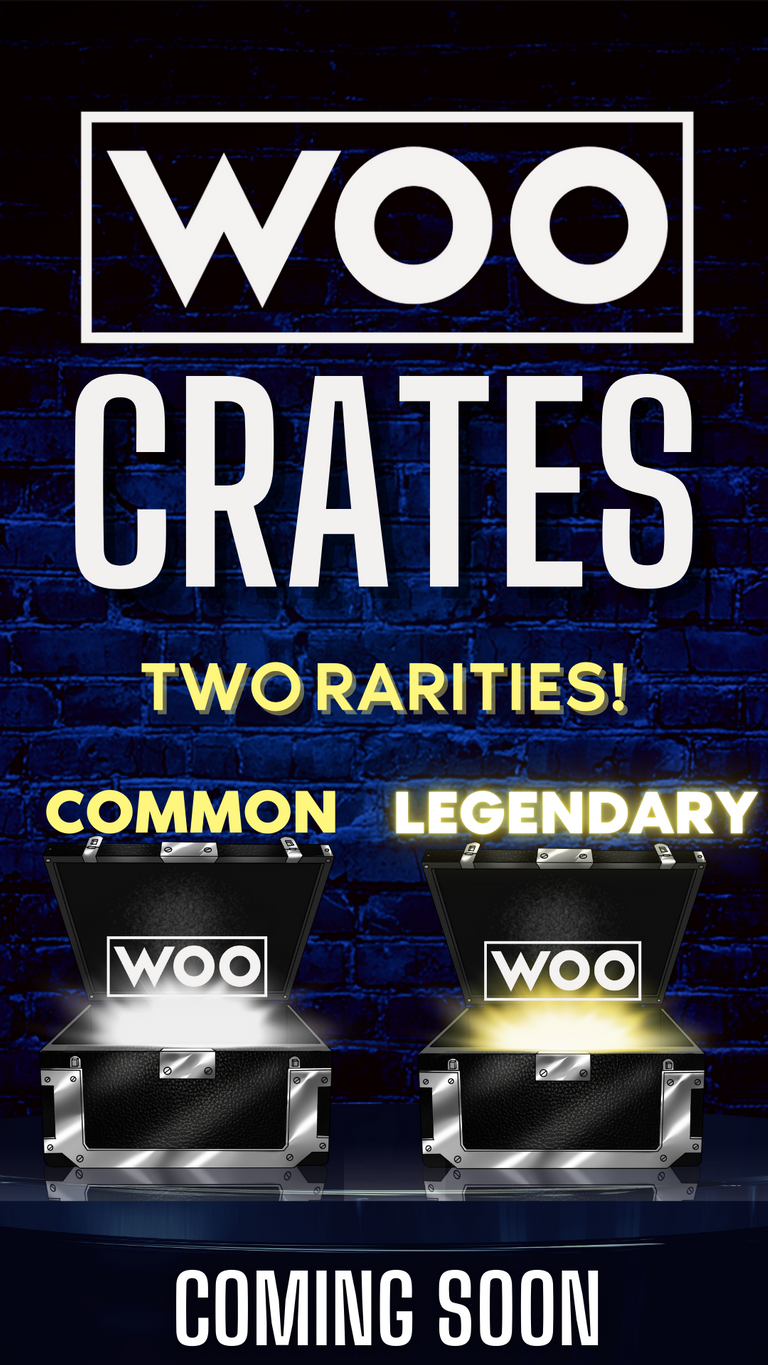 The WOO Crates Sales Event Starts Now!
Attention wrestling enthusiasts and gamers! The highly anticipated WOO Crates Sales Event is officially underway, starting from today, July 1st, and running throughout the entire month. Get ready for an incredible journey as you embark on a quest to unlock exclusive in-game items, collectibles, and more in Wrestling Organization Online (WOO)!
How to Win Big
This is your chance to compete for amazing prizes and showcase your skills. Don't miss out on the following opportunities:
Join the Zealy Event for Content Creators and Community Leaders
Calling all content creators and community leaders! Participate in the Zealy event and engage your communities to earn a spot on the prestigious Zealy Leaderboard. The top-ranking user will win a whopping 100k WOObucks for the content creator or community leader's account. Imagine the possibilities this will unlock for your community, guaranteeing a Legendary Tier for WOO crates and potential pooling for the community's benefit!
But that's not all! Users who participate in the Zealy campaign and accumulate points will also have a chance to win from the second 100k prize pool. The distribution of this prize will be based on the points earned compared to the total points earned collectively by participants. The more points you earn, the greater your share of the prize!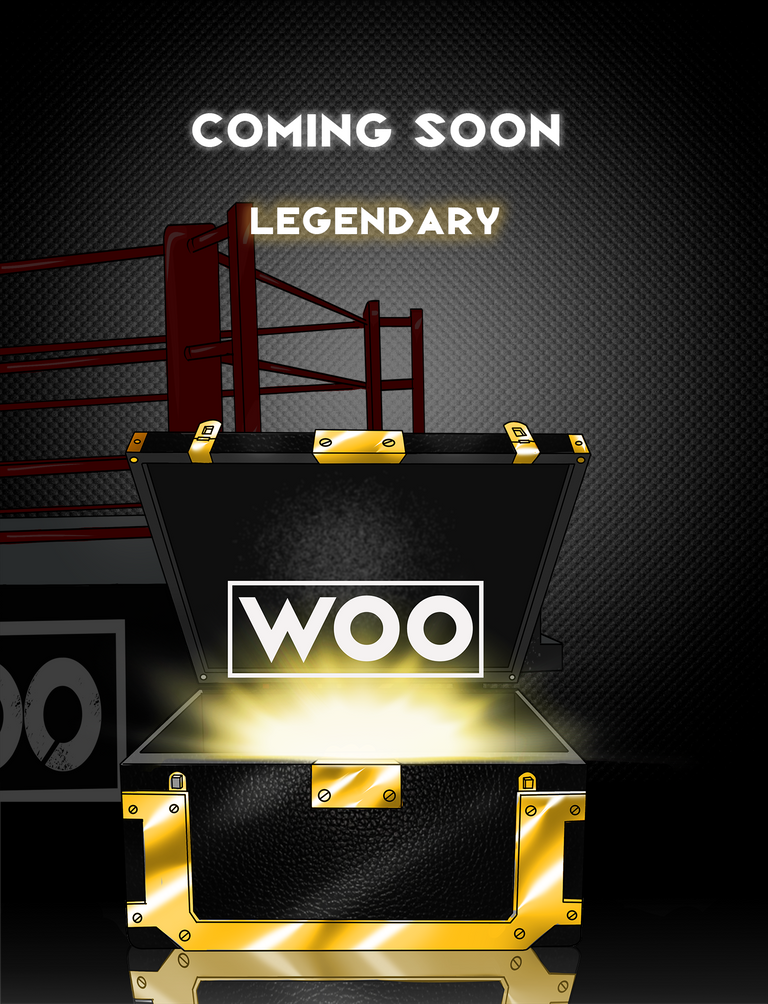 The Excitement of WOO Crates
Get ready to unlock a world of excitement with WOO Crates. These special crates contain exclusive in-game items and collectibles that will enhance your Wrestling Organization Online experience. Remember, for every pack you purchase, you will receive 1 crate. And if you unlock the Legendary tier, you'll receive an incredible 5 common crates for every 1 legendary crate!
Important Dates and Information
Here are some key details to keep in mind during the sales event:
Event Duration: The sales event runs from July 1st to July 31st, giving you the entire month to participate.
Points System: Earn points by purchasing packs. Every pack you purchase grants you a specific number of points, depending on the type of purchase:

Previous Pack Buyers: Those who have purchased a WOOPARTSUN pack before the event will receive 10 points per pack.
Crypto Purchases: Purchases made with crypto during the event will earn 20 points per WOOPARTSUN pack.
WOObucks Purchases: If you make purchases with WOObucks during the event, you'll earn an astounding 40 points per WOOPARTSUN pack.

Unlock Legendary Crates: Accumulate a total of 2,000 points to unlock the highly coveted Legendary Crates.
Participate and Win!
Now is the time to jump in and make the most of this incredible opportunity. Engage with the WOO community, share your passion for wrestling, and strive for victory in the Zealy event. Remember, the sales event started today, but the Zealy campaign will start July 4th, so make sure to begin your journey towards the top of the leaderboard.
For full participation details and instructions on how to join the Zealy event, check out our previous post here. Don't forget to finalize your participation by 11 pm EST on July 3rd to ensure eligibility for your community!
Community and Content Creator Prize Pools
The event also features two exciting prize pools, each with a total of 100k WOObucks:
Content Creators and Community Leaders Pool: The content creator or community leader whose user takes 1st place on the Zealy Leaderboard will win 100k WOObucks for their account. This prize will empower the community to secure a Legendary Tier for WOO crates and potentially utilize pooling for the community's collective benefit.

Participant Pool: Users participating in the Zealy campaign will have a chance to win a share of the 100k WOObucks based on their earned points compared to the total points earned by all participants. The more points you earn, the greater your chances of winning a significant portion of this exciting prize pool!
How to Participate
To participate as a content creator or community leader and be eligible for the prize pools, follow these steps:
Write a post, create a video, or livestream to urge your community to join the event. Make sure to include a call to action and link back to this event post.
Comment on this post stating how you would like to participate and provide a link to your post, video, or livestream.
Join our Discord and open a support ticket to provide us with the necessary information to finalize your participation. Please complete this process by 11 pm EST on July 3rd.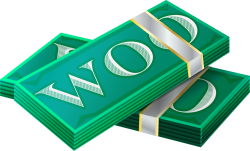 Act Now and Maximize Your Rewards!
Don't miss this golden opportunity to unlock legendary rewards, engage your community, and be part of an extraordinary experience. Start purchasing packs, earning points, and climbing the Zealy Leaderboard. Remember, using WOObucks for your purchases offers the highest point value!
Join us in the exhilarating world of Wrestling Organization Online, and let's make this sales event one for the history books!
Note: The information provided in this post is for promotional purposes only and should not be considered financial advice. Users are advised to make their own decisions based on their preferences and risk tolerance.
Let the wrestling extravaganza begin!

---
---