WOO Land Sale Postponed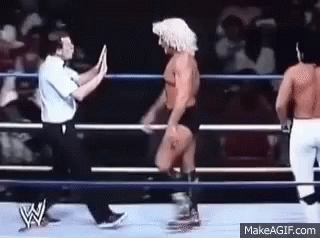 Apology for Postponing Wrestling Organization Online Land Sale
We want to apologize for the recent postponement of the Wrestling Organization Online Land Sale. We understand that this delay has caused inconvenience and frustration among #HIVE users and wrestling partners, and we take full responsibility for this situation.
Technical Difficulties and Unforeseen Circumstances
We encountered technical difficulties that were unforeseen and beyond our control. Despite our best efforts, we were unable to resolve these issues in a timely manner, which led to the postponement of the land sale. We understand this is not an excuse, and we deeply regret any inconvenience this has caused.
Taking Steps to Prevent Future Issues
We recognize that this delay has caused a breach of trust with our users and wrestling partners. We take this very seriously and are committed to preventing similar issues from occurring in the future. We will conduct a thorough review of our systems and processes and implement necessary improvements to ensure that our users can trust us.
Refunds Processed for Crypto Payments
We want to assure our users that all crypto payments sent for the land sale have been refunded. We understand that this does not fully compensate for the inconvenience caused, but we hope it helps show our commitment to making things right. After thoroughly reviewing the issue, all WOObuck purchases will be reflected in your accounts.
Transparency and Community Involvement
We believe transparency is vital to building and maintaining trust with our users and wrestling partners. We are bringing this issue to the community rather than trying to hide it or sweep it under the rug. We recognize that it would be easier to ignore the situation, but we believe that honesty and transparency are essential values we must uphold.
Our Commitment to the Project and Mission
We want to emphasize that we are deeply passionate about this project and its mission. We understand that we have let down our users and wrestling partners, but we want to assure you that we will come back and make it right. We are committed to working hard to ensure that the land sale happens as soon as possible and that we deliver on our promises.
We want to thank our users and wrestling partners for their patience and understanding during this difficult time. We value your support and trust and will do everything in our power to regain it.
Please Wait For Further Announcements of When Users Can Purchase Land In Our First Territory Sale
---
---