Wrestling Organization Online general sale update!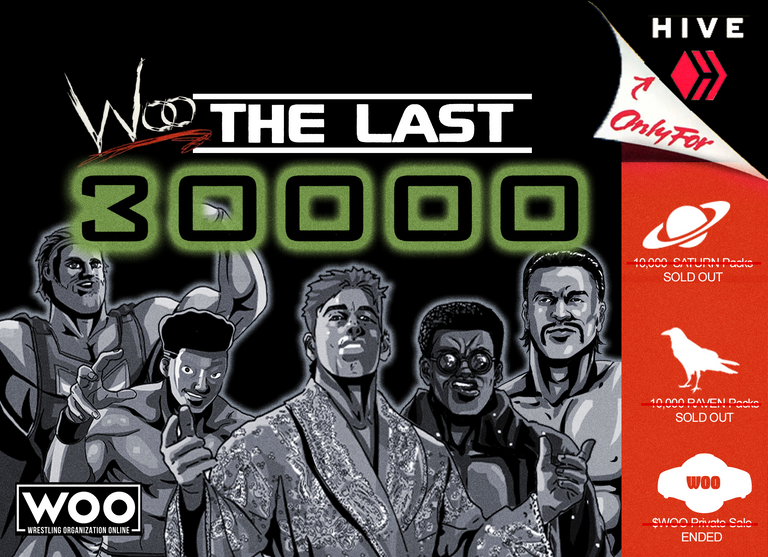 image credit @randumb
WOO Alpha General Sale Coming Soon!
As many of you know, on October 31st at 9 am est, Wrestling organization online (WOO) will be holding their alpha pack general sale. Packs will be $2 and can only be purchased with the $WOO token. This is an excellent opportunity for wrestling fans to get their hands on exclusive in-game content, so mark the date in your calendar!
With that said, let's move on to the update we have for you today!

WOO Website Update
Many of you who frequent our website may have already seen there is a small but helpful update.
After you log in, on the top navigation bar you will notice the symbol shown below.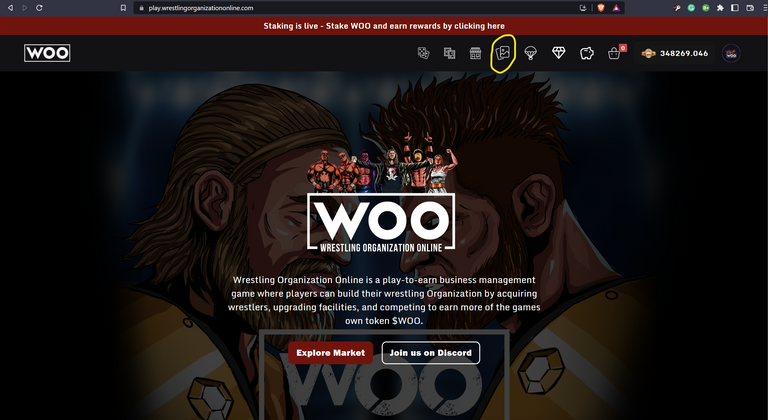 After clicking the symbol you will be redirected to our WOO Alpha General sale page which has some useful information including the time and date of the sale, the price in USD for the sale, and the current amount of $WOO token you will need for a single pack. This number will continue to change as the price of $WOO changes.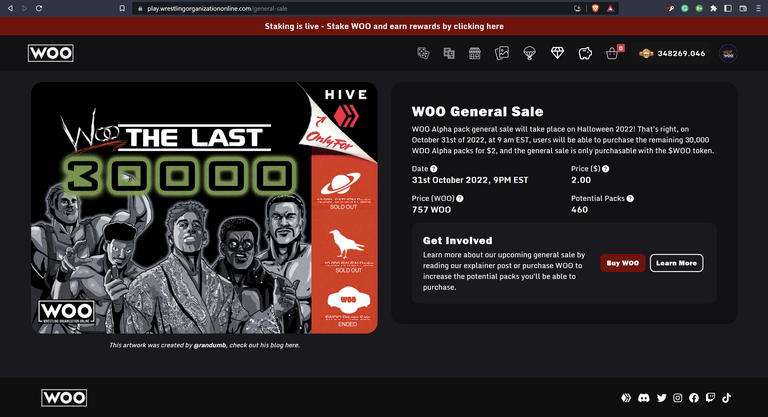 How Is The Price Calculated?
The price will be calculated based on the price of WOO in USD. The price in USD is represented by taking the current Hive price / woo price in hive, we will then take all snapshots and calculate the mean average. These snapshots will be taken every hour and 1 hour before the sale the price will be set and will not change from there.
We believe this is a fair way of pricing the token and giving ample sample information to reduce outliers in price fluctuation.

When Should I Unstake My $WOO?
In order to purchase packs during the sale, you will need to have unstaked $WOO tokens available. Tokens must be unstaked 28 days prior to the sale in order to guarantee that they are available for purchase. This means you should consider unstaking ASAP as the sale is only 30 days away. If you have any questions about the sale or how to unstake your tokens, be sure to visit our website for more information or join our discord and open a support ticket.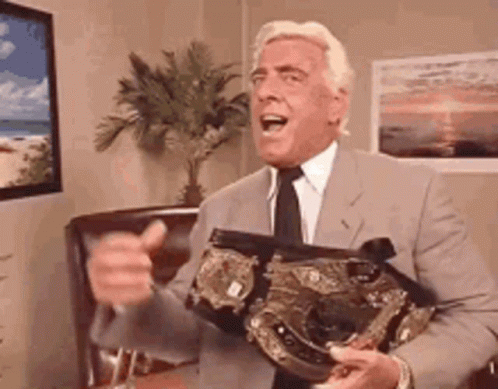 Buy WOO Token and stake your WOO for APY!
Claim your airdrops for holding packs!
Use your NFTs in our minigame or WOO NFT mining!
Follow WOO on Twitter and join our Discord!
Check out our WHITEPAPER!
Get your packs from Hive-Engine and Tribaldex
#oneup #ctp #leofinance #alive #aliveandthriving #archon #neoxian #proofofbrain #hivepizza #spt
---
---