Axie's Native AXS Token Pump as Team Announced Handing Over Treasury Control to Community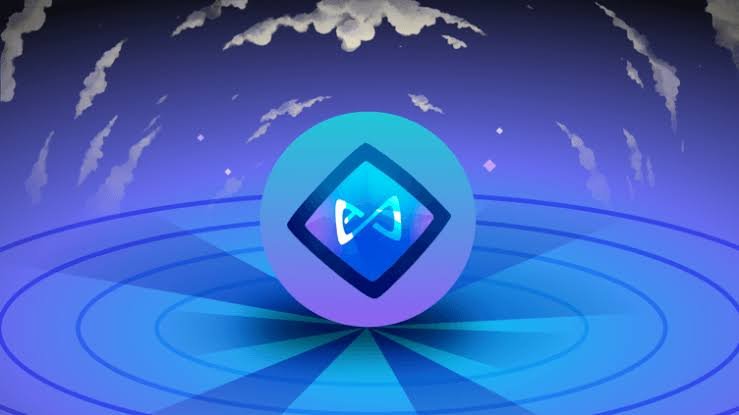 (Source)
Evening
So the popular Ethereum play2earn game Axie Infinity is back in the headlines, with one of its native token AXS cutting it losses by as much as 60% in 10 days. As per data from CoinMarketCap, AXS price today pumped to as high as $73.91 before receding to the current $70.72.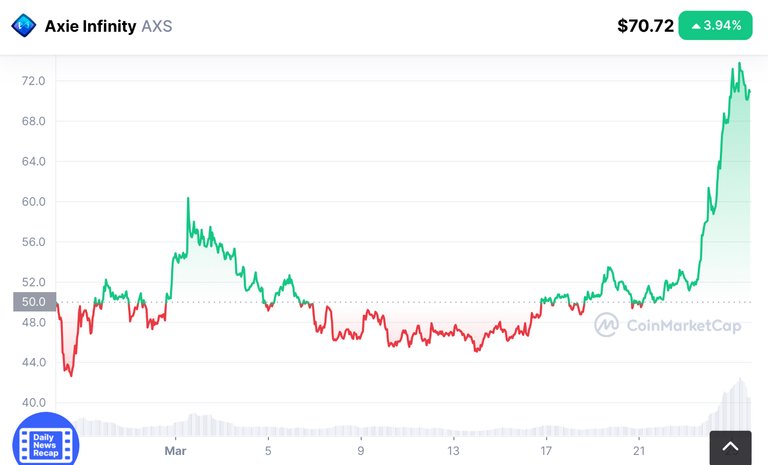 AXS serves as the Axie Infinity's governance token allowing its holders to float proposals or vote on them regarding future direction the game would take.
There are several factors fueling the AXS upward movement, with primary being the recent announcement by Axie Team planning to give AXS token holders control over game's $1 Billion treasury. Axie Infnity's team plans on to hand over the control of treasury reserves to community step wise. This can essentially be seen as progressive decentralization, with community finally gaining the full control. The community(AXS) will be able to vote for the changes, future developments, utilisation of treasury funds etc.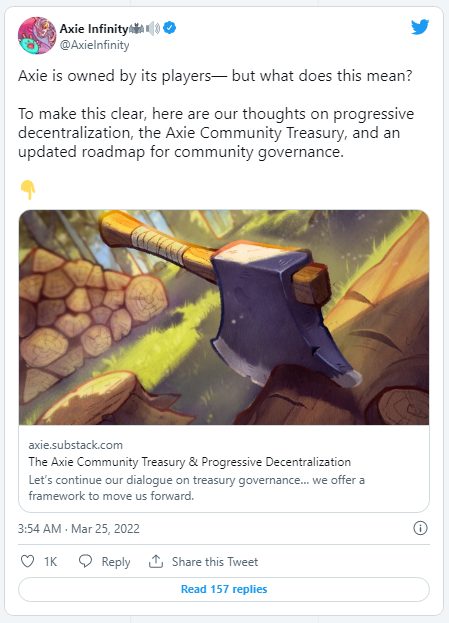 Another important factor contributing to AXS rally is the upcoming major Axie Infinity upgrade, 'origin'. The Origin upgrade which is expected to go live in coming weeks is touted as one of the most significant upgrade so far, promising renewed gaming experience by revamping of game mechanics, new reimagined storyline and new in-game items etc. Moreover, Origin will also offer free starter Axies, in a bid to reduce entry barrier to new users.
Meanwhile, Axie Infinity user base continues to grow reaching all time high of 207,395 users, as per data from Dune Analytics. The increase may not be as prolific as in mids 2021, but still is steady enough to be significant.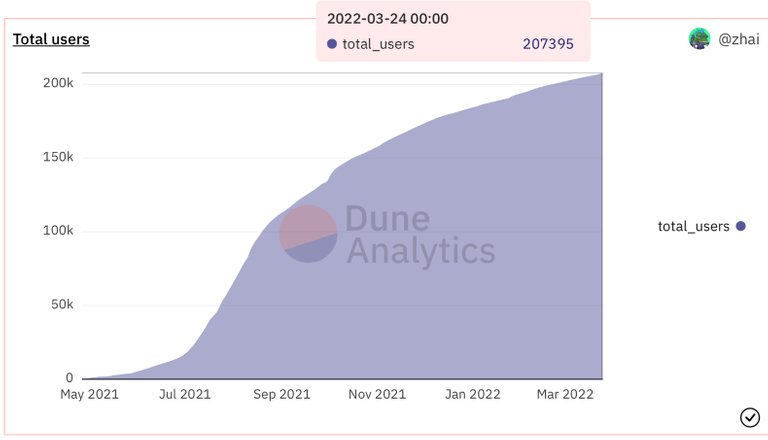 Apart from active players, AXS is also popular among non-gamers as the game offers 74% staking reward. As of now about one third of AXS circulating supply has been staked onto the the in-game staking protocol.
Growth happening on the Ronin Chain, an Ethereum side chain developed specially for Axie Infinity, can also be another factor affecting the growth of Axie Infinity. Despite Axie Infinity being the only game running on Ronin Chain so far, it is still on third spot in terms of total value staked compared to other Ethereum side chains. And Ronin may gain further traction as more developers are gearing up to launch dapps on it. Increased outside user activity on Ronin will certainly benefit Axie Infinity in the long run.
Among all of the above factors driving the bullish sentiment of AXS, the decision of Axie Infinity's team to hand over the control of fat treasury to the users is the most significant one. After all it is not easy to let go of the control, especially when that much money is involved. It is also an indicator of the trust Axie Infinity team have in their community.
Watching Axie moving towards decentralization, makes me wish Splinterlands could also move towards community governance soon. Almost two third of the SPS token airdrop is done and with land deployment drawing near, now might be a good time to announce decentralisation plans. This will give SPS the purpose it was created for, other than being a tournament entry requirement or vouchers airdrop parameter.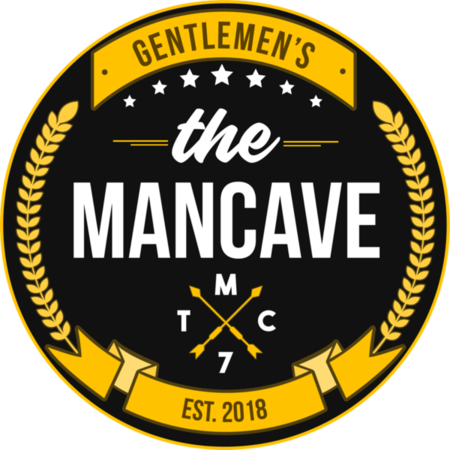 Posted Using LeoFinance Beta
---
---