Lock your splinterlands assets.
My Splinterlands assets are only my responsibility so I will have to make sure I have locked my whole collection. There are some interesting facts I figured during locking up my cards so I decided to share those things with others. I spent a lot of time on locking cards because i didn't know that I can use those features. But the good thing is I learnt it while locking cards on my one account so it helped me in my second account. It took just a few minutes and i locked my all cards with a single click. Well, I'd like to thanks peakmonsters.com. I am just too dumb that I forgot about peak monster and tried to lock cards manually. Now just imagine you have 1000's of cards and you are locking them manually? It would be a real pain for those who don't have that much time to spend on such stuff.
Before explaining anything I would like to mention that if you have rented out your cards then you can't lock them but if you have locked your cards you can rent them, even you can combine your cards during the lockdown period.
First of all, you need to log in through https://peakmonsters.com/. Then go to your cards collection then apply this filter.
---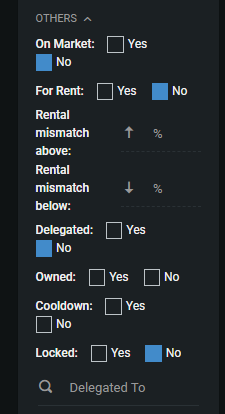 You will get all your unlocked cards then simply select all cards. You can also apply filters of different categories such as only summoner, legendries or epic etc. There is a restriction of numbers I think you can't lock more than 200 cards at once. You will see selected cards on the right side. For example
---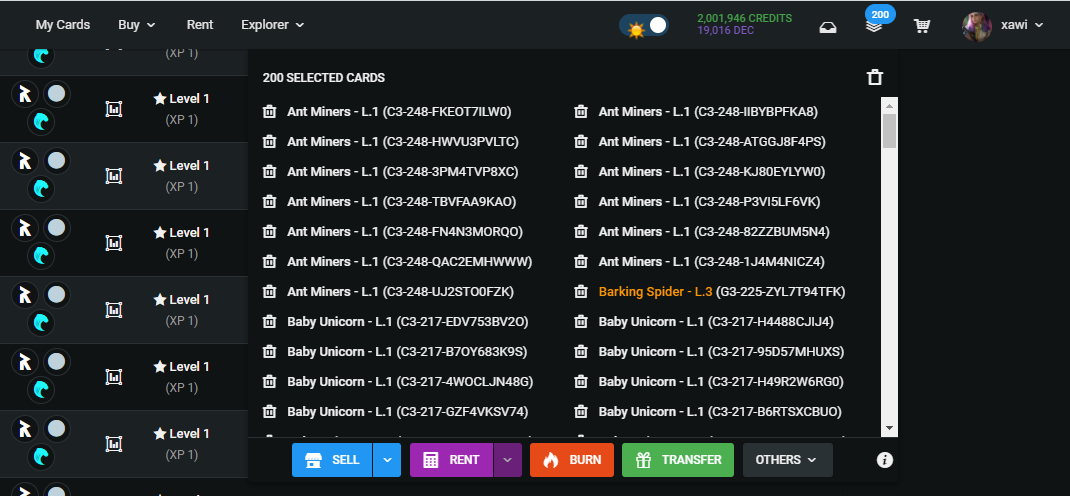 When you will scroll down you will see unlock days. I'd prefer max days 30 if you have no plans of selling your cards. Well, I am keeping my cards for Lands so I don't have any plans of selling. I will go with a max of 30 days and will lock my all cards.
How to combine locked cards
When you will try to combine your locked cards you will get this popup.
---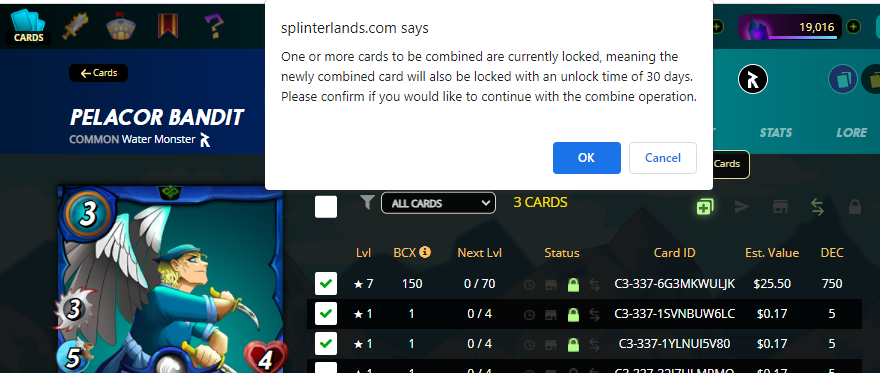 ---
Now let's suppose I want to combine my locked and unlocked cards. You will get the same message and when you will combine your unlocked cards with locked ones it won't affect the locked cards. This feature I loved the most because now I can combine cards even if my card is locked. I just want everyone to lock their SL assets. As the game keeps growing, scammers are also growing, Stay safe see ya
---

---

If you want to play splinterlands then SignUp Here
---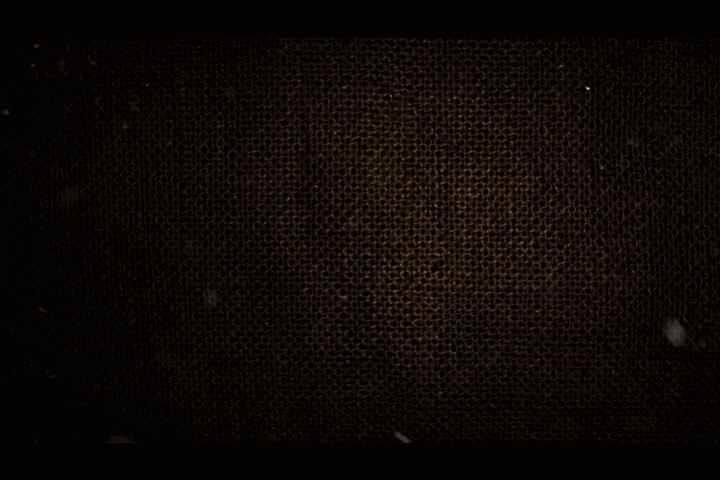 Posted via neoxian.city | The City of Neoxian
---
---