Modern and Wild ranked formats are finally live wooo!
---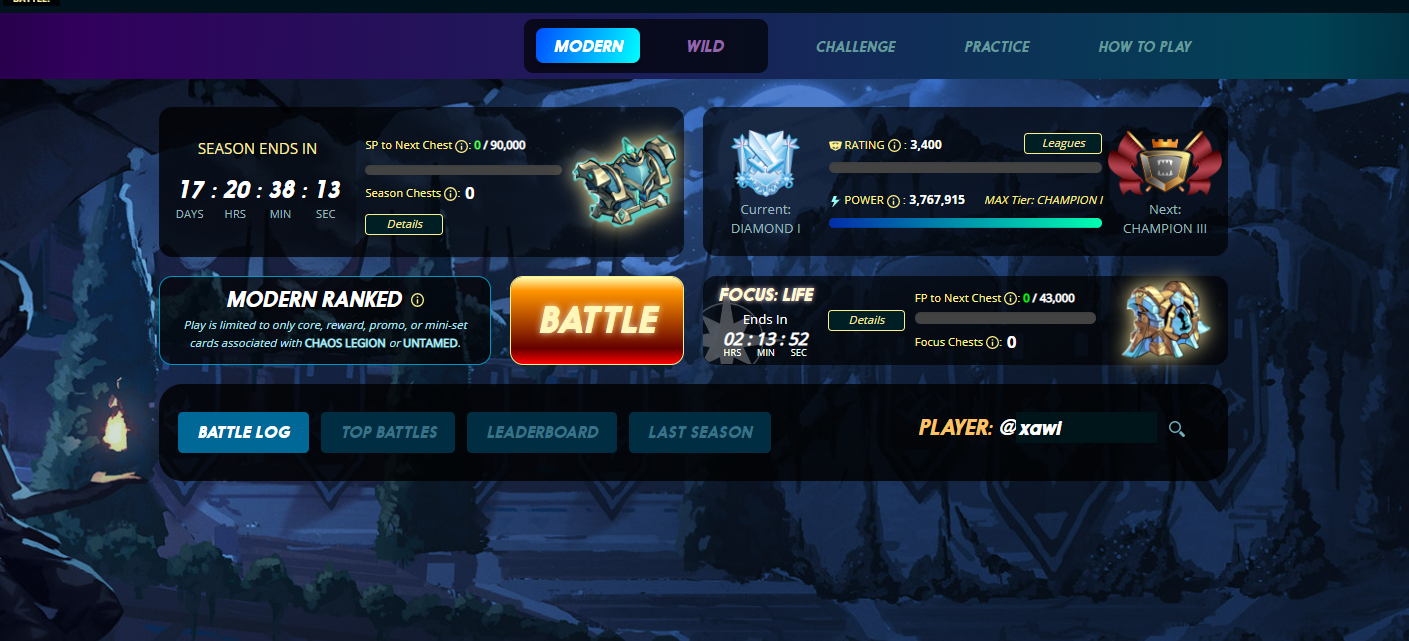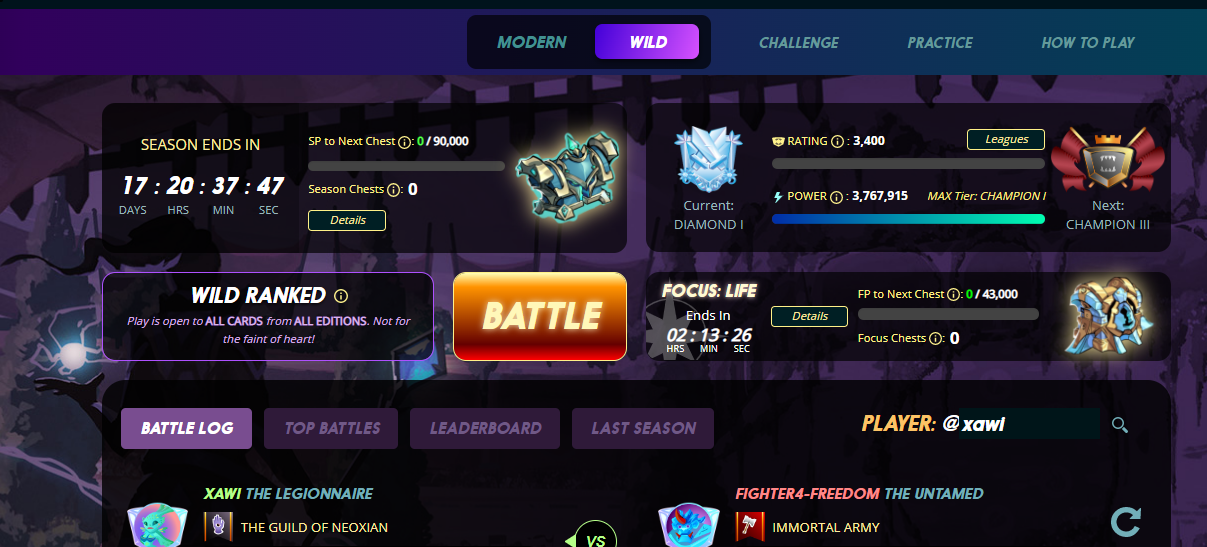 Heya Splinterfella's,
First of all, I would like to congratulate the Splinterlands team for making this possible and bringing a new thrill into the game. Man, our splinterlands team deserves a huge round of applause ;) Today when I came online and logged in to my account I saw a big change. As you can see in the above-shared screenshots. By default, I was in a modern ranked format so i was surprised that where the hell my all battles went. Then I clicked on WILD and took a breath of relief. Wild Format is the same as we have been playing before. Yep, All this while we all have been playing Wild format.
What is Wild and Modern Format
Well, I am pretty sure you all have read the new update post about the wild and modern ranked format but in any case, if you haven't yet then let me share the key points about this massive update.
In Wild ranked Format you can use all kinds of editions such as Alpha, Beta, Chaos, Untamed etc.

But in Modern ranked format, you can't use Alpha/Beta edition. You can use Promo cards but with an untamed and chaos format. An example is Mighty Dricken. Mighty Dricken is a promo card with an untamed format so you can use it. No, you can't use Prince Julian and Arius.

Modern Format is mainly designed to give privileges to new players so they can get more benefits.

Both formats have the same prize pool for the leaderboard that's the best ever thing I have noticed.

Modern and Wild have separate ranked DEC pools of equal size.

There is no CP restriction for Modern Format.
There is so so much more about this change. I have mentioned important points but I'd suggest you guys should read an official post about it because it's worth the read.
I will be playing a Wild ranked format because I am a wild kitten :P XD. I haven't started playing yet but I see things are already getting interesting about the wild and modern format. I so appreciate the team. They are working day and night just to make players happy. I am more than happy right now so I love you team please keep rocking the game. We will always be here to support you.
Wild and Modern Leaderboards
---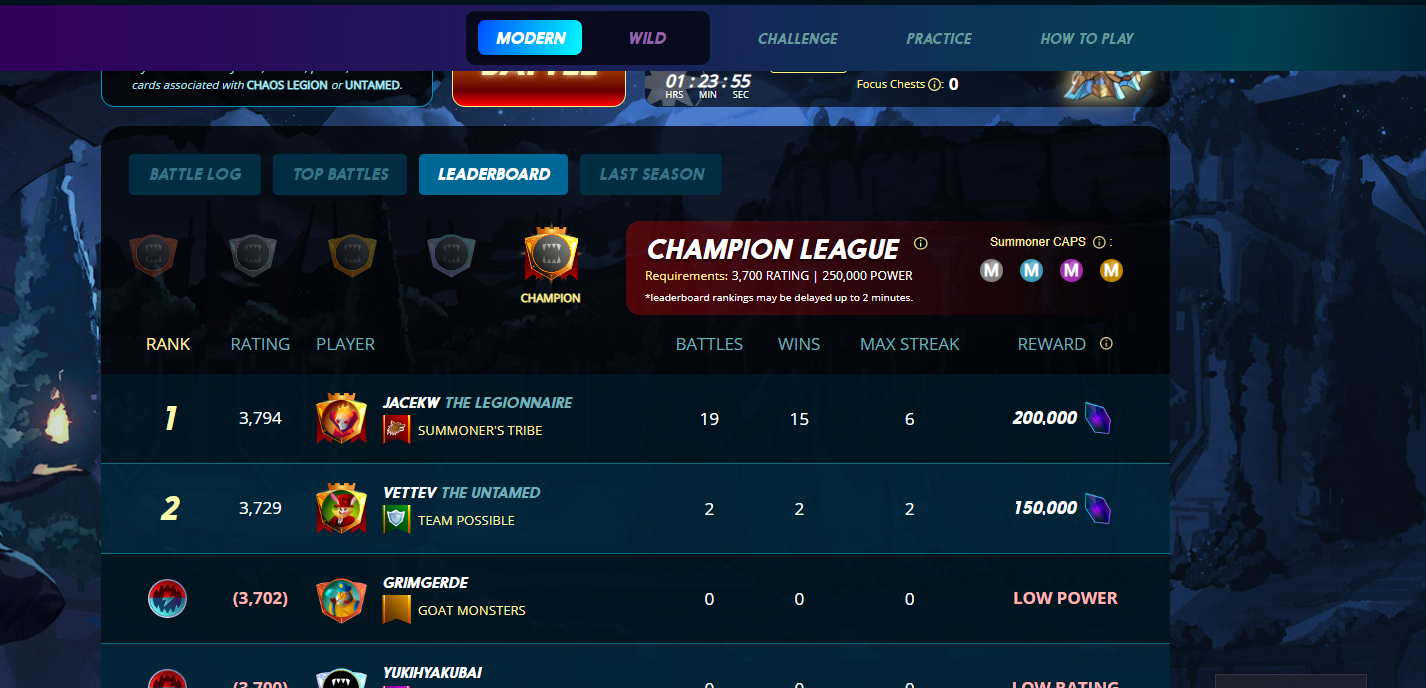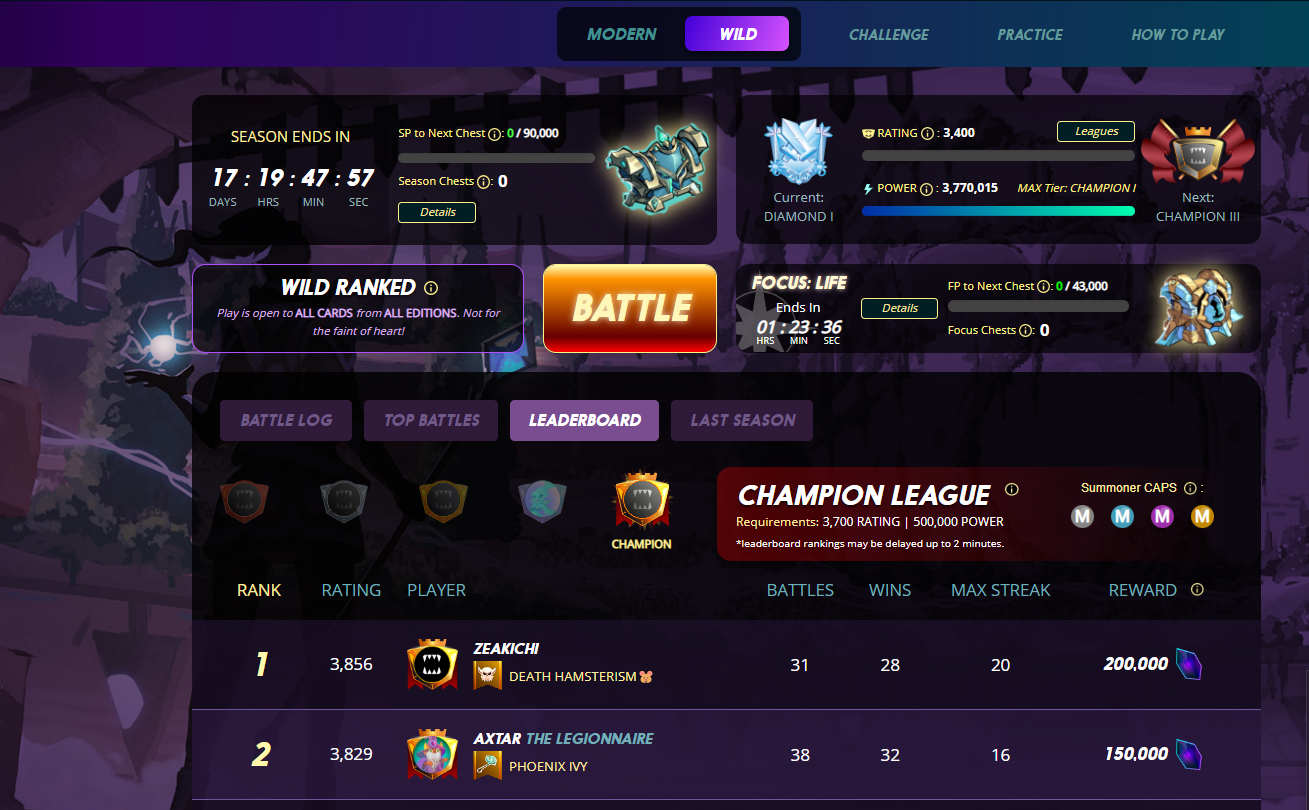 I like the colour scheme of both formats. As you can see prize pool of both leaderboards is the same for the champion league. It is really good news for new players. Let's rock the game and play hard. And the good thing is this season is 19 days woo. see you all on the battlefield stay around stay safe see ya.

If you want to play splinterlands then SignUp Here
Posted using Neoxian City
---
---