25 000 SPT Power (2022.12.07)
In addition to other things on the Hive blockchain, I build my SPT stake too. Today I reached a milestone in this. The amount of my SPT stake today reached 25 000.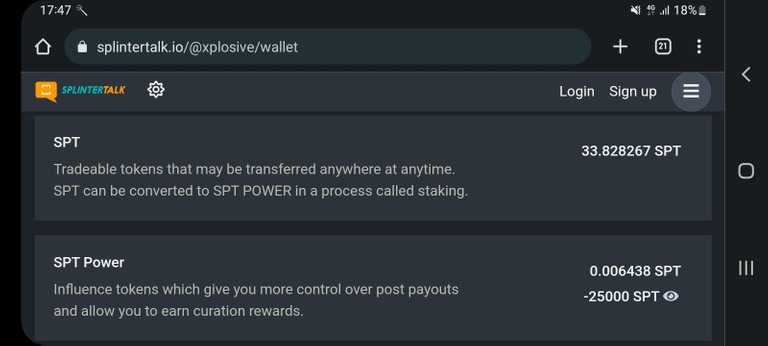 Nowadays I am not an active SPT curator. Currently I delegate all of my staked SPT to @monster-curator to earn a passive income (there is a daily SPT payout). I started this SPT delegation 11 months ago, and I regularly update (increase) the amount of the SPT Power delegation. Approximately five minutes ago, I started to delegate 1200 SPT Power, and this is when I reached the 25 000 SPT Power delegation.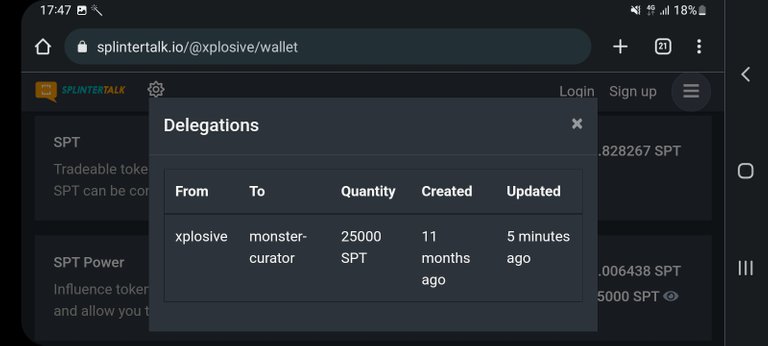 Nowadays this is not a big amount in USD (currently it is around $4.61 USD), but probably this is not bad for the bear market. The daily passive income from this delegation is fluctuating a lot. Nowadays it is between 6-22 SPT per day, but this will also add up in long term.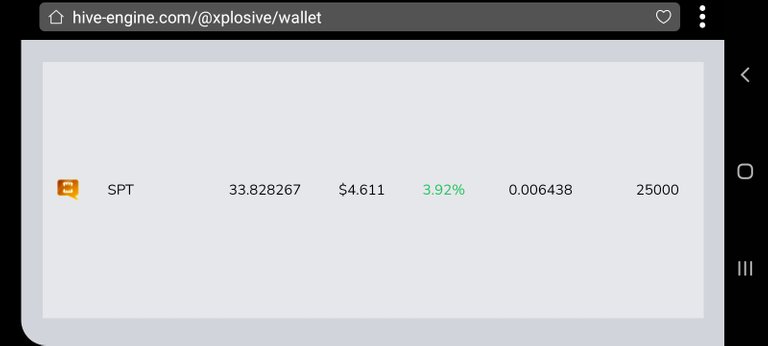 Probably building multiple sources of passive income is a good idea, and hopefully these passive incomes will help me to get out of poverty.
11 months is already almost one year, and it is already showing some kind of commitment. My current plan is to build various sources of passive income on the Hive blockchain for long term (for years and for decades) to get out of poverty.
Thank you for any help and for any support.
Have a nice day. All the best. Greetings and much love from Hungary.
---
---