Djinn Renova (Epic card) and other things - Splinterlands season end rewards (2021.11.15)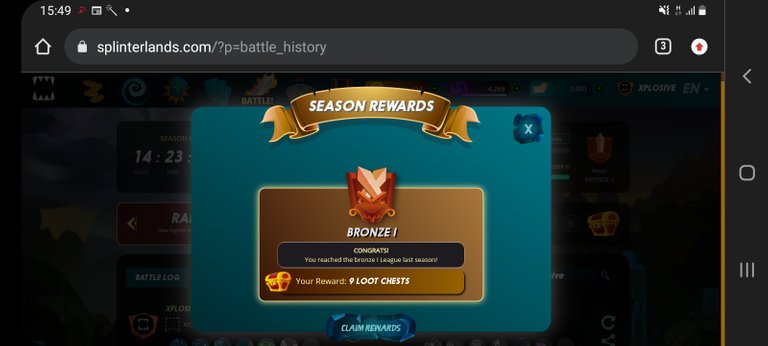 I finished in the Bronze I League this season, and not in the Silver III League, like in the previous season, but this was still an amazing season.
Out of nice reward chests five reward chests contained cards, and one of those (Djinn Renova) is an Epic card, which I did not had so far, so this card is new for me. And there is also a Rare card (Venari Wavesmith), which is not actually rare, because currently there are 180 966 Venari Wavesmith cards in circulation, and I currently have three. The rest of the cards are common cards.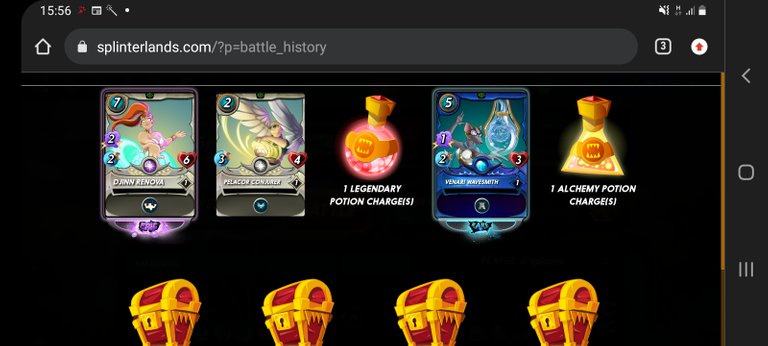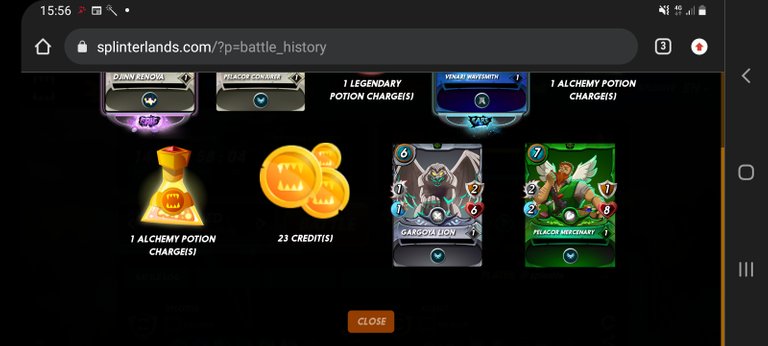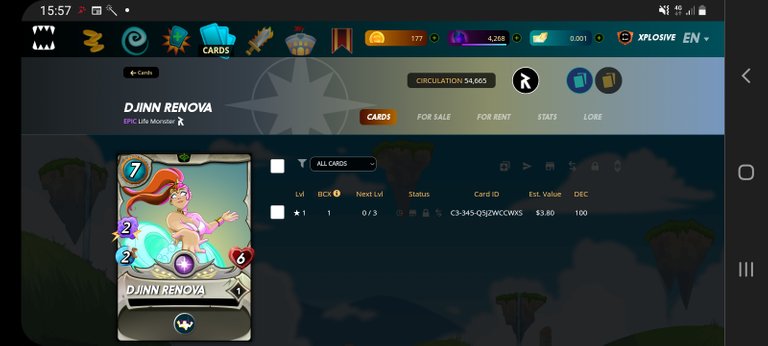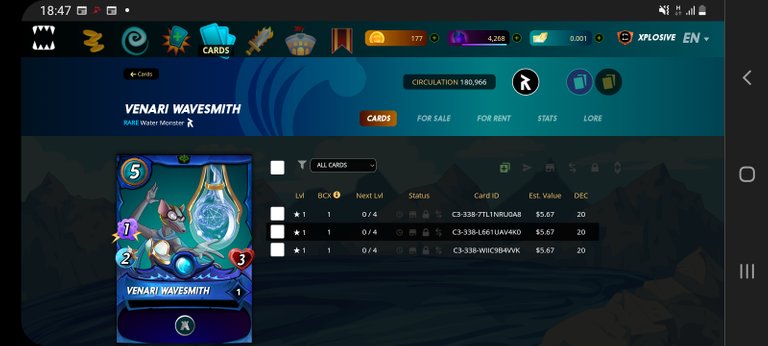 My total Splinterlands card collection is currently consist of 141 cards, and its currently worth $941.79 USD.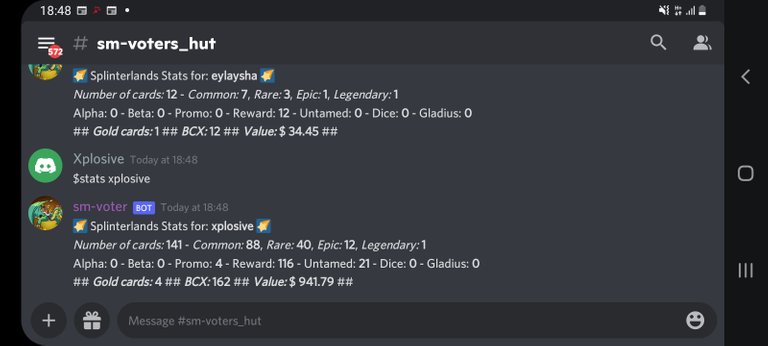 By the way, we are all heading to a huge milestore with Splinterlands. The market capitalization of Splinterlands recently reached $278 million USD, and in a relative short time (in a few months). Nowadays we are getting more and more close to $300 million USD. This is already a huge number, and it will probably be much more huge in the future. We are literally writing history with this game. It is amazing to be a part of this amazing journey. This is amazing beyond amazing.
Splinterlands will probably be a million dollar business in the near future. Being a part of this as an early/old player is a reward on its own. I am playing Splinterlands since 2018.12.30.
Congratulations to every Splinterlands player out there.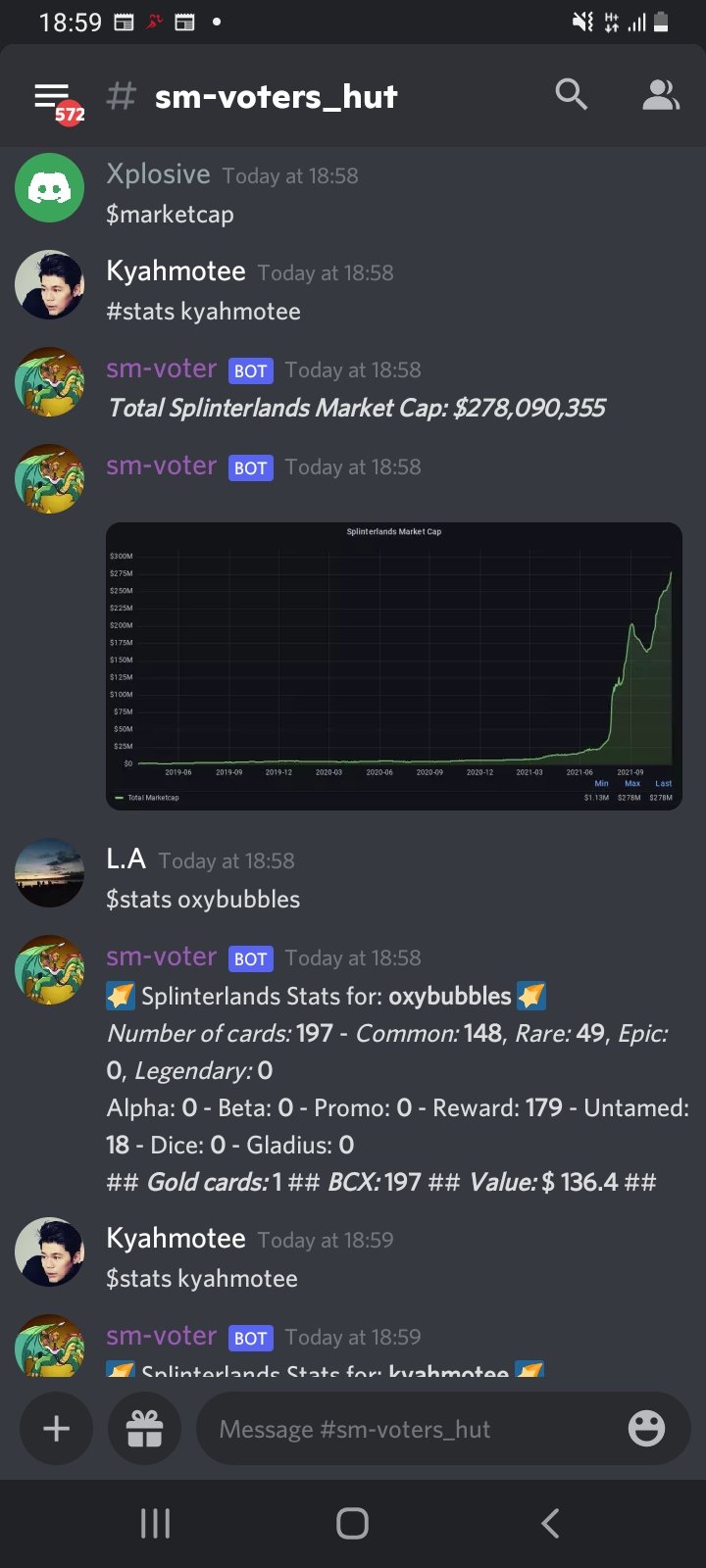 ---
---