I cannot sleep tonight (2021.10.15)
See the time on the screenshot? 03:01. I should sleep, but I cannot, seeing that the current value of my SPS collection is nearly $200 USD.
$191.64 USD at the time of the screenshot.
This might be a very small amount for a lot of people, but for me, it is literally nearly my complete monthly pension-like income.
Okay, that is $250 USD per month, so actually it is not that close, but still very close, and obviously a good reason for me to get excited.
So I cannot sleep because of being excited.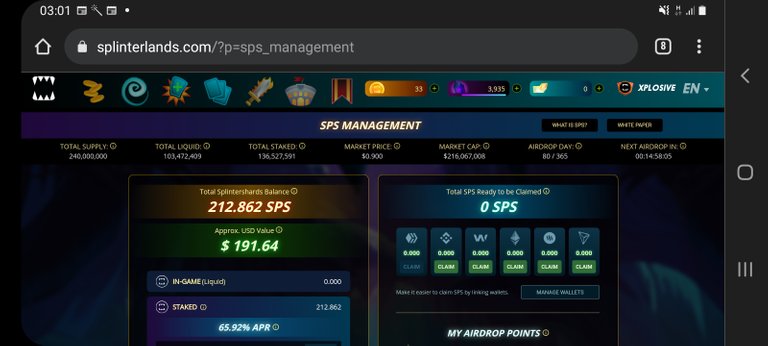 Probably everyone would be excited, if they would see that the value of something that they received for free (airdrop) is getting close to the value of their pension-like (or any kind of) income.
By the way, I went to Discord a little bit earlier to read the discussions about SPS, and some of them that I have read from yesterday are funny.
Like "watch SPS moon, and then coke and hookers hahaha". 😂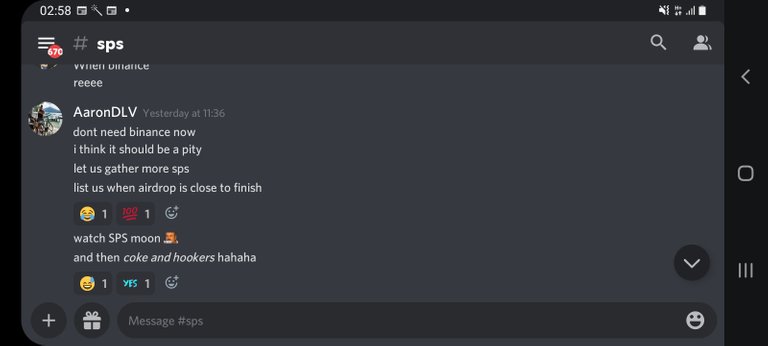 While others are maybe not so funny. Like "Have fun sleeping at night if you keep boatloads of DEC".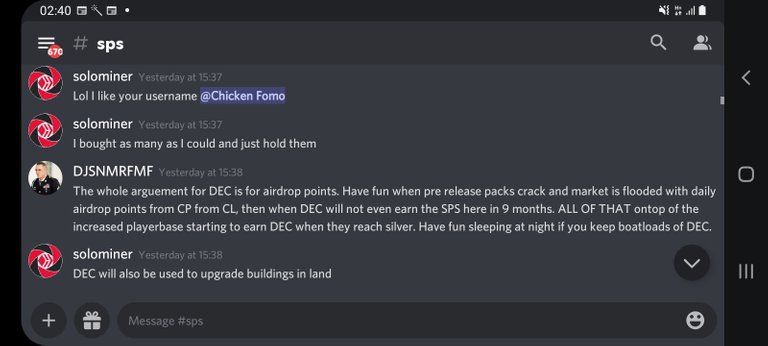 I do not even understand that. I mean what is the problem with having "boatloads of DEC" after nine months?
DEC is constantly being used to buy, sell and rent Splinterlands cards, and more and more people start playing Splinterlands. And probably there will also be new use cases for the DEC and the other tokens in the future. And both the new and old players already earn DEC for some time now. Why would the value of it decrease? Especially so much that you would have trouble sleeping at night because of worry (negative excitement).
Now I try to sleep a little. The current time is 04:28. I supposed to wake up at 05:30. It is nearly dawn and wake up time.
---
---