I went into the top 200 000 players of the Bronze League (2021.10.10)
I am currently the 190 830rd in the Bronze League.
This is a very good improvement for me, compared to the last season, where I was the 334 946th.
And this is also a nice feat, considering/taking into account the fact that I am playing Splinterlands for fun, so I am not really trying to reach any positon. I am just/only enjoying the game.
By the way, congratulations to @gaposchkin for reaching the first place this season. And also congratulations to @enervaughn for reaching the first place last season.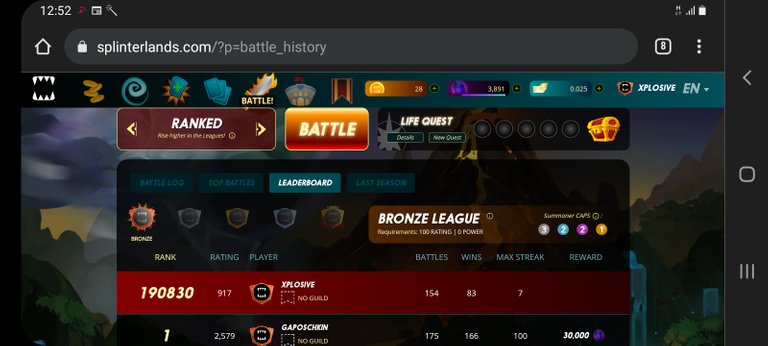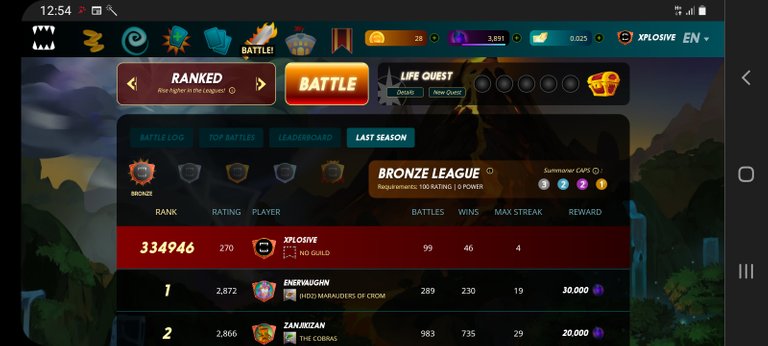 ---
---