My Splinterlands card rental income from the Splexx.GG automatic Splinterlands card rental service really went down in the previous one month (2023.05.27)
Yes. Even though nowadays I do not play Splinterlands, nor any other video games, I still own Splinterlands cards, and I am still running the automatic Splinterlands card rental service on Splex.GG.
Depending on where I see it, nowadays my Splinterlands card collection is worth around $93 USD and $114 USD. Not much, but more than nothing. I have not touched it since months.
Today I checked the Splinterlands cards rental income on Splexx.GG, and this is what it looks like nowadays.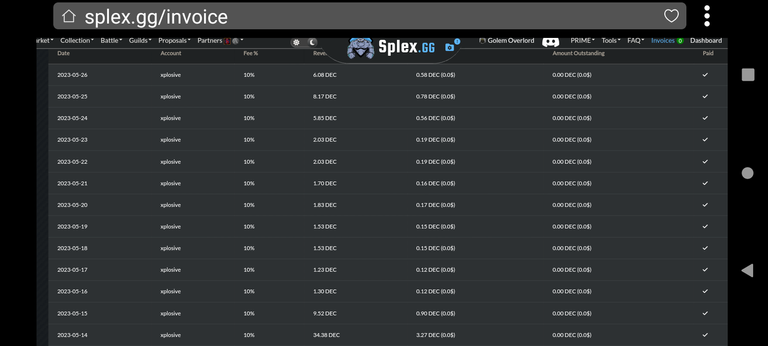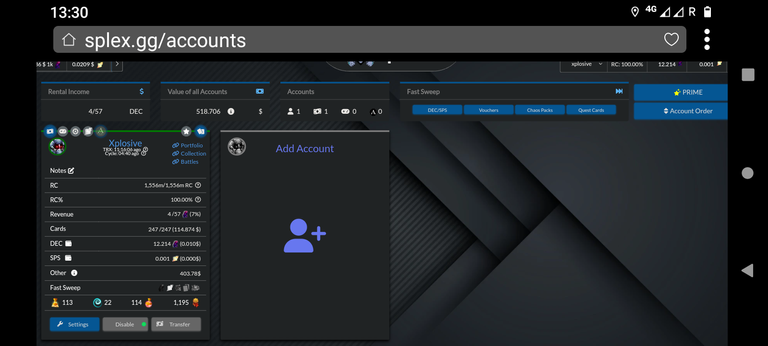 According to PeakMonsters, this is 1.97% yearly ROA, which is very low. Especially compared to the past values, which often were above 40%. There was a time, when it was even above 60%.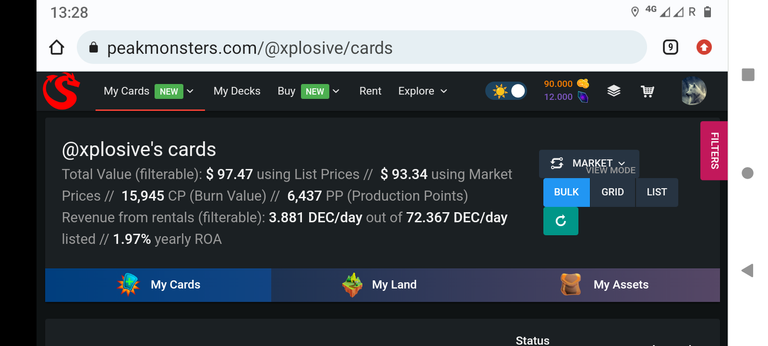 Maybe it would indeed be better to sell my Splinterlands cards for around $100 USD, and put it into Hive Dollars (HBD) savings to receive the 20% APR interest on it. As I heard, some (or many) people did this.
But of course the Splinterlands card rental income could also return to the good past values anytime, which are better than the 20% APR interest.
I do not know what is the reason behind this huge rental income fall. Maybe more people stopped playing Splinterlands in the recent past. I heard from multiple people in the past that they stopped playing it, because it became too hard to play. I also stopped playing it because of this.
Either way, I keep my Splinterlands cards for now. I heard that these Splinterlands cards will be much more valuable a few years later than now. Similarly to the Alpha/Beta cards in the past.
Probably we will see if this will be true or not.
Have a nice day and have a nice weekend.
All the best. Greetings and much love from Tenerife, Canary Islands, Spain.
---
---