People are indeed panic selling their Splinterlands cards (2021.12.12)
Let us take a look, for example at Naga Assassin. Its lowest price was $0.38 USD today dawn.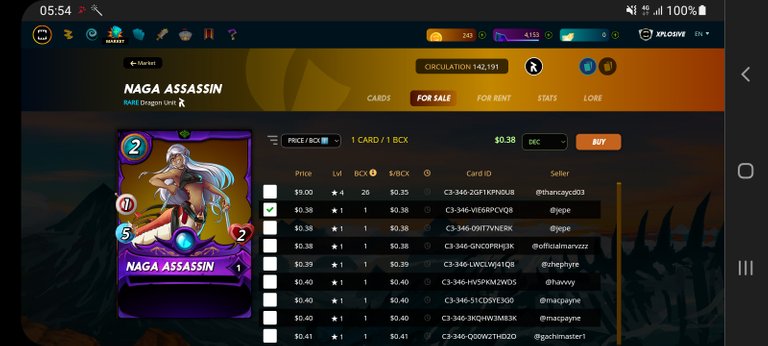 I decided to buy one. It was 55.293 DEC. I paid this with my DEC earnings.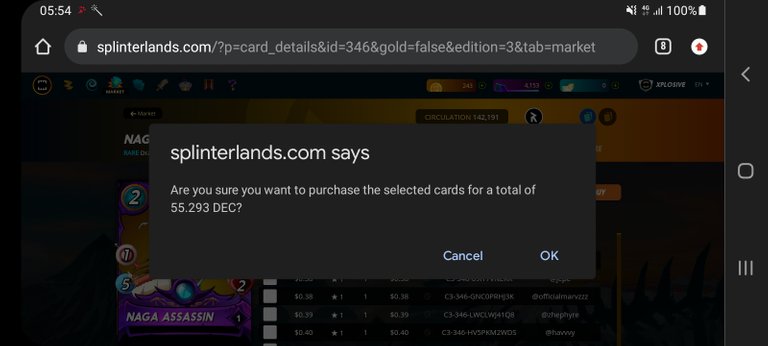 A few minutes later someone else put up one from this card for $0.35 USD, so $0.03 USD cheaper.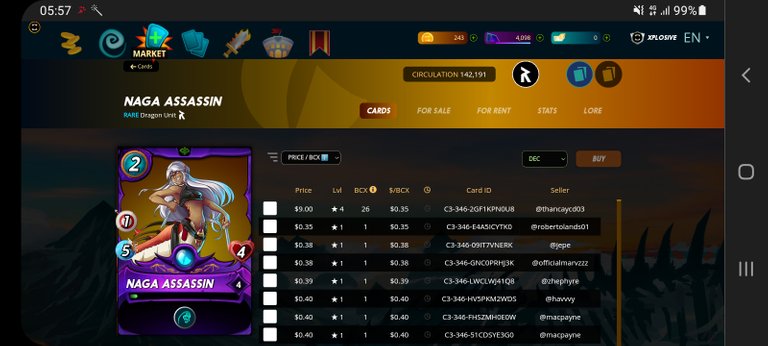 While a lot of people are panic selling their cards, I keep holding and collecting them. Hopefully this is the right choice in long term.
But I am not going to lie. At first I also got scared/frightened, although I have not sold any of my Splinterlands cards in the recent past.
My total Splinterlands card collection is currently consist of 160 cards, and it is currently worth $629.59 USD.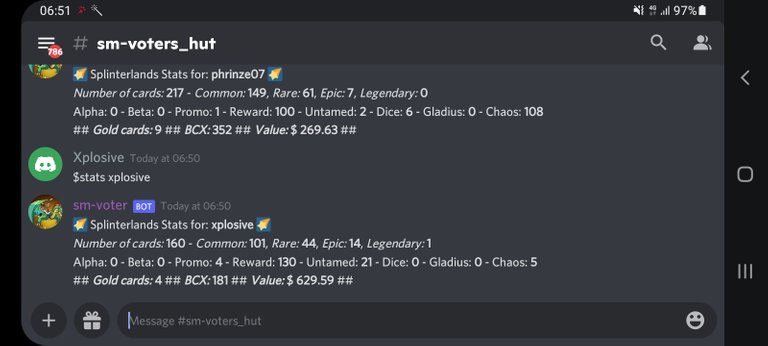 Good luck and have fun.
---
---