The SPS APR went below 30% (2022.08.06)
It is currently 29.77%. At least its price went up a bit. It is currently $0.074 USD. The last time I checked it was around $0.05 USD. Hopefully soon there will be new use cases, and they will create demand for the SPS, and therefore they will push up its price again.
I am still staking all of my SPS. Good to see the value of my SPS collection above $50 USD again. The highest so far was around $200 USD, when the SPS was worth around $0.90 USD.
Of course if the price will not go up, and if the APR of the SPS will go below 20%, then probably I will sell all of my SPS, and I will put the money into Hive Dollars (HBD) savings.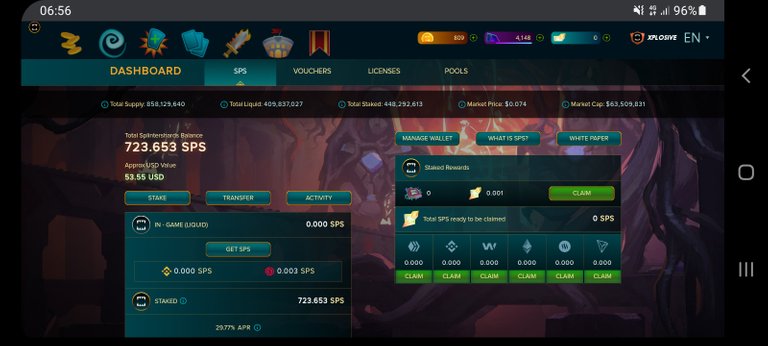 To be honest, SPS is full of regret and disappointment for me so far. I really regret not selling all of my SPS, when it was around $0.90 USD.
But even in all of this regret and dissapointment, I am still staking all of my SPS. Time will tell whether this is a good move, or not.
I have patience and time. Hopefully it will pay off over time. People used to say that good things come to those, who wait. Maybe I waited too much in this case. But hopefully not.
Time will tell.
---
---