I reached Champion with only 6 days of rentals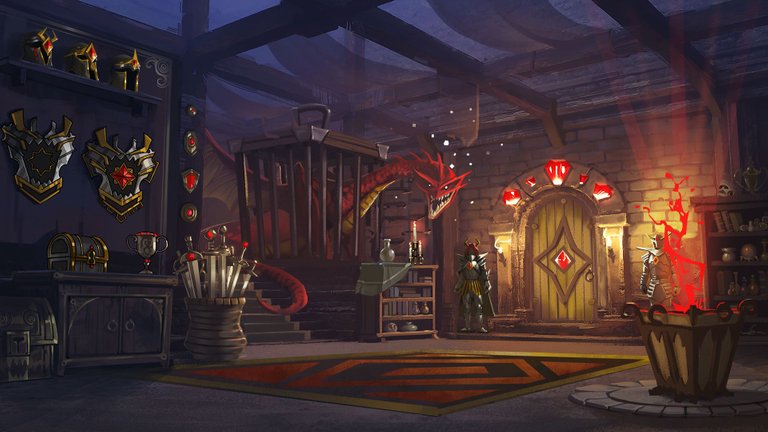 Splinterlands's Champion League Background
I reached Champion with only 6 days of rentals
Diamond is very tough league to play at as you can see from rating graph below but I just have to keep playing and learning from past mistake. Take a break for awhile if I'm having a losing streak.
My rating graph: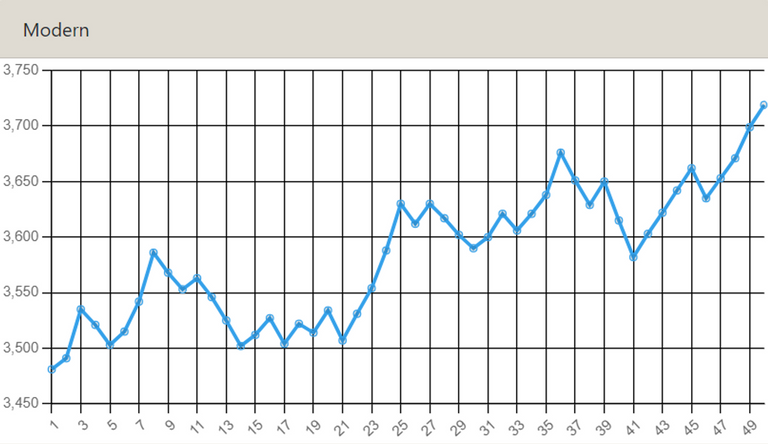 Archmage's Rating Graph
For my climb to Champion, I only use Chaos Legion and Chaos Legion's Reward Editions.
I already owned max Chaos Legion's reward cards so I only need to rent Chaos Legion cards.
Chaos Legion has 101 cards at the time of writing.
I didn't rent for 6 days straight because afraid of the cancellation. I rented for 2 days with a total of 3 play sessions.
Below are the details:
| Session | Date | Cost (DEC) |
| --- | --- | --- |
| 1 | 6/1/2023 | 3979.225 |
| 2 | 11/1/2023 | 4454.935 |
| 3 | 15/1/2023 | 12317.943 |
| | Total: | 20752.103 |
Total rentals is around ~$12 (DEC: ~$0.00062) for the whole season. As you can see, the price drastically increased by the end of the season. Cant wait for season rental to be added to the game.
I still need to rent at the end of the season so that I can stay in Champion League until season ends.
It is annoying to rent and click the card one by one for all Chaos Legion cards but I found a trick to do set rentals at Peakmonsters. Take a look, it will definitely save your time.
This is my first time in my life to be able reach Champion 🥳
Without the rental feature I would not be able to achieve this as it is not feasible for me to own all Chaos Legion cards because USD is 4x the amount of my IRL currency.
Thank you @splinterlands for creating the rental feature and thank you @peakmonsters for creating awesome renting platform.
I am very proud of myself for this achievement. Next season aiming for Champion 1.
---
---