Happy Grinding Splinterlands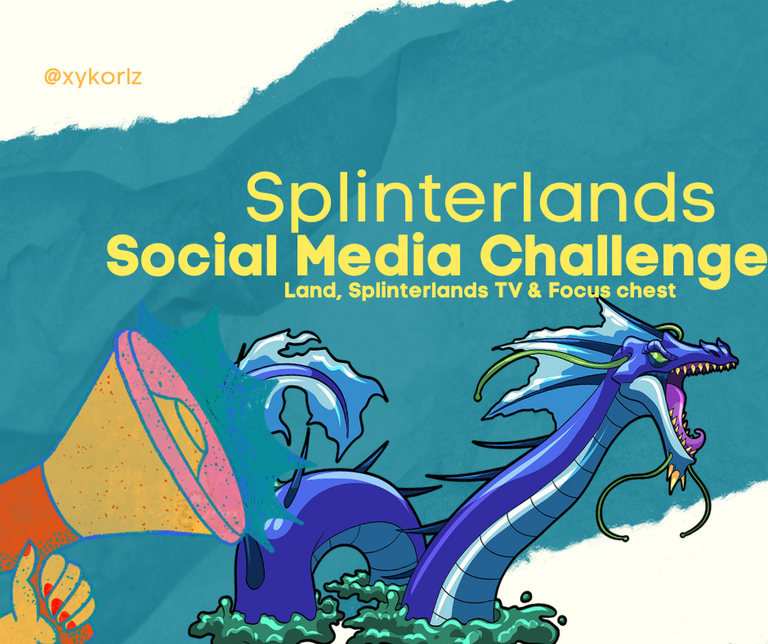 This is a spinoff of the splinterlands tournament that mhwoii hosted, however we were unable to determine our exact rankings due to server issues that lasted for almost 2 hours of battle. I can't remember the name of the website he uses for this occasion We are also celebrating Mhowii's birthday on his stream, which the Mhowii cover Janidepp absence, He received untamed pack from Mattclark for his birthday celebration stream.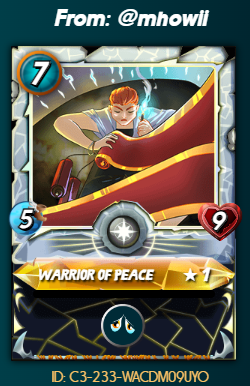 I consider myself lucky because I have a level 1 Warrior of Peace card. While I would like to level it up further for higher league battles, for the time being I am concentrating some of my resources on creating my strategy for the land 1.5 as well as for my tournament, brawls, and sps battle ranked challenge. Thank you Mhowi for giving me this gift this could be a treasure trove on my account.
Potions is on my Side Quest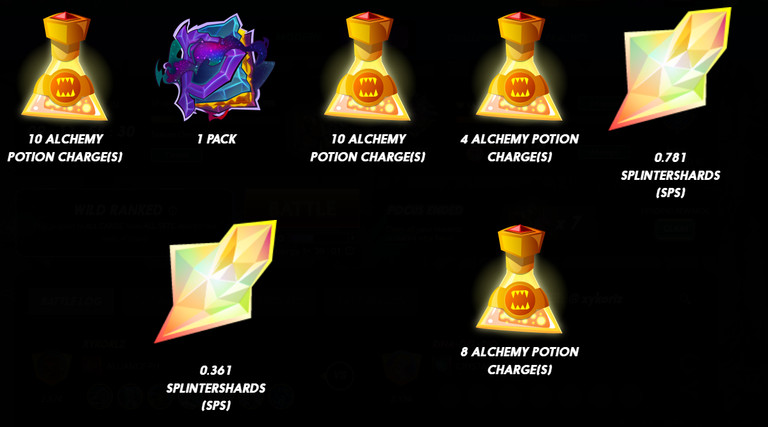 I accumulated 7 chest during my daily focus grind, and when I opened them, I was thrilled to find the first chest included 10 alchemy potions. because its the first chest its common ways of emotions ive got, Next, I found a chaos legion pack which is the best and needed to aqcuire which i can covert this pack for a dark energy crystal or a hive on an exchanged platform under HIVE, which made me overjoyed.
Following further potions, 2 boxes of low-value sps, and 8 more alchemy potions, the results were hilarious because the majority of the treasure I obtained through treasure hunting was made up of potions.
Hillarious Week on my Splinterverse Journey
https://clips.twitch.tv/PlainDelightfulMarjoramNotATK-lFYBDg_JwIFMLsOF
In KrakenJr Stream, I came across this as a clip of my week as a precious jewel because the host tried to spin for people to get a card for the giveaway then the bot picked the host name, then he rerolled just happen the guest he was on its stream was the one who won the giveaway, it seemed rigged or so called streamer mafia as is common term here in splinterlands TV it seemed like a word of teasing and joking.
KrakenJr, Venepgames and Newenx are in one screen, talking and enjoying splinterlands on splinterlands TV stream.
Quick Update on Land
The town hall was held 11 days ago, and there was a debate concerning land. I would also want to inform my fellow players and land owners that 1.5 is now under production and is waiting to be made public. However, there are still some issues that need to be fixed before the game can be released in its entirety.
Walkthrough of the Land from the Earlier Town Hall
the developers are Still working to fix several bugs
Harvest All and taxes need to be established very well.
Recently, they were running tests on a test server to see how the land functions in various situations. It's quite thrilling to watch, and from what I can recall, in order to access the Land 1.5 testing game, you need to possess 1,000 packs in order to participate in the server testing.


Join the game with my referral link: https://splinterlands.com?ref=xykorlz
if you like my content please follow me for more 🤗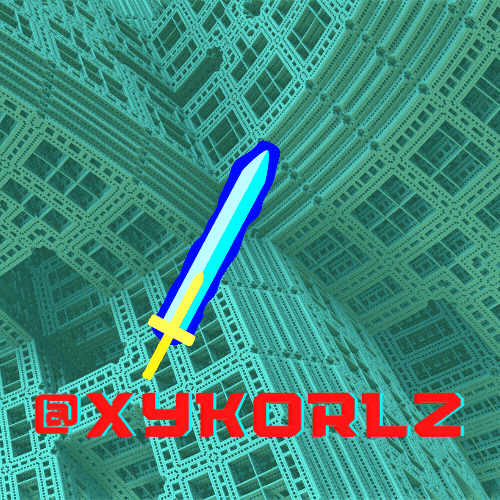 ---
---