Superiority of Dragons!
Welcome back to my Battle Challenge Blog 🔥

My Quest on this Dragons Elements: 🏃‍♀
Quix the Devious could call any element he desired, and he was skilled at reducing speed and decreasing ranged attacks. Nevertheless, the central problem with the tremor rules in this particular fight scenario is that Quix lacks the capacity to fly, therefore I would blend it with the Death element and a flying monster. Providing powerful armor Harklaw and Lira with the darkness to trap the backlines of any flying enemy monsters to prevent them from falling escaping flying and shall be suffering seismic damage.
Sharing my battle challenge fighting with Dragons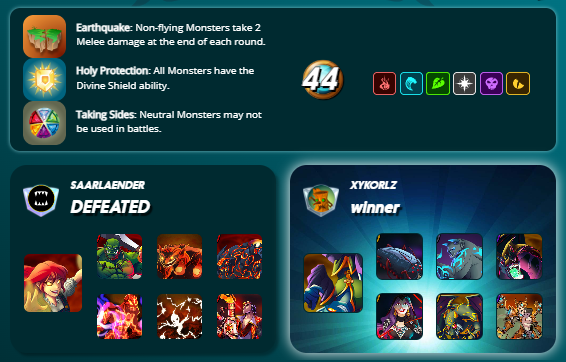 Splintershards Tournaments
I used to participate in more tournaments because I wanted to step up my battle strategy, techniques, and cards. However, it is difficult to compete against stronger opponents who have stronger cards and experience. I've been playing for a year, but I still struggle to prevail in games. I keep learning and earning, and despite many setbacks, I maintain my tenacity and keep fighting. Even now, we have no idea what will happen to the market because a bear market has also been lurking for the previous year. Yet even so, I only invest money that I can afford to lose. I still enjoy this game since it keeps becoming stronger and better. Kudos to the team and developers for keeping this environment healthy and vibrant.

I received 4 SPS, maintained a ranking of 168, had just 2 victories, and suffered several losses. Nonetheless, I remain optimistic about the situation and perform; if I keep practicing and improving my game, I could soon be on the higher ranking because they say that practice makes perfect.

Quix the Devious 🖐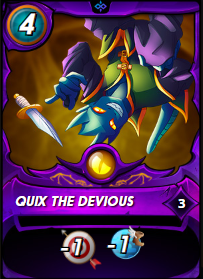 Short Story
Quix had been wandering the complicated world for so long that he had forgotten his origin story. Now, the majority of his memories only occurred to him in dreams, as brief visions that were difficult to link and interpret. Only when he arrived at the Ravaged Void and sat by its dark well did something inside of him begin to stir. As a result, he developed a strong need for mana, and magic eventually consumed him. Some were creatures of the chaotic world, while others were wholly strange. He stayed beside the void where over time his strength evolved, the great emptiness infusing him with potent force. Their nature attracted him and demanded his attention.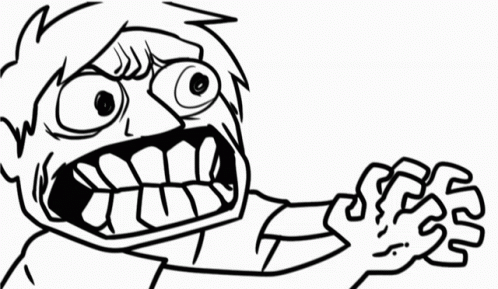 Quix had built around the Ravaged Void and was destroyed by him as he flew into a tremendous rage. A void dragon approached him after being drawn in by the brilliant bursts of destructive force he had summoned, intrigued by his magical prowess. Quix's evil rage, which had possessed him, would not go away, so when the dragon approached, he began slashing at it with his blades. He soon overcame it thanks to the fact that it was still young and to the strength emanating from him, murdering the pathetic beast without regret.
when the Chaos Rift was formed and a passage to the new realm opened Quix was ready to venture to the Splinterlands and gather more dragon trophies to add to his collection, enhancing his already devastating armament of monsters.
---

Video Battle Challenge
The Power Quix the Devious
(Unsupported https://youtu.be/Okk9F7X0ZC0 )
Visit My Splinterlands Content: 3speak TV My Channel 💪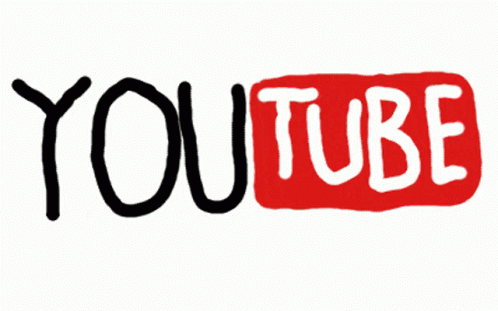 Thank you for reading my blog; if you found it useful, please click the YouTube Like and Subscribe buttons. I really hope you like it and recommend it to others.

Summary of the Game
First Round & First Blood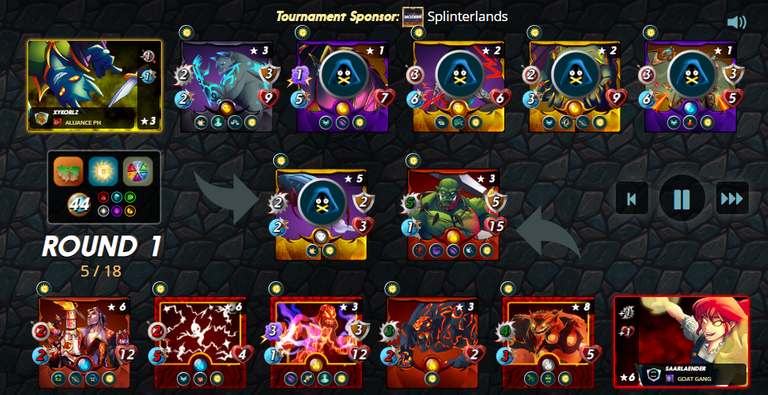 This fight was really intense and dangerous, and the fact that an earthquake is currently occurring under battle conditions makes me fear for the safety of my monster on the battlefield. Despite having holy protection, I chose to employ Crypte Beetle as a tank and Harklaw as a sub-support tank because the monster that does 2 damage to everyone and lacks flying abilities causes earthquakes making me fear of losing the match.
Mid-Game Encounter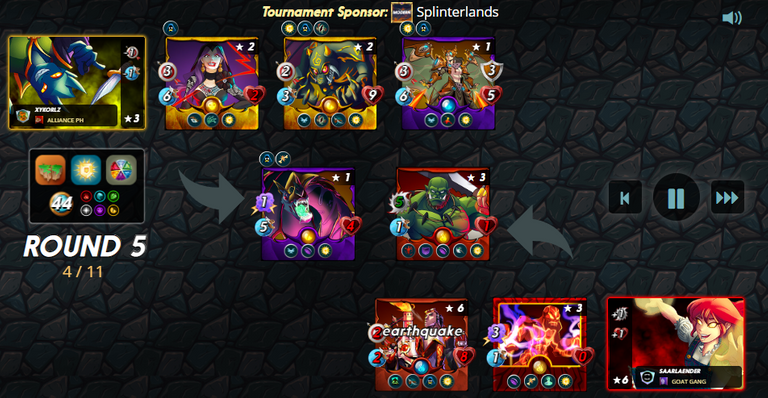 As my opponent has no surviving flying monsters, my Void Dragon is protected in the skies thanks to his high speed and flying proficiency. He can also avoid earthquakes and other projectiles of attack from my enemy monster with low speed and has access to void magic for magic defense.
Game Over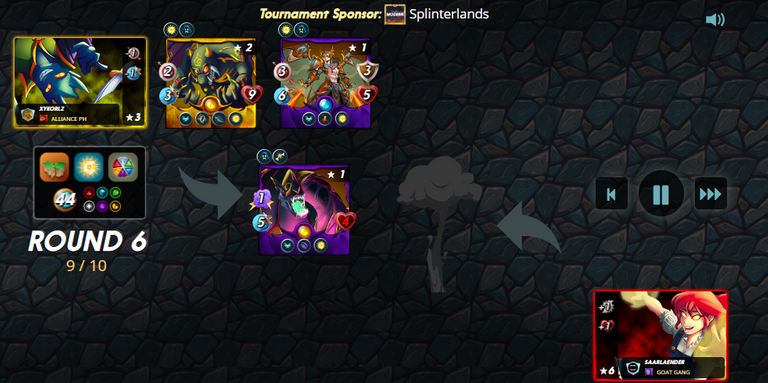 Tinderlock's last stand defense was completely ineffective because, despite increasing his hitpoints, damage, and health, he was still unable to avoid earthquake damage. Meanwhile, I had plenty of cards on the field flying in the sky, and with enough lead time, I would be able to pin Tinderlock down and win this tournament battle challenge.
Congratulations to me ⛏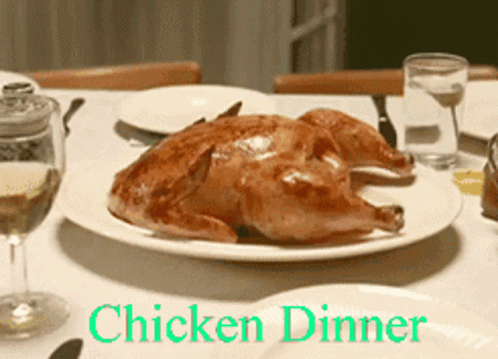 Splinterlands Battle Link ✍️

The Combat Link leads to the battle on the website of the Splinterlands.


Did your strategy work?
My approach is incredibly effective; the strength of Lira the Dark was the key factor in my victory since it allowed me to snare and trap my opponent's better backlines while also utilizing the Runic Skyclaw's strength and soaring monsters that could avoid earthquake damage.
What will you try differently next time?
the new airdrop summoner card Lily, which is unquestionably the finest card this year because to triage and camouflage, is the best tactic I'd want to adopt going beyond into the future. It's still too soon to say, but in my opinion, Lily is a rather decent card, so I should rent him if he's available on the market. If his price is reasonable, I might be able to purchase part of it and benefit from the strength of dragon cards.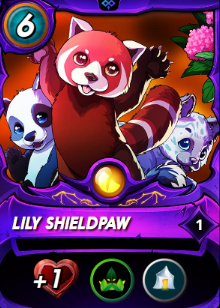 Do you like the Dragons? Why or why not?
I like dragons because they are extremely distinctive in terms of style and strategy, and I can use any element I want to play, which is a pain in the ass for my opponent. Lux Vega is a neutral summoner card that can be used with other elements but never a dragon creature, and it differs from dragon elements in that I can summon any element I wanted to play with. Dragons are the greatest since they are much better in this game and can match my playing style.


Join the game with my referral link: https://splinterlands.com?ref=xykorlz
if you like my content please follow me for more 🤗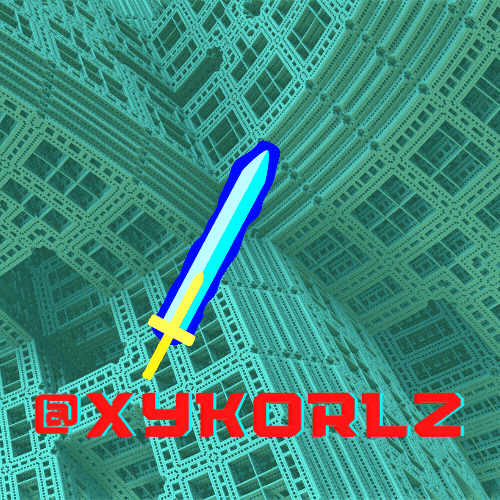 ---
---