The power that can Heal and Taunt!

Welcome back to my Battle challenge blog 😉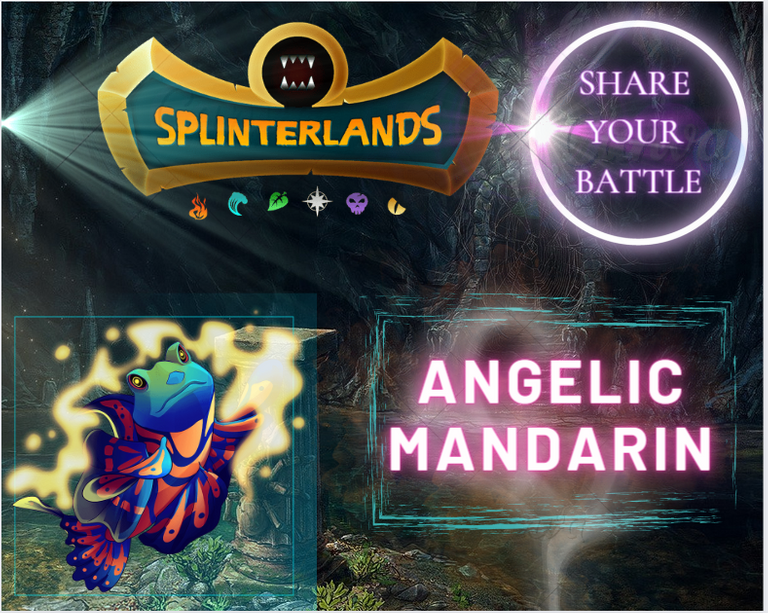 My Thoughts : 🤔
Because my opponent could easily counter my combos and strategy in the first to third battle with ANGELIC MANDARIN, I made the decision to use the dragon element to assist me camouflage my strategies. I then used ANGELIC MANDARIN as one of the most important cards throughout this challenge and won the match.
SPLINTERFEST is nearly approaching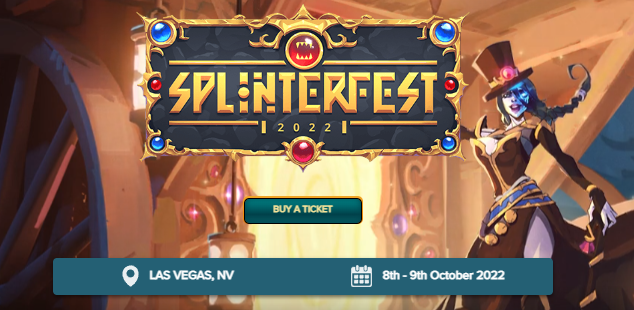 SPS Price Update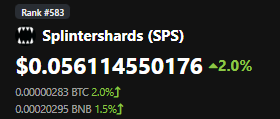 Dark Energy Crystals

Market Price

Grab one so you can use it in your battle and own it as you will be holding more NFT in your possession. Gold Foils Cards are falling in price. With more than $10, you can buy your very own summoner gold cards.

Silver Division League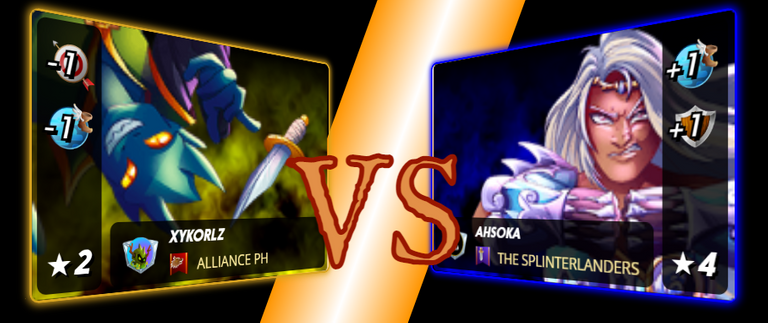 let's get the fight blog started!
---
Great Combos and Techniques, Good Game to you sir with 58 mana cap that's quite hard!

ANGELIC MANDARIN - Card Challenge of the week⭐️
I rented a Normal Foil level 5, ANGELIC MANDARIN card in my hand.

Water and Dragon Element Combined

Water Element

Sharing my battle story fighting with ANGELIC MANDARIN
---
==RULES OF THE GAME==
Stampede: The trample ability can be triggered multiple times. 
Spreading Fury: All monsters have the ability to enrage! 


Mana Cap 58
~~ Elements that are not Active ~~

Earth
Fire

Stampede is the struggle on this challenge!


My winning bonus shares

Win Streak 5%
Focus Cards 10%
Guild 2%

Youtube Video Battle

I produced a film to show the audience how intense it can be when I use ANGELIC MANDARIN in battle.

(Unsupported https://www.youtube.com/watch?v=rmNftyZ2ddE )

Short Film Battle Link : Splinterlands Battle Challenge ANGELIC MANDARIN 💪

I appreciate you taking the time to read my blog; if you found it helpful, kindly hit the YouTube Like and Subscribe buttons. I'm still a newbie there. I genuinely hope you like it and tell others about it.

BATTLE SUMMARY

Round One

This round is challenging because I can see a lot of gold foil on my opponent's decks, which makes me anxious to see. Furthermore, imagine how formidable Kelya would be with armor and speed. Kelya is an extremely difficult summoner to battle with because to its armor and speed, and as well as there is a lot of mana in the rules so he can use adequate monsters to defeat me. I am finding it difficult to find a way around this. Quix the The Devious will slow Kelya down and de-buff physical range attacks, so I assume I can win this fight by using him. I'll also move my ANGELIC MANDARIN to the fourth spot for protection so he won't get killed in the opening round while I hide him to offer sustain and healing.

Round Two

Before addressing what unfolded in round two, let me reiterate that round one was highlighted by no monster succumbing, which is the definition of toughness in all the cards that each of us used in that round. My Wave Brood's ability to sustain and taunt the onslaught allowed it to accomplish its mission, allowing him to absorb the majority of the damage and protect my other cards, especially ANGELIC MANDARIN. It was worthwhile because I managed to deal damage to its side of the cards and eliminate one of its monsters from the field of combat while also dropping this round's battle with my wave brood.

Round Three

In Round 3, my Robo Dragon Knight was defeated by the Deep Lurker. Despite the rage he was experiencing at the time, the damage had already been done, rendering his rage completely pointless. Losing my tank was also an extremely difficult thing to accept because it is a relatively strong tank. However, the combo my adversary used it to defeat me seriously harmed the positioning of my troops.

Round Four

My opponent continued to attack me as the fight went on, but I was able to retaliate and kill its supply runner while my Carnage Titan was unable to sustain itself and died immediately. My monster cards are being damaged by its creature in an accurate and precise fashion, and I can't even dodge it.

Round Five

As the fight goes on, I was astounded to see my Chaos Dragon unleash its wrath and take out two cards in a single strike! Deep Lurker and Nerrissa Tridawn were both slaughtered in one strike, leaving just Djinn Oshannus to contest in the current match.

Round Six

Djinn Oshannus is robust with 8 hit points, 2 magic damage attacks plus the fury, and 8 speed. He is also quite swift, which makes me nervous and bothersome. as the battle continues.

Round Seven

What a legendary card is this Djinn Oshannus! In this round he managed to avoid my Dragon Jumper attack and sustain the damage from my ANGELIC MANDARIN and Chaos Dragon.

Round Eight

As the battle came to a close, I was able to defeat my opponent because he he can not easily avoided my assault forever. Because of my sustain capability and the three cards I had in my deck, I was able to win this round and complete this week's challenge. Good Game!

==Quick Battle Link==

Battle link





The Combat Link that leads to the actual battle on the website of the Splinterlands.


Did your strategy work? What will you try differently next time? Do you like the ANGELIC MANDARIN? Why or why not?

1ST Question

My approach was successful because I was able to withstand the damage caused by my opponent and its my Wave Brood withstand it all. This was made possible by the ANGELIC MANDARIN's triage skills, which had a substantial impact on the outcome of the game. My victory has the great result because of healing.

2ND Question

For instance, Ill attempt a water element with magic burst.
Since Storm Alric is one of my favorite cards in the Wild Format, I commonly incorporate that summoner in conjunction with range attack and ANGELIC MANDARIN Triage Skills. Maintaining the tank will give me confidence in my ability to prevail in such difficult encounters in ranking games.

3RD Question

I really like this ANGELIC MANDARIN because of the triage skill he possessed at a higher level, but if I use it in a low level situation, I fear that I won't be able to support my big boys tank in the front line because I won't have the healing skill to do so. Therefore, it would be better to use this card at a higher level so that I could use triage skill and enjoy fighting my opponents. This is my opinion on this card.


Join the game with my referral link: https://splinterlands.com?ref=xykorlz
if you like my content please follow me for more 🤗





---
---