Together, we fight and strive for success.
Social Media Challenge Blog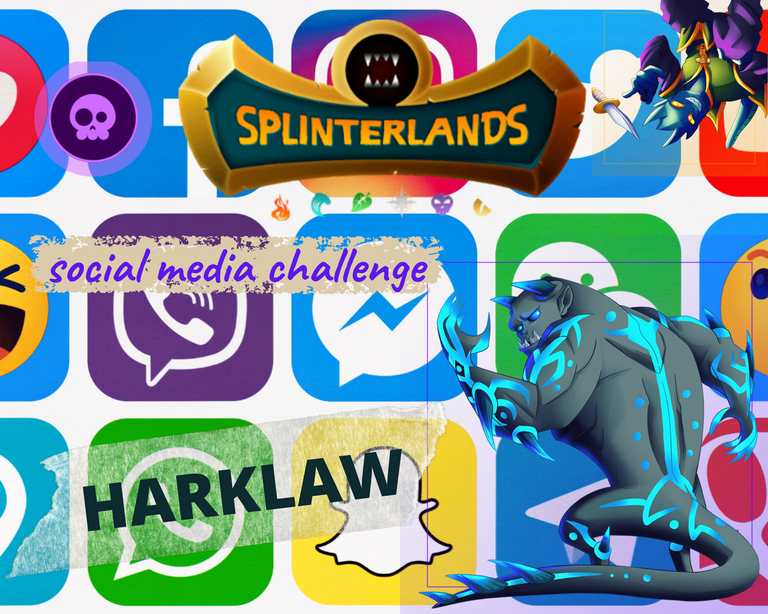 There are numerous new updates to the game, and it appears that everyone enjoys engaging in combat, particularly in tournaments and in the game's modern and wild format. I make an effort to purchase additional Gold Foil Cards for the Guild Brawl and other Tournaments. Collection Power is still necessary because there are requirements that must be met in order for you to be able to participate in tournaments.

My Chaos Legion Opening Pack of the Week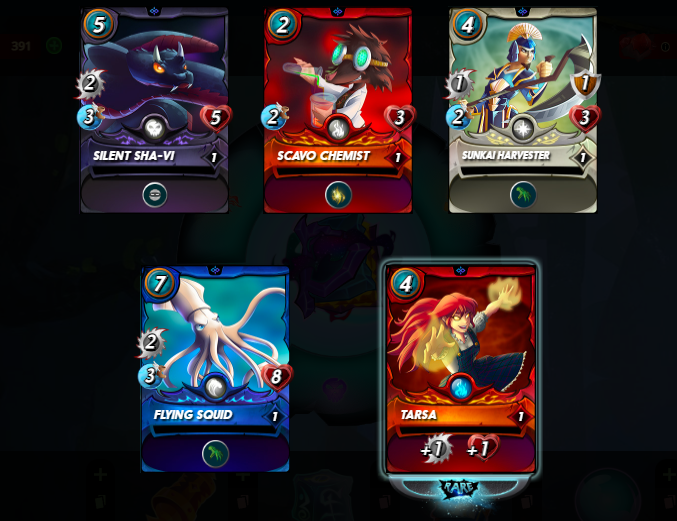 i got lucky to get a normal foil Tarsa, i am more collecting summoner cards so i can level them up and compete with high ranks. I thank @tradergl3n giving me this package. I love it, SplinterlandsTV's live Twitch streaming, and the entire staff that works on it.

Summary Cost
1 pack value
List: $1.49
Market: $1.49

My Favorite Battle in This Week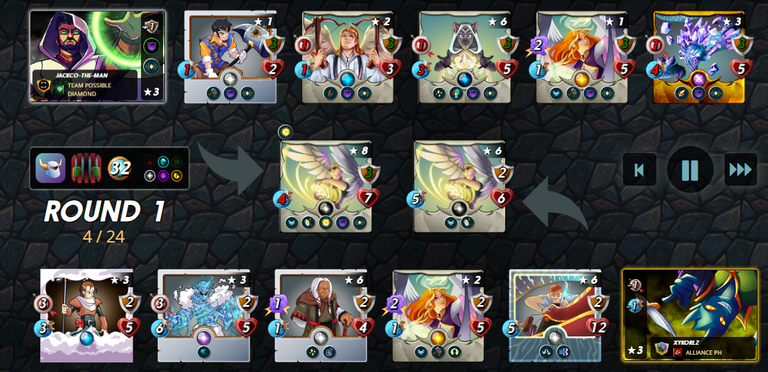 here's the link of my match : Life Cards Battle
The battle was extremely intense. I used my all-powerful dragon Quix the Devious to reduce the damage dealt by his ranged attackers. The summoner was a legendary, and he had access to one of the new, powerful airdop cards, the Grandmaster Rathe. He used this card to support his level 8 tank, Pelacor Conjurer, while I only had a level 6 tank. He also had armor smith, which repaired armor. I otherwise only had warrior of peace, which reduces which made my opponents' attacks weaker so that I could support my pelacor conjurer in every match. This was a perfect combo for me because it started with me being able to support my outstanding tank and ended with me having a smooth sailing combo without interruption and no one dying throughout the entire battle fight.

My Tournament Battle to Win with SPS

16 sps total gained in the tournaments
I am delighted with my engagements especially though I only received a total of 16 sps in the tournament since I had to reserve some of my Dark Energy Crystals for my priority cards' battles in the ranked matches, which use a Wild Format. I can buy new cards with this SPS or stake for extra staking incentives. It appears that I am more interested in SPS tournaments nowadays.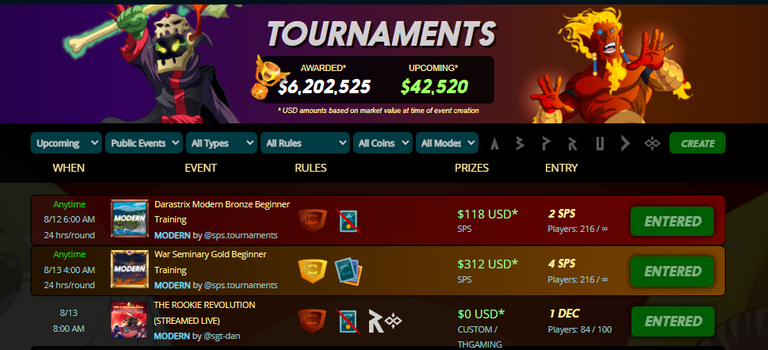 I still have 3 tournaments left to compete in, so I'll need to wait a little while longer for my Energy Capture Rate to regenerate and start renting later to make the most of the 2 day rentals on the peakmonster website. This will be less of a hassle for me, and it will also be relatively quick, speedier, and more efficient for you to get your rental cards.

Visit Peakmonster's website to discover more about the finest and simplest way to rent your cards in the long term.
here's the link of the website : Peakmonsters

SBT/THGAMING Modern Event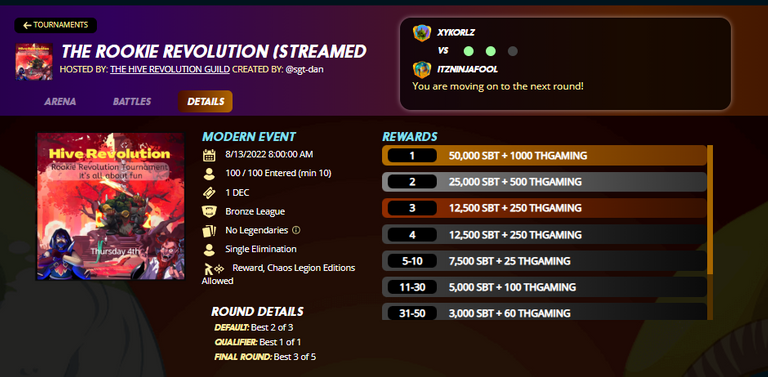 Good Game sir!

it was a great fight! GG sir! @itzninjafool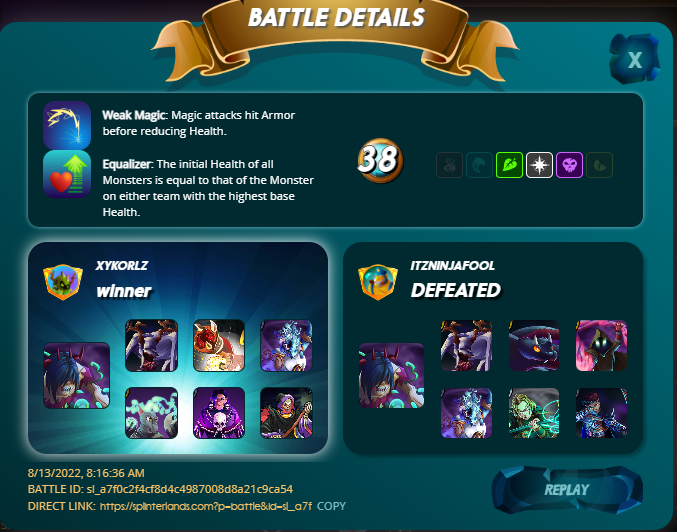 Chaos Legion Pack Updates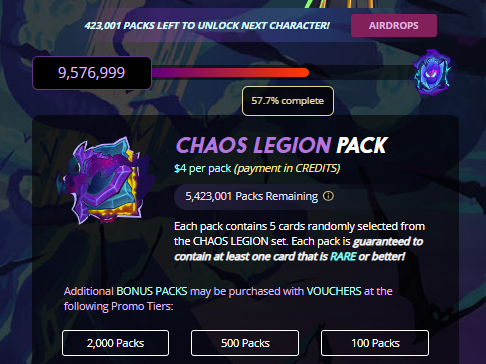 We already in a half a million packs that being sold in the market chaos legion packs in the in-game market, which indicates that demand is gradually steadily increasing. Once we reach a million packs, we will look forward to the 10th airdrop cards that look exciting to use in battle, as the fire elementals are getting boosted once more thanks to a legendary summoner named Conqueror Jacek.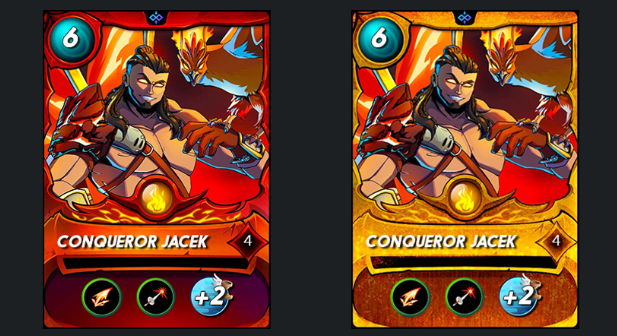 In the ranked and tournament battles, we will watch how this legendary summoner will be used.

My Splinterlands Youtube Battle and Rewards Compilation
(Unsupported https://youtu.be/zLBGsbU8p4g )
I made a summary of my noteworthy accomplishments, including my weekly battle victories, daily chest opening prizes, and my capacity to stay in the gold division in order to maximize my benefits and rent out 2 days at a reasonable price. You can see the results of my week's worth of labor there; due to my personal effort, I was able to earn extra incentives that support my gaming activities on a daily basis. I received a free legion pack as a prize and the legendary monster card Harklaw; however, I was mistaken in thinking that it was gold. I will have to continue working hard till I receive my legendary gold foil card someday.
I also got a Legendary Card Harklaw!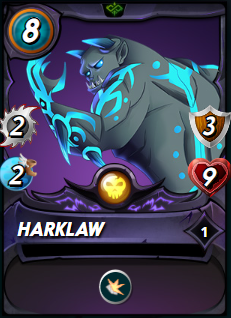 ~~ SplinterlandsTV ~~
Clip of the week
https://clips.twitch.tv/TubularSaltyStapleKeepo-rwLf-XBwqFTVmIpw
I got up early to check my account and watch Splinterlands TV before going to work. I was so fortunate to get picked by nightbot and receive one chaos legion pack during the live steam, as a result of which I received a good cards and a summoner Tarsa that I desperately needed to level up my summoner. I want to express my sincere gratitude and say thank you from the bottom of my heart.
I appreciate the fantastic stream :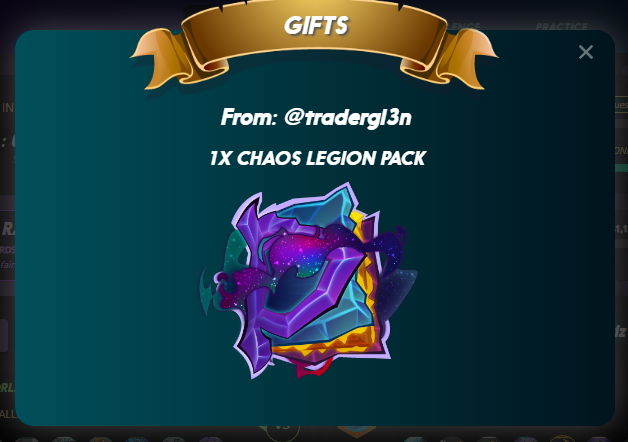 Join the game with my referral link: https://splinterlands.com?ref=xykorlz
if you like my content please follow me for more 🤗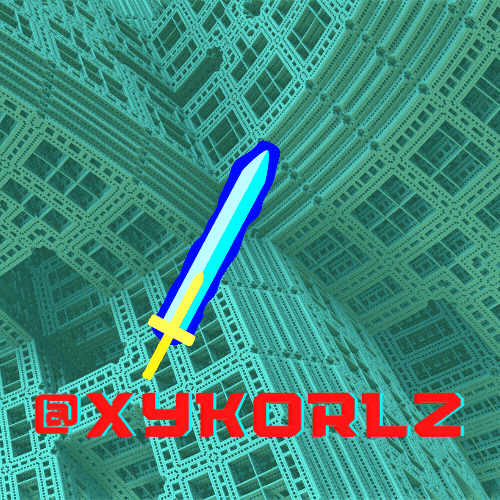 ---
---