SPLINTERLANDS DAILY FOCUS REWARDS | ONE MORE GLADIUS PACK OPENING FROM FOCUS REWARD MERITS | 08/04/2022

Greetings, dear friends of Hive Blockchain! I hope you all are doing well and feeling healthy. I am also good and enjoying my life. It's Thursday 4th day of August 2022 here in Pakistan. I am again here to share my daily focus rewards of the Splinterlands game with you people and also want to share the result of one gladius pack opening that I made from the focus reward merits. Today I wake up early and I was free so I opened my laptop to play some battles and make some rewards of loot chests. I made a total of 4 focus rewards at the end of my focus. I claimed it and got 561 merits in one loot chest which is a high merit rewards in the gold league rewards. I got the Exploits focus for tomorrow but I didn't like those abilities so I changed it and the new focus was given in the Defend. In the defend focus I have to use shield, repair ability monsters in my battles to get more RP points. Currently, I am still playing in the Gold 1 league and I was rewarded with 4 loot chests in which I got 2 cards, 11 potions, and 561 merits.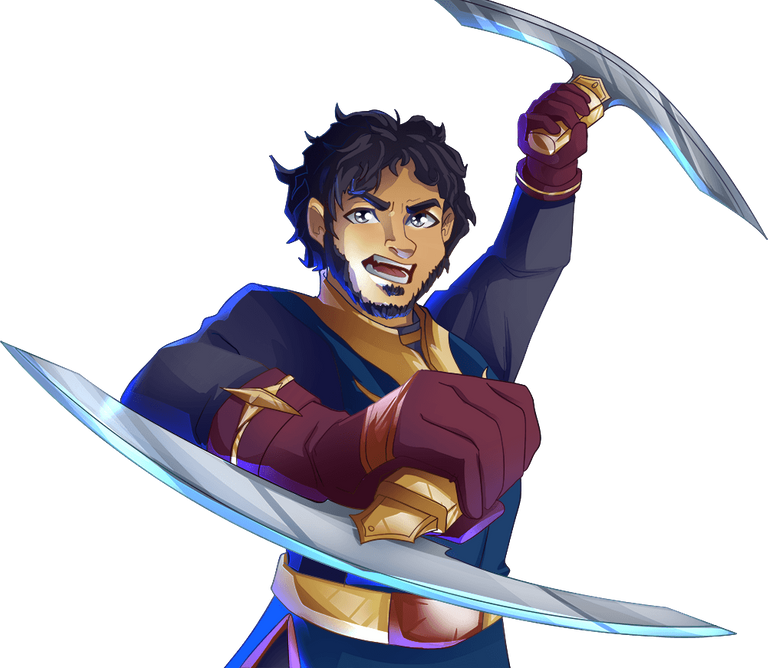 Claimed Quest Rewards: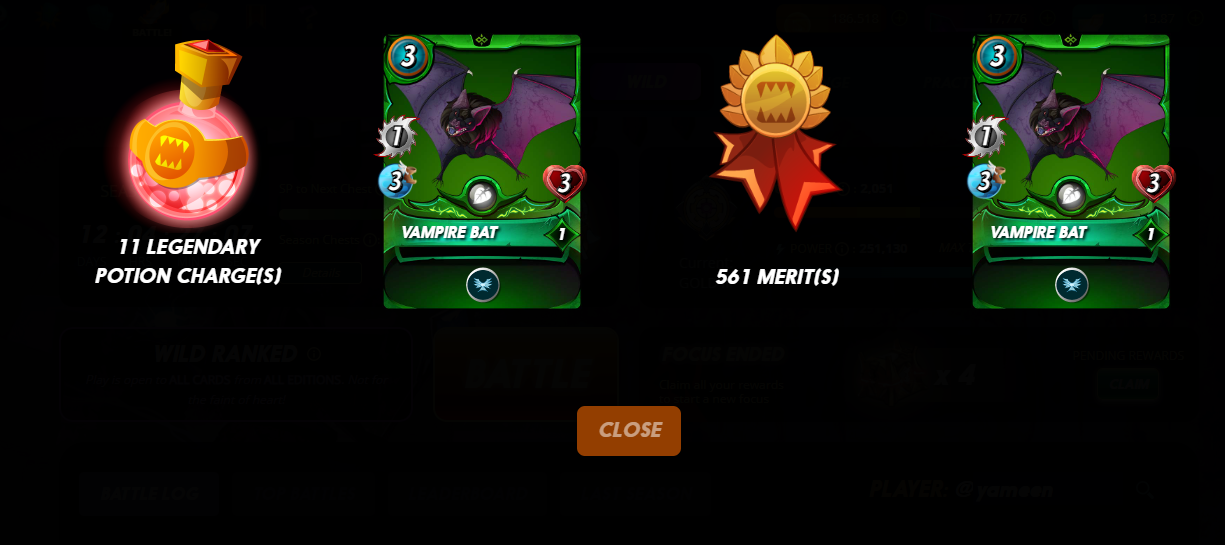 Bought One Gladius Pack:
From the previous week the merits has been added to the reward chests. Today I got 561 merits from my focus rewards which added to my inventory and when I checked my inventory I was having a total of 2040 merits. The cost of 1 gladius pack is 2000 merits so I bought one gladius pack on 2k merits.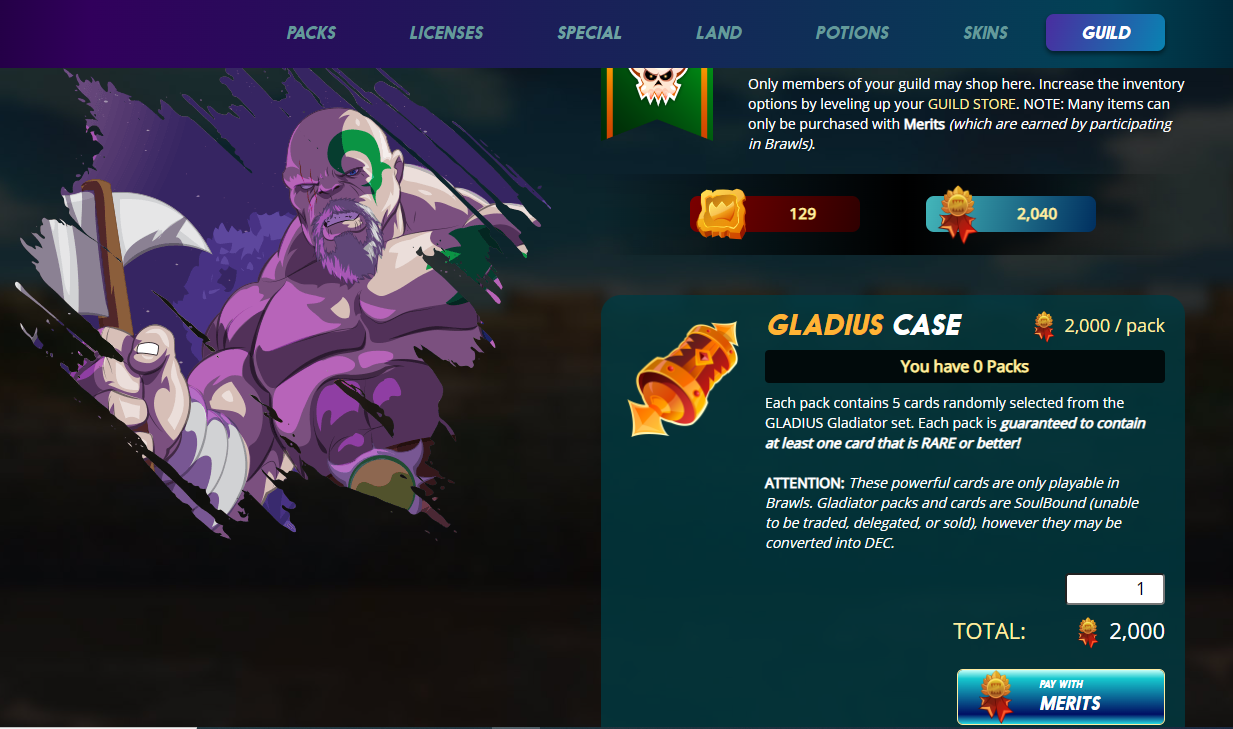 GLADIUS PACK OPENING:
I opened it right after buying and the result of which you can see in the below screenshot. I got the old cards and all these cards are already have in my inventory. I got one rare card and four common cards in this gladius pack.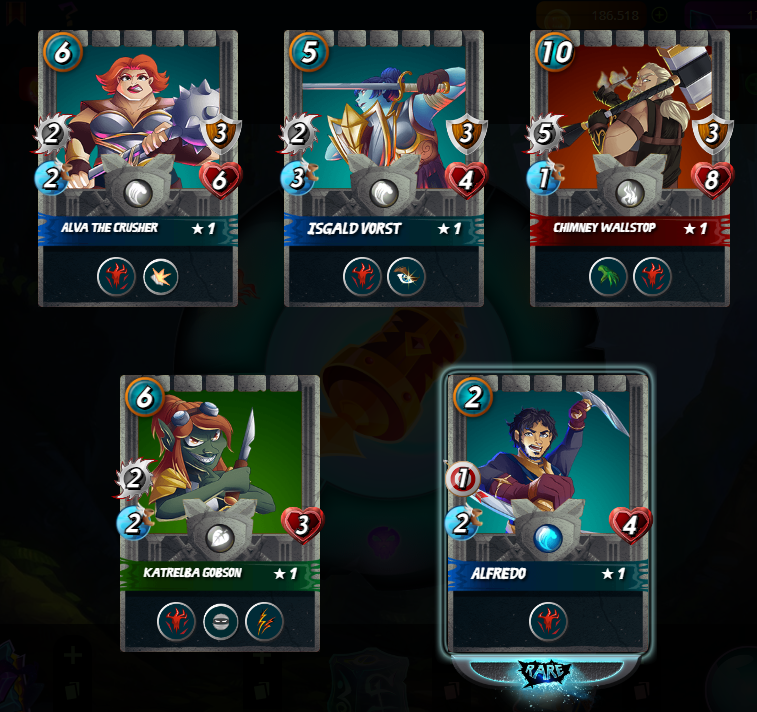 My Current League and Rating:
In the below screenshot you can see there are still 12 days and 3 hours remaining in this season. My pending season end rewards increased to 2. I got the Exploit focus for tomorrow but I changed it and the new focus was given of Defend that I am currently playing. My current league is still Gold 3 and today I reached a 2063 rating.



This is all about today, Thanks for visiting my blog.

JOIN SPLINTERLANDS
If you are new to Splinterlands and want to join, you are welcome, you can join from the below link.
https://splinterlands.com?ref=yameen

If you are a newbie and want to ask something, you are welcome I am always available 🤚 to help you.
All images used in this post are downloaded from the Splinterland official website.
Thanks in advance If you like my post and show some support.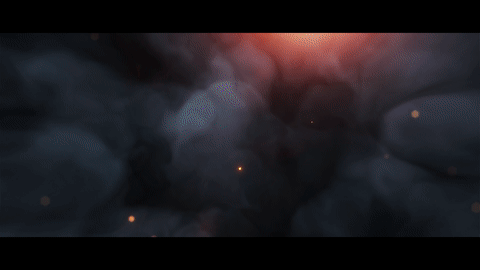 ---
---