Octavia Shadowmeld - Splinterlands Art Contest Week 230

Greetings my dear Hive community!!!
Good evening my dear Hivers and fans of #Splinterlands, I hope you are very well... I am currently having many problems with my Internet so that is why I am offline. 😤🤬😤
But here I am doing the impossible to be able to have a bit of Internet and be able to participate in the weekly #Splinterlands contest. 🫣💪🏻
I wanted to make a monster, something beast-like to change the theme that I always make female characters, so I was looking for the next gem, surprise when I saw this character and read the description... I fell in love, one story so beautiful but tragic, melancholic, Damn! that this girl has suffered a lot. So here is my selection. 😱😱😱
BTW, the description of this character is below in case you've never seen it... I don't know if I'm the only one but I love reading the descriptions of the cards so I can get inspiration when making my version of the card I've chosen this week. 🤭🤫🤐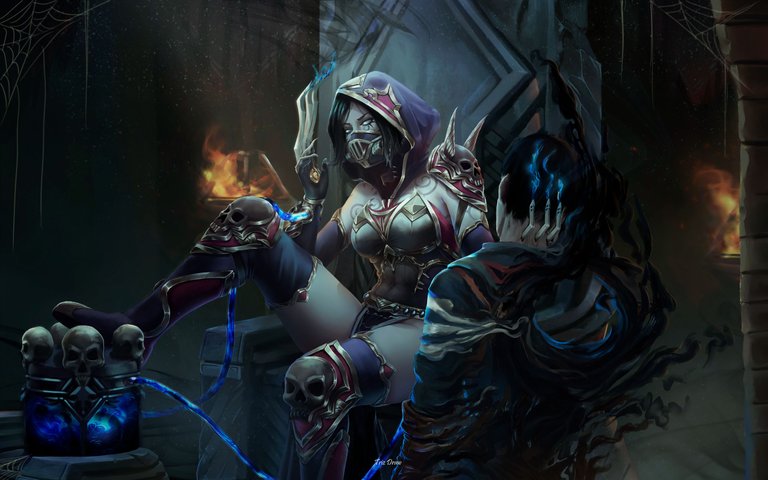 Apart from its story, I loved that she is my favorite Splinter, that is to say death... And I hadn't done anything of this Splinter for a long time. So, I had the card that I was going to make, enough inspiration. Well, let's get to work!!! 🤯🤓
The first thing that caught my attention when reading is that the tank on his back has a kind of liquid called "nocturnal" which is created from the "nectar of moon orchids" when exposed to air, said liquid becomes in some kind of cursed gas... So I thought, well... she's cold, evil, she has no feelings thanks to everything she went through as a child, murderer and also the splinter of death. So, I made her sit on the old throne of her father watching Kahn's medallion while she is killing one of her enemies without giving it any importance since all her attention is always on said medallion.
---
---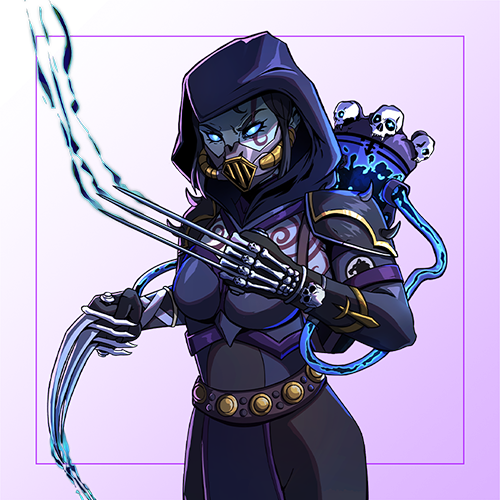 OCTAVIA SHADOWMELD
😱😱😱
The dark fortress of Azul had been home to the Shadowmeld family for centuries. Octavia was only nine years old when her mother and father celebrated the birth of her sister. The celebrations lasted for an entire week. They invited the local townsfolk and villagers to generous banquets, colorful festivals, and extravagant displays of fireworks. It was the final night of festivities when the attack came. Dark assassins moved through the revelers, cloaked in gray and carrying the touch of death. The personal guard were the first to fall, causing widespread panic and disorder as people fled for their lives. Octavia raced to find her parents, but when she came upon them in the great hall, there was only death. Her parents were slumped on their tall thrones. The steps below them were a river of crimson. A long howl echoed along the corridors, urging her on. She raced from the gruesome banquet, grabbing a knife as she went. If she could save her baby sister, then all was not lost.
Bursting into the nursery, she was met with a scene pulled from her most ghastly of nightmares. The broken bodies of guards and assassins littered the floor. Some had died through swordplay. Others had been mauled almost beyond recognition, limbs torn from bodies or hanging by thin sinews of flesh and muscle. The family's wolfhound, Kahn, stood over the upturned crib, blood dripping from his maw. Beneath him, Octavia could see the spilled blankets, partially covering the still form of her sister.
"What have you done, Kahn?" she stumbled forward, gripping the knife."
The wolfhound turned up its lip, bloody drool trickling onto the white bedding. Octavia felt a flash of rage and ran at him. He didn't move. He just stood there as she stabbed the knife into his neck, over and over again. When he eventually fell, Octavia crumpled beside the form of her sister, tears coming unbidden to her eyes. How could this have happened? Why did the loyal Kahn turn against them? The questions ate at her mind. And then the smothered cries of her sister reached her, small legs desperately trying to kick the blankets from her body.
Octavia flung the bedding aside and scooped her baby sister into her arms. Happiness threatened to overwhelm her before the realization of what she'd done dashed it all to tiny pieces. Kahn had been protecting her sister. He'd killed their foes, torn them apart so they couldn't hurt her, and Octavia had slain him for it. The guilt made her choke, and she fell against his still body, breathed in the bloody scent of his gray fur, and sobbed uncontrollably.
Since that day, Octavia has never smiled, and on the anniversary of that fateful night, she heats the medallion from Kahn's collar until it is red hot before burning its mark onto the skin of her forearms, feeding a vengeful death magic that resides deep within her soul. Many have whispered of this practice but never within earshot of the deadly Octavia. She has her own reason to wear the scars she bears, the mark of cruelty, a memory of the night she slayed her sister's faithful protector. The night she became a killer.
---

Some images of the process
---
Step 1️⃣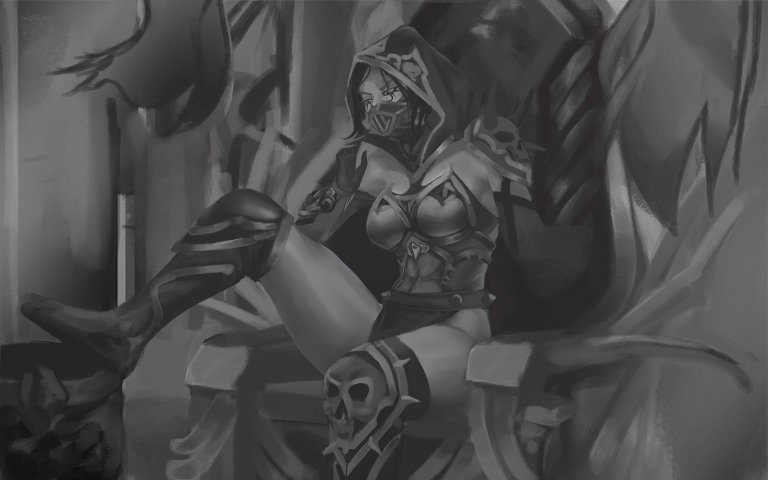 Again we use the same clay😂, I gave shape to a stain because I had the idea of how the character was going, in the video you can see how it all started, at the beginning there was not the other character because I did it last, so in this process until almost the end you will see only Octavia.
I wanted a little carefree position, but at the same time she was seeing the wolf medallion, it seems to me that in the story is one of the key points of the reason for this character. well and everything else. read the story if you haven't done it hahaha.🤭🤭🤭
-.-
Step 2️⃣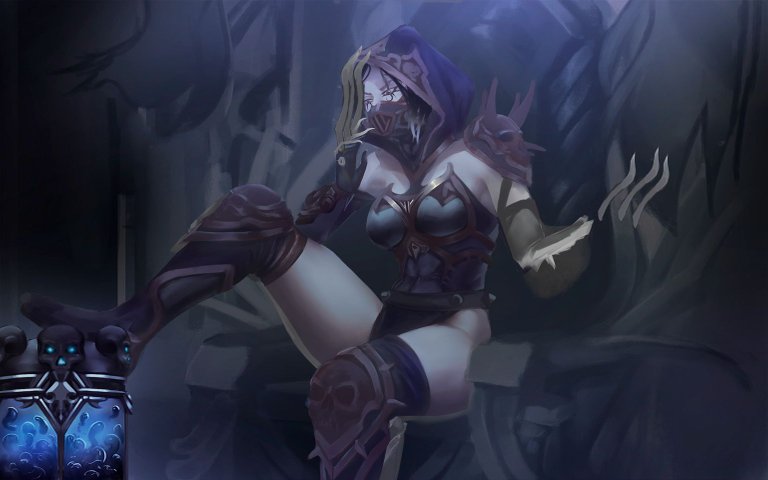 After I had the previous step, something decent but not detailed, I went to add some color, nothing so extravagant but it gave me an idea of how it looked. Actually, I didn't worry about the girl's left hand, since it was going to be covered by the other character so I didn't make it complete, although at some point I did complete it a little bit, Let's continue.... 😋👏🏻
-.-
Step 3️⃣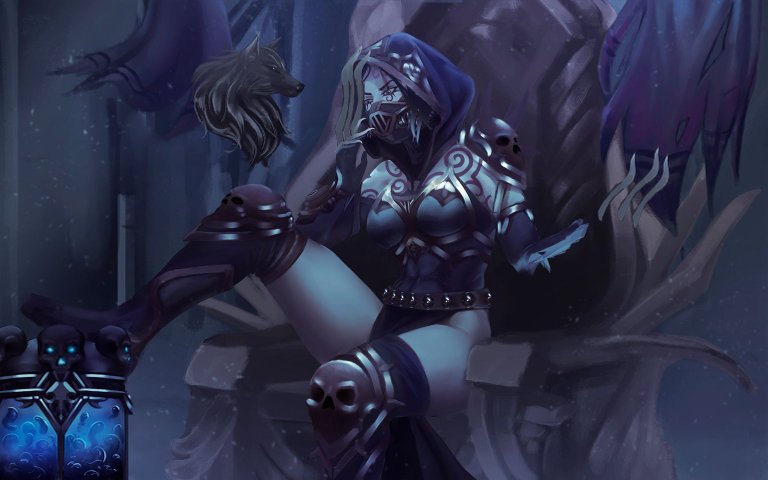 At this point you can see a little better, not so much just a little more defined the character, the skin and so on. I made some changes in the body some limbs were a bit messed up but well there are always changes that's normal 🙃😅. The small one above was the wolf I made for the medallion, wolves are not my specialty but this one looks cute lol, although in the end it will be 1% in ralation to the original size. Also at this point I started to change everything, why? because I had mixed feelings about the armor. 🫲🏻😋🫱🏻
-.-
Step 4️⃣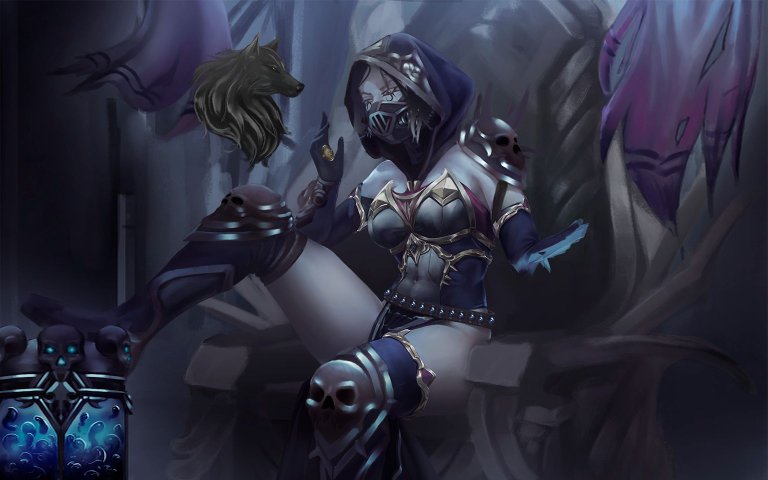 Now you understand what I meant I guess. I don't know, it seemed like it was too simple, although I liked the color that the armor had before, I wanted to add a little more detail to it, which took some time but I liked it better.
-.-
Step 5️⃣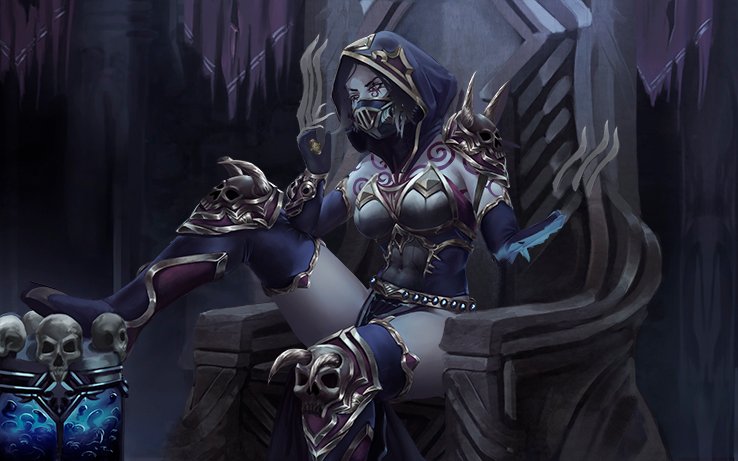 In this step I had most of the details ready, although the horns in the end I didn't want to leave them, only the ones on the shoulder. I don't know, the others were a little weird, so with two I was satisfied, I changed the throne a little, to a little more details in that and for now it was going well.👌🏻
-.-
Step 6️⃣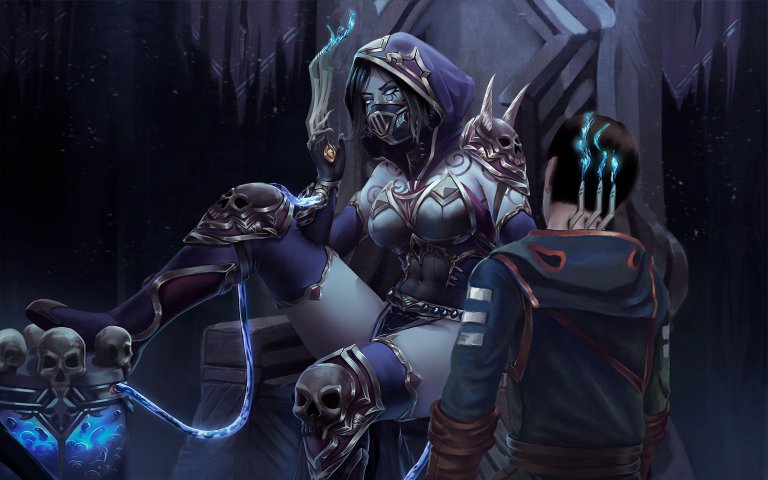 Some important changes like the arm, the leg, some corrections and so on... Finally I made the other character appear which I did anyway to destroy him lol, but well it was a base with a purpose, he was going to die anyway 😱, so nothing so detailed.
-.-
Step 7️⃣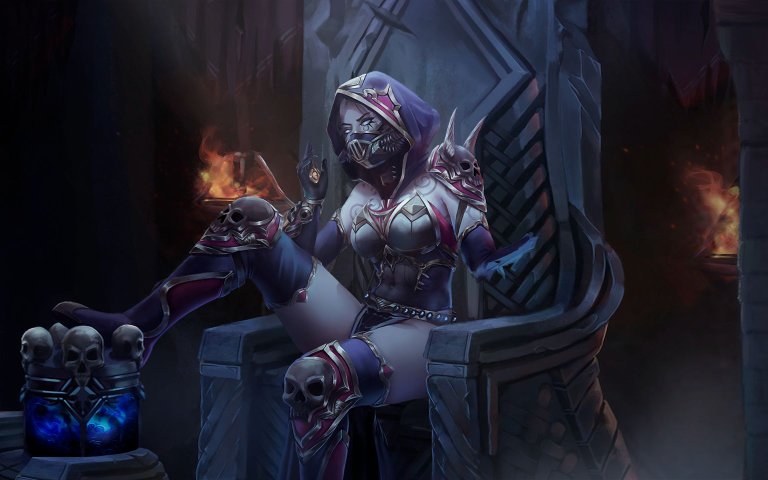 When it was almost finished I made some more changes, so I readjusted the size of everything, also that helped me to have the girl a little smaller and not so giant in the whole canvas, to tell the truth I almost don't work this kind of measures, practically not so it's a little out of my comfort zone for me, I did some little things in the background, the throne wanted more but it was almost ready.
-.-
---
---
Final result 😘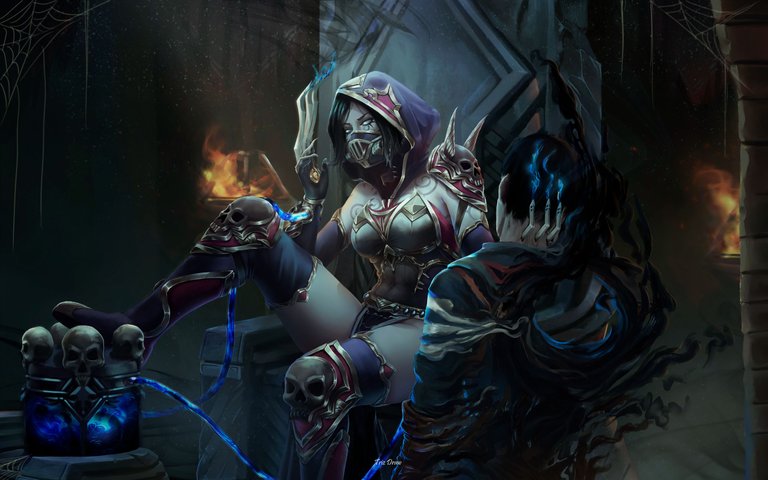 At the end I finished the boy to whom I added an effect like he was dispersing or destroying himself thanks to the poisonous gas. No, he won't be alive anymore lol, some color adjustments, a few more details and that's all.
I hope you liked it my dear friends and it's already past 3:30 AM so it's time to go 💤😴😴😴
---
.-.-.-.-.-.-.-.-.-.-.-.-.-.-.-.-.-.-.-.-.-.-.-.-.-.-.-.-.-.-.-.-.-.-.-.-.-.
.-.-.-.-.-.-.-.-.-.-.-.-.-.-.-.-.-.-.-.-.-.-.-.-.-.-.-.-.-.-.-.
.-.-.-.-.-.-.-.-.-.-.-.-.-.-.-.-.-.-.-.-.-.-.-.-.-.-.-.-.
.-.-.-.-.-.-.-.-.-.-.-.-.-.-.-.-.-.-.-.-.-.
.-.-.-.-.-.-.-.-.-.-.-.-.-.-.
These are the last drawings 👉🏼😘👈🏼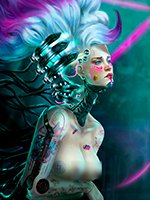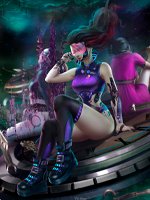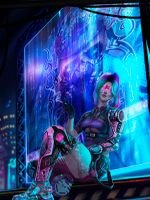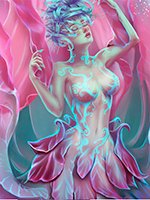 ---

What did you think of all this?
I would love to know your opinion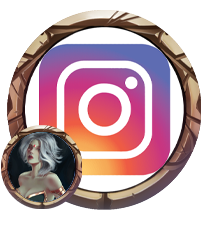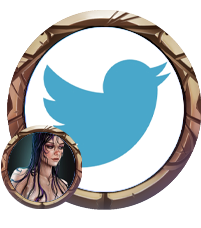 Ohhh BTW
I thanks for reading this
Follow me if you want
🤗🥰😉😘😘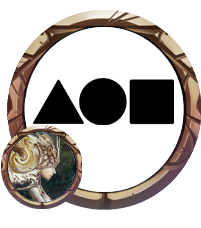 See you soon Hive!

🤭🤐🥹😍😍😍💖💖💖😋🤭🤣🤫🍾✨🥹🖨️😍🫣😍🥰
---
---