3 Gladius-Rollen und 5 Chaos-Packs geöffnet (DEU/ENG)
Nach dem letzten erfolgreichem Brawl mit den Legendary Unicorns hatte ich genügend Merits zusammen um mir 6 Gladius-Packs im Guild-Shop zu kaufen.
Für das Öffnen habe ich auf Bloodstones verzichtet da mir diese in der Vergangenheit auch nicht den gewünschten Erfolge gebracht haben.
After the last successful Brawl with the Legendary Unicorns I had enough Merits together to buy 6 Gladius Packs in the Guild Shop.

I didn't buy any Bloodstones for the opening because they didn't bring me the desired success in the past.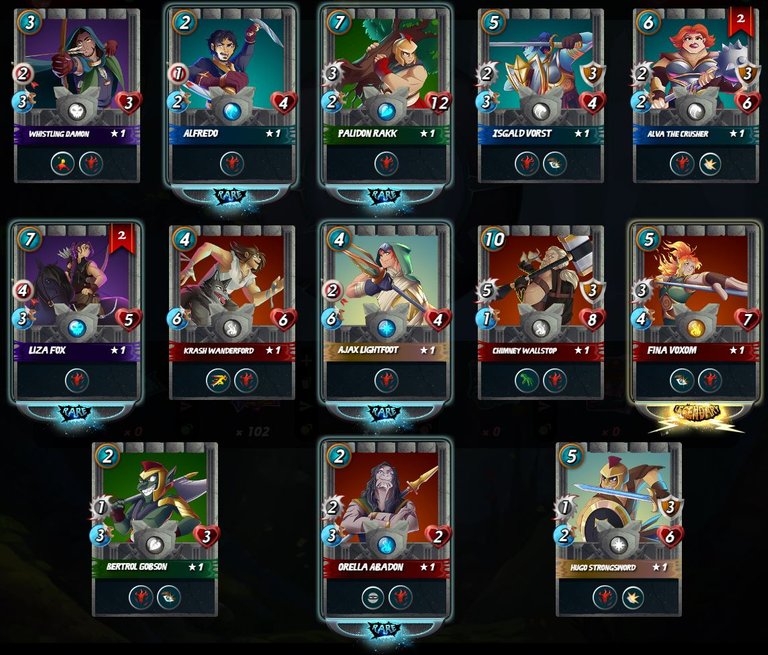 Die Ausbeute finde ich gar nicht schlecht. Neben 5 seltenen Karten habe ich auch eine Legendäre Karte bekommen. Die "Fina Voxom" war eine von zwei Karten die mir bei den "Gladiatoren" noch fehlen. Nun ist mein Deck beinahe Vollständig. Nur die "Jini Guise" fehlt mir jetzt noch.
I think the yield is not bad at all. Besides 5 rare cards I also got a legendary card. The "Fina Voxom" was one of two cards that I am still missing in the "Gladiators". Now my deck is almost complete. Only the "Jini Guise" is still missing.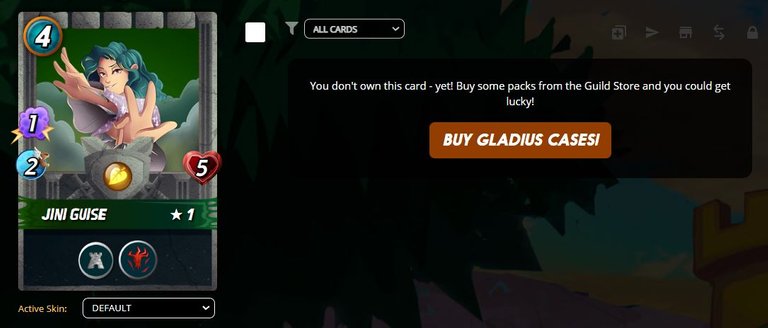 Da voraussichtlich die Gladiatoren demnächst auch in Rank-Battles gespielt werden können ist das schon ein großer Vorteil. Dazu habe ich viele der Karten schon auf einem besseren Level. Ich bin gespannt, was @splinterlands uns da demnächst serviert.
Since the gladiators will probably soon be able to be played in rank battles, that's a big advantage. In addition, I have many of the cards already at a better level. I am curious what @splinterlands will serve us soon.


Da ich im letzten Weihnachtsverkauf auch noch einige Chaos-Packs gekauft habe, Öffne ich diese jetzt auch Stück für Stück um mein Deck weiter auszubauen. Heute habe ich mal 5 Packs geöffnet. Potions hierfür habe ich genug. Seit dem die in den Kisten zu finden sind, kommen die einem ja bald zu den Ohren hinaus.
In the last Christmas sale I bought some Chaos Packs and I open them now piece by piece to expand my deck further. Today I have opened 5 packs. Potions for this I have enough.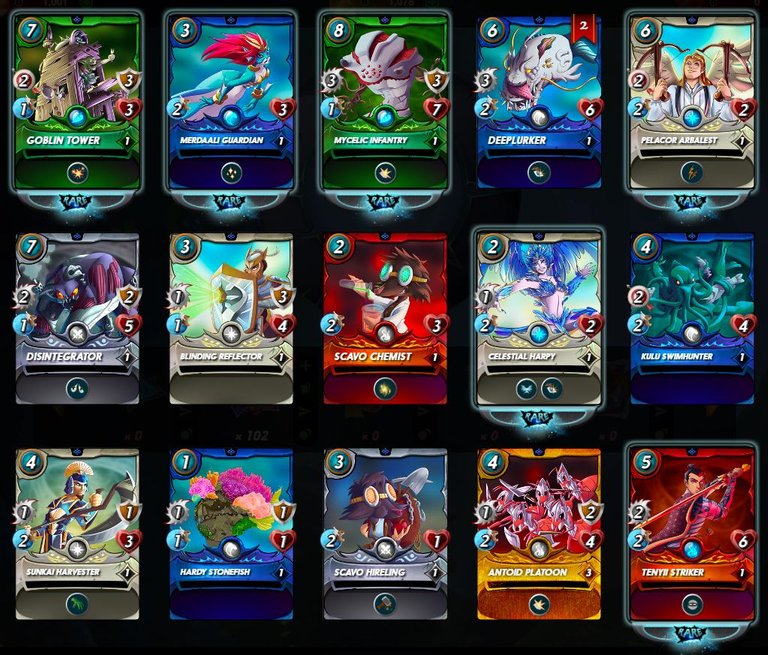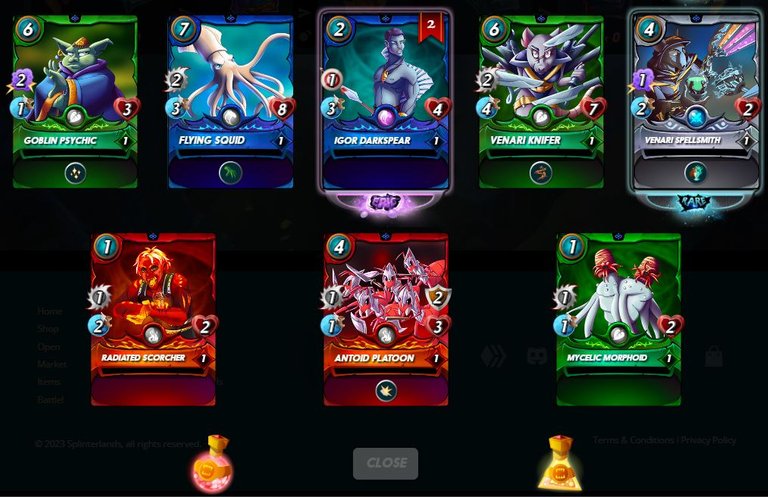 Das hätte besser sein können. Leider keine Legendäre Karte, kein Summoner und nur eine goldene Common-Karte. Das Glück beim Öffnen von Chaos-Packs wird hier hoffentlich auch mich einmal treffen.
This could have been better. Unfortunately no Legendary card, no Summoner and only one golden Common card. The luck of opening chaos-packs will hopefully hit me here one day.
---
Aber in den nächsten Tagen werde ich sicherlich noch ein paar weitere Packs öffnen und irgendwann klingelts dann auch hoffentlich wieder.
But in the next few days I will certainly open a few more packs and eventually there will be another big hit.
---
Bis dahin wünsche ich euch viel Spaß beim Spielen von Splinterlands, hier auf Hive und auch im Real-Life.
Until then, have fun playing Splinterlands, here on Hive and also in real-life.
---
---