SHARE YOUR BATTLE Weekly Challenge! DRAGONS! Personal appeal in the post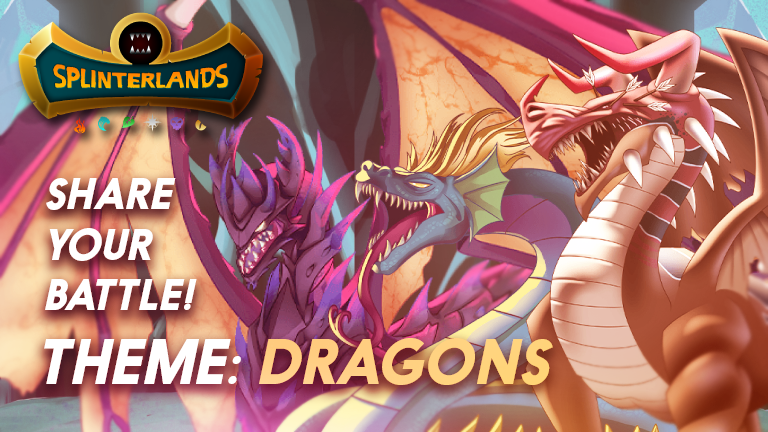 So i want to start the post with personal appeal.BDvoter devote my last post and ruined my reputation, if you can upvote me i will much appreciate it.
NOW!
DRAGONS!
What can i say about them that's bad.Nothing!
As i say it in every post for dragons that i have, i love them!
Way before splinterlands i was obsessed by them!
But now about the game.
I love the art, i love all the legendary dragons. Sadly i do not own them all. But i'm trying to collect as much as possible in this bear market.
Definitely the top three dragons that i use and i like are
Desert Dragon
Void Dragon
and
Chaos Dragon
for fun i like to rent black dragon, diamond dragon and robo-dragon knight but only when the price is right.
So until 2-3 months ago i played desert and void much much more than chaos dragon.
But now the things are changed.
Maybe because of the strategy that i change and see that it fit more in my battles.
Here is the BATTLE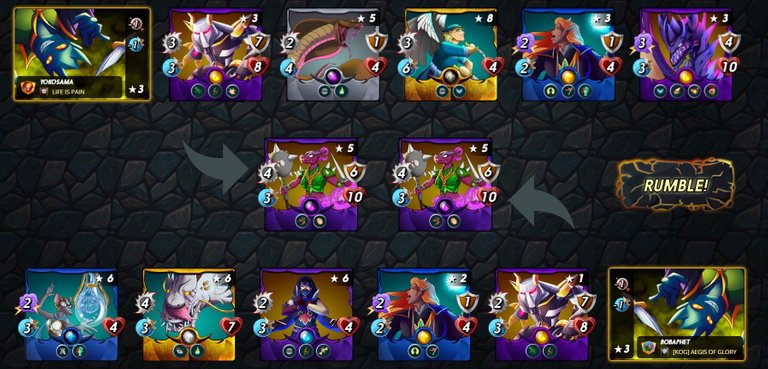 See how the Chaos Dragon made the difference between the 2 teams.

The second picture is just so you can see that the first attack is at 18/40.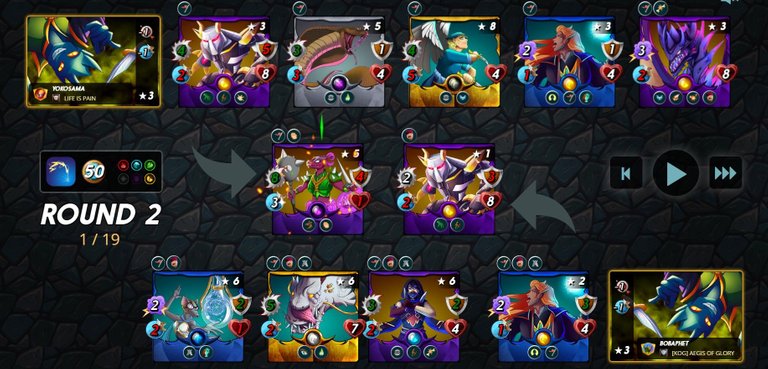 His tank died but i wasn't 100% certain that i will win it.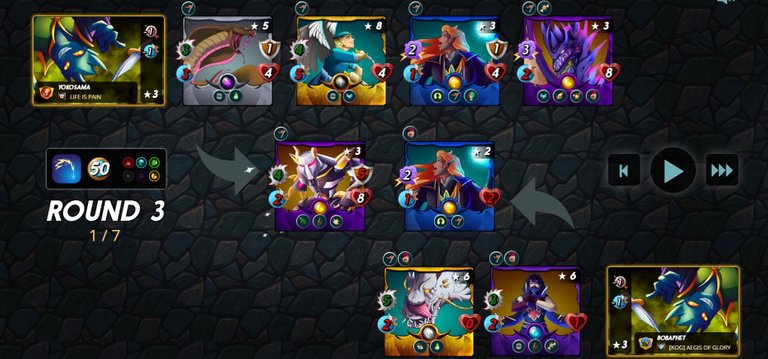 At the beggining of round 3 it was already obvious that i will win it.
And the star of this post - Chaos Dragon stood tall till the end.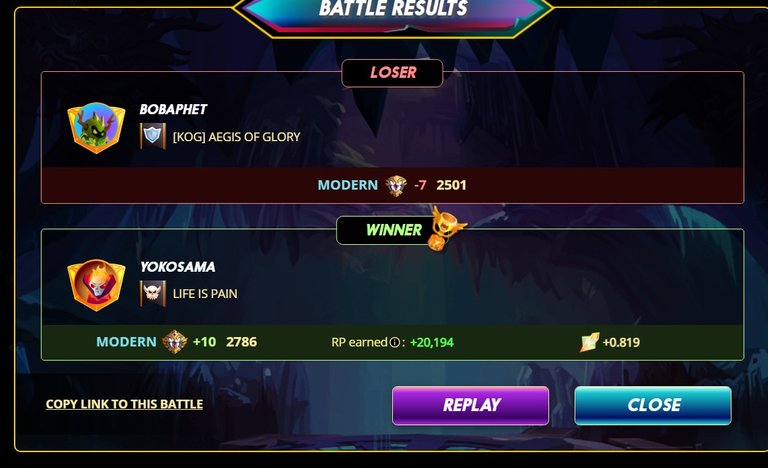 And as always i want to put the best screen in the game(when your name is green).
Overall Dragons are very strong and fun to play , sadly most of them are more expensive. But at this bear market you can easily grab a BCX or two.
I have the feeling that it will go even deeper but i hope we can survive and have fun with this game for years to come.
Best Regards,
Yokosama!
---
---