Barn on a grassy hill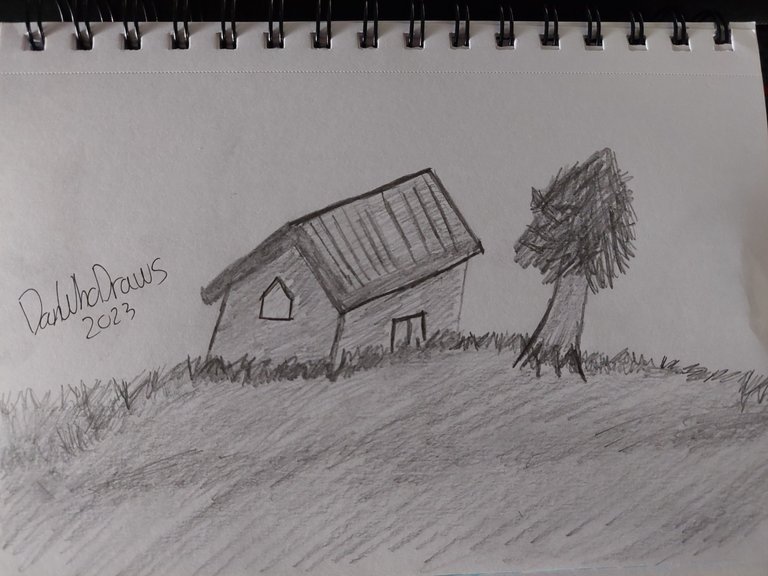 This attempt took me a long time. As you can see I couldn't get the tree right at all.
In the end I gave up and just tried to make it look bushy!
The lines on the barn arnt great but each time I'm getting better and better.
Hopefully one day il finally be happy with a sketch.
---
---