Income producing activities: 5 hours a day is huge
A couple of weeks ago, I told my friend @khaleesii to quit her job and focus on Hive. She had been getting some dope rewards and I told her if she quit her $70 monthly paying job and focused all that time on Hive she could earn twice that amount every month.
I understood she had her fears, I did a little too. She asked what exactly she would be doing with all those hours on Hive. The first thing I thought about was the fact that I hadn't even scratched the surface of what I needed to be doing on Hive and I already have rewards that make me smile every week.
However, I know some basic activities that absolutely anyone could turn into a daily routine and have some amazing growth in 3 to 6 months. I learnt from one of the best we have in Nigeria, my brother. He's my bragging (and begging right).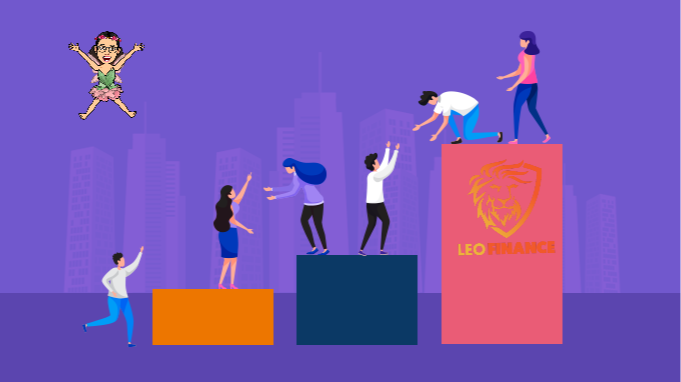 So, here are 5 things you could do for 5 hours every day that could change your life.
Engage
I remember during the days of Facebook when I would spend hours reading trashy posts with people sharing their dumb opinions about dumb shit and I would be so engrossed typing comments and making friends who are currently useless to me. I did that for free and learnt almost nothing that I didn't already know.
Transfer that energy to Hive. Read posts by humans who have something valuable to give. Read, understand and ask questions. I've learnt more here in 6 months than I have on Facebook in 11 years. And I don't get ads along the way.
Engagement is key. Create relationships and be available. Someone suggested a healthy dose of 10 posts a day. I suggest even more if you have the time.
Write and play
I remember early this year, I felt challenged by my brother to write 3 posts a day. It was amazing. I did it for a while but I had to give up after a while when I got started with French and a lot of other things came in the way.
Tarazkp once mentioned how he has a mental vomit and then turns it into an amazing piece. I've still not been able to write without mental barriers. I have a lot of self-reservations that come in the way of my thinking process. It's one thing I hope to fix.
Also, gaming is now just as important as writing. I've met some people who have decided to write less and play more. It's a good decision. Both are rewarding. There are many games to try out on the platform. Maybe I'll write about that next.
Learn
One of the best decisions I made last year was getting pumped about Splinterands. I can never forget how I bothered my brother that day about the game. He made 1 tutorial video for me and I began to improve. He told me I could play anywhere but I had phone restrictions then so it was hard.
However, I learnt. I played my ass out, invested only 50 Hive in card rentals and now I have a deck worth over $2,000. I wish I invested more. But I make up for it by investing now regardless of how expensive it is. There's so much more to come.
Diversify
While reading and learning, you'll come across at least 1 means to diversify every day. It's either NFTs today or airdrops tomorrow. Don't be afraid to take some calculated risks. If you're lazy like me, call someone who's not lazy and probably has a better idea. I disturb my brothers a lot.
Sometimes, I get information late and it burns my soul. I keep going and I find new opportunities to invest again. Every day there's one new project. People are thinking up ways to make money for themselves and help you make more money. Let them. Do your research and invest in what you feel will be a perfect fit for you.
Give back
I have never experienced a more rewarding endeavour as I have from providing a little service to the community. The best I've been able to do is with the @hive-naija community. The reward is not financial, however, many people have earned and benefitted greatly from the weekly meet-ups we have.
I want to be of service to at least one other community before the year comes to an end. I'll be picking up a lot more activities now that French has been placed on hold.
---
There are simple basic activities that have proved to be successful in helping a starter get a head start with earning.
In the meantime, while earning is important, it shouldn't be the only thing on your mind. This is still cryptocurrency and it is volatile. If you focus so much on earning alone, you'd get disappointed after a while.
So, enjoy the process and learn. You'd be happy you did.
Thanks for reading!
---
Contact and Support:
Posted Using LeoFinance Beta
---
---