Splinterlands Weekly Art Contest. Haunted Spirit VS Unicorn Mustang

I am new to Splinterlands and this is my first time joining the weekly art contest.
I decided to make a photomanipulation inspired by my most commonly faced enemy when I use Mylor Crowling and Unicorn Mustang. Here is how I did it in Photoshop.
First I placed my Unicorn Mustang and Draw Haunted Spirit in a blank canvas.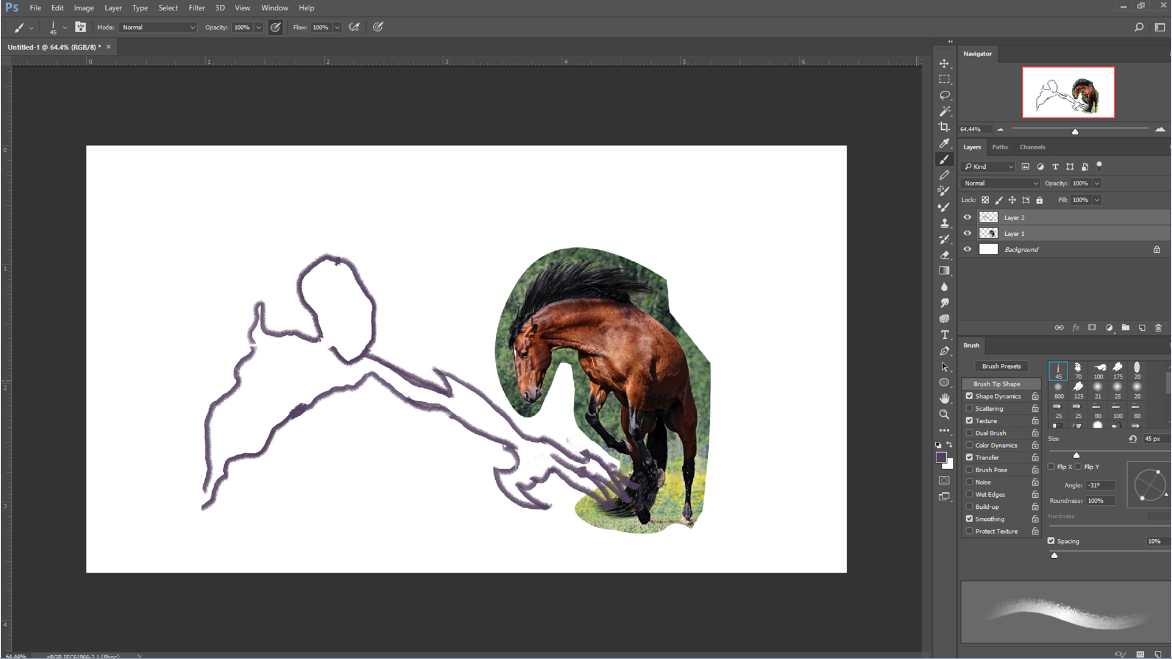 After I did that. I begin putting skin to Haunted Spirit.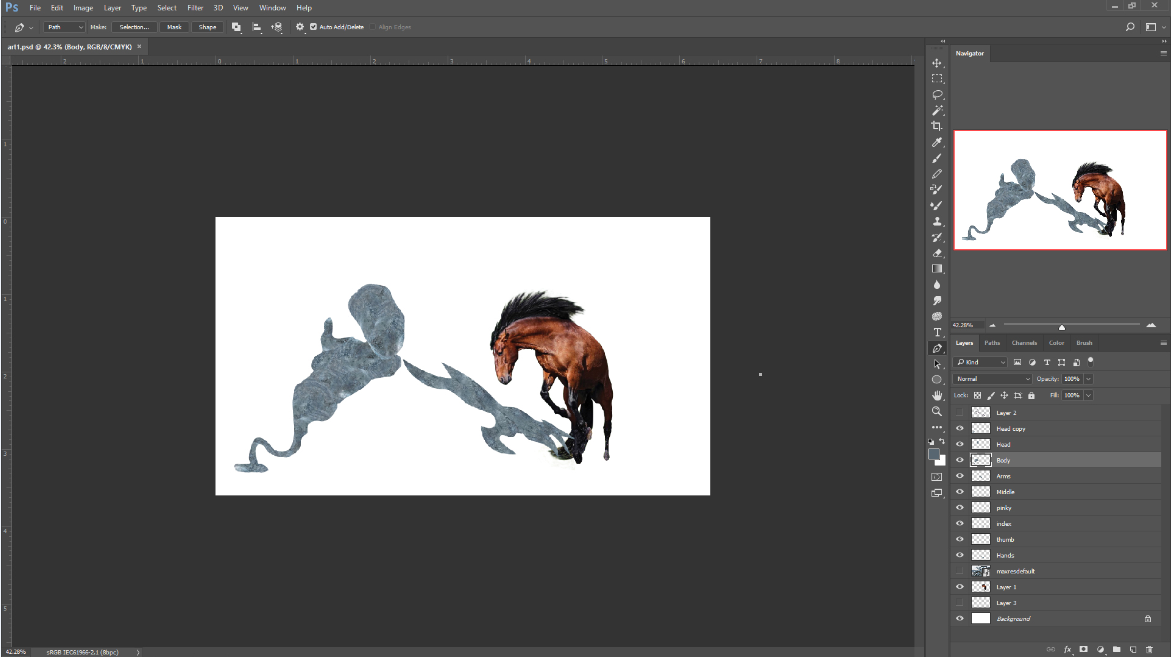 Now that I have a picture what my character would look like I started creating the background. I just put some random picture with plain, mountain and waterfall. (I just thought It would be nice to set the place where Unicorn Mustang lives and Haunted Spirit kind of attack and Unicorn Mustang tries to defend.)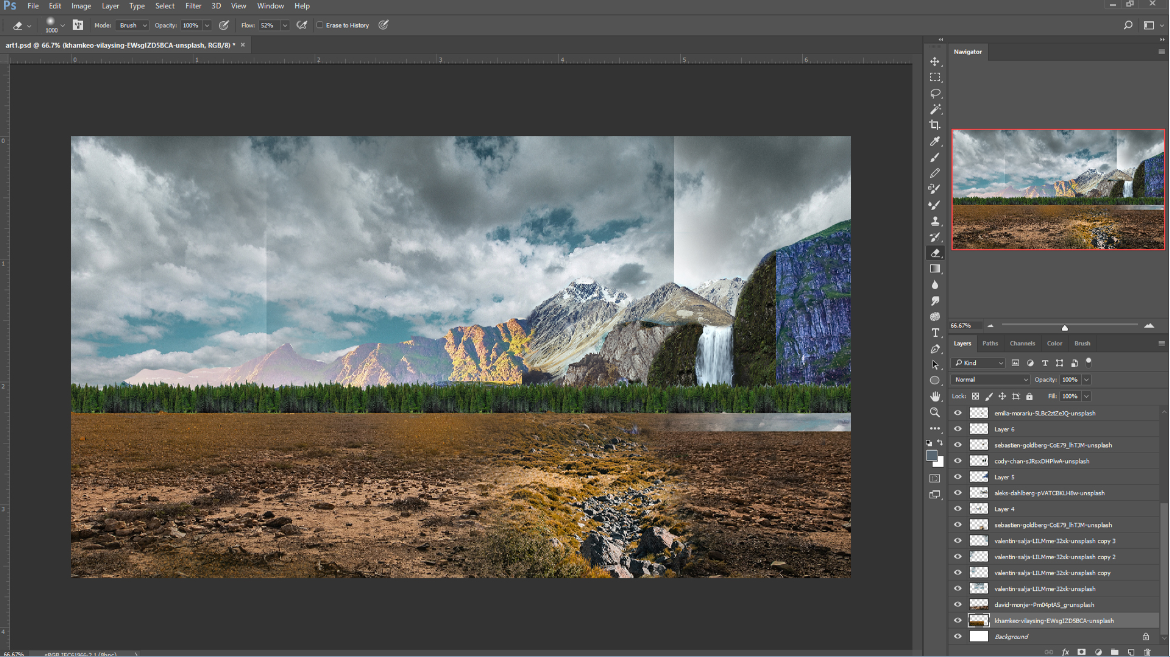 It is not finish without the colors of course.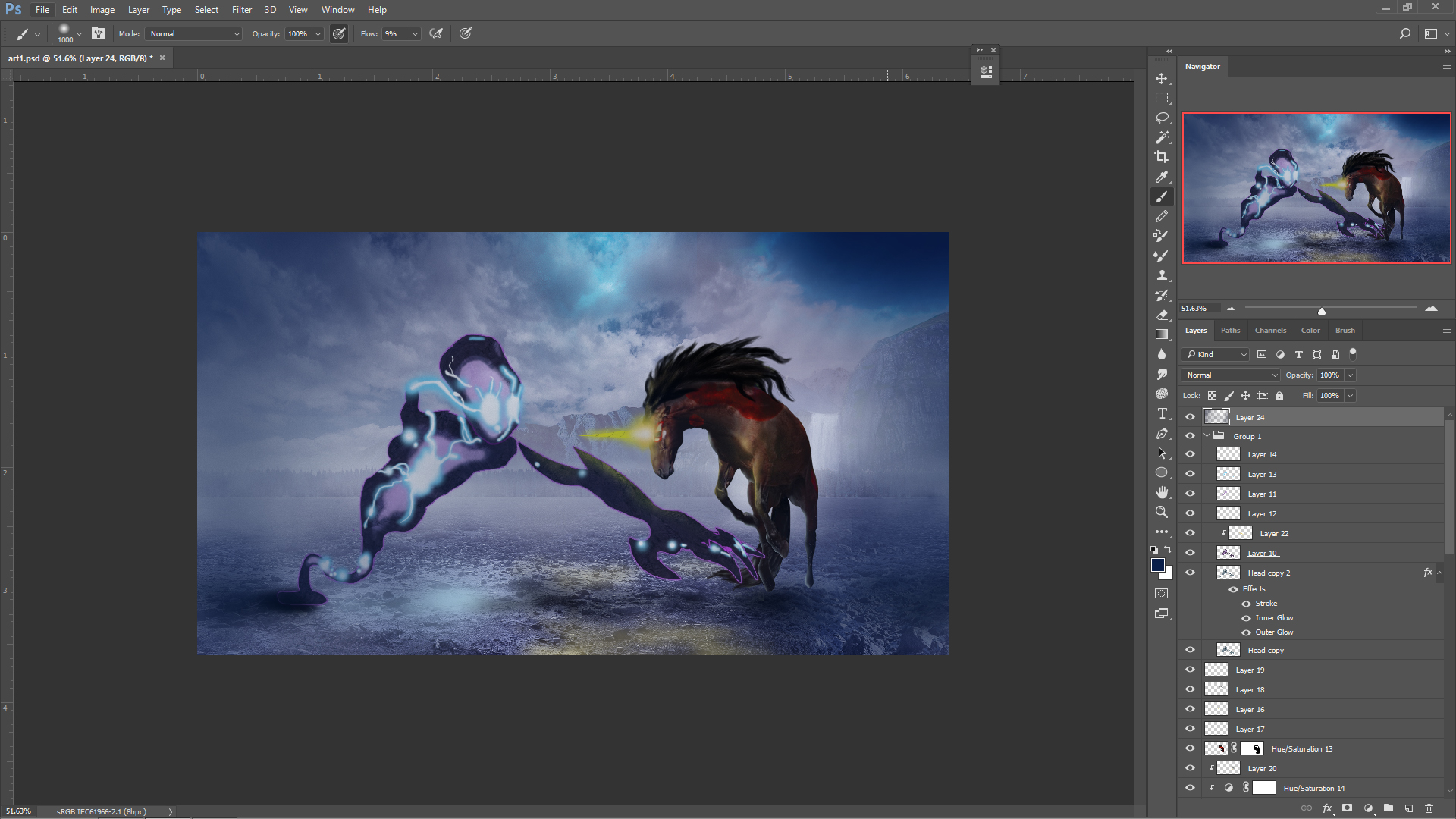 I also put more mist and clouds around them like Haunted Spirit is bringing his atmosphere or vibe to Unicorn Mustang territory. Before I render it I added camera raw filter for finishing.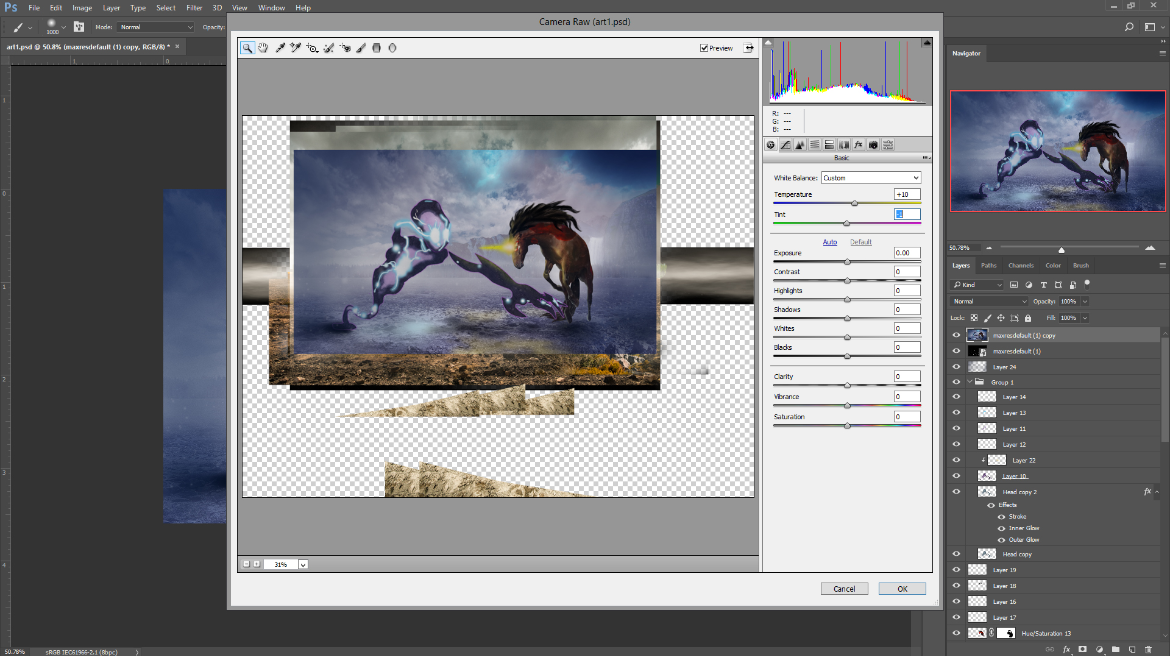 Here is the image after adding camera raw filter hope you like it all.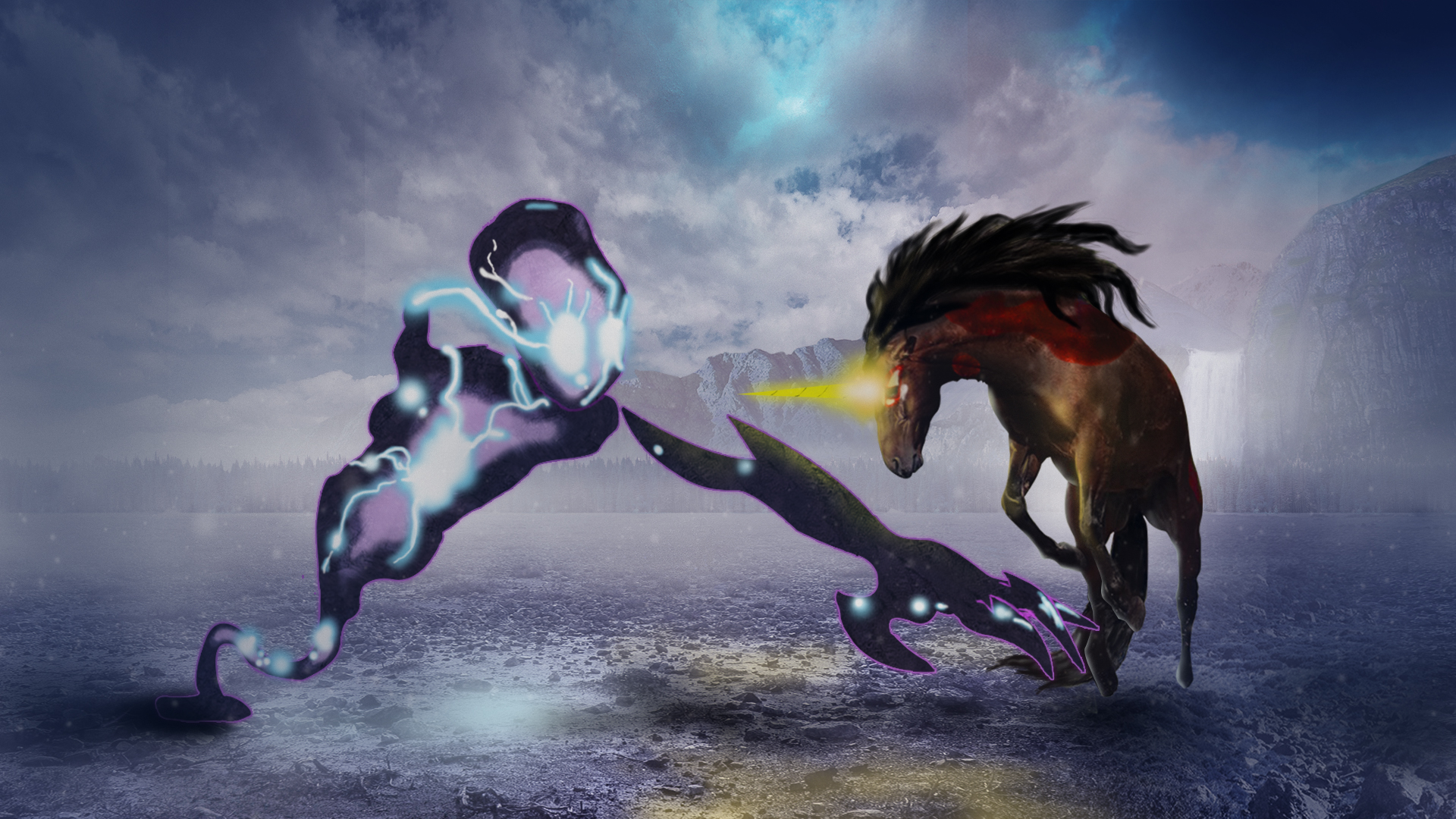 Thank you for your time reviewing my work! I really Appreciate it!
---
---