New Kids on the Block(chain)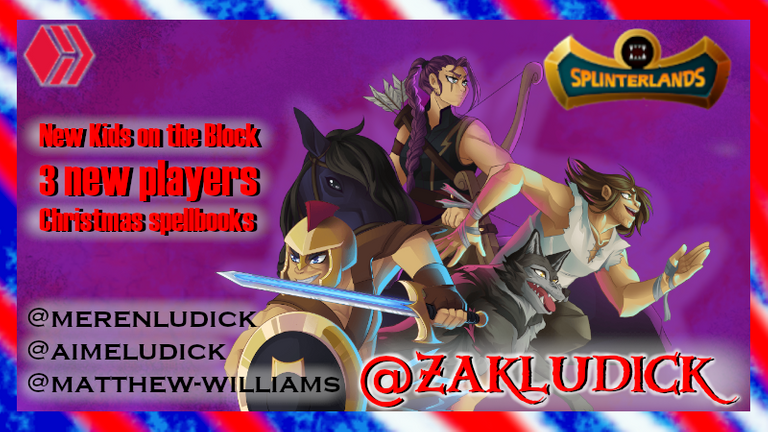 I took the initiative and plunge and bought my 3 kids all Spellbooks and by extension, opened Hive accounts for all of them.
At the time of writing, Aime Ludick is 13 years old, Meren Ludick is 11 years old and Matthew Williams is 9 years old.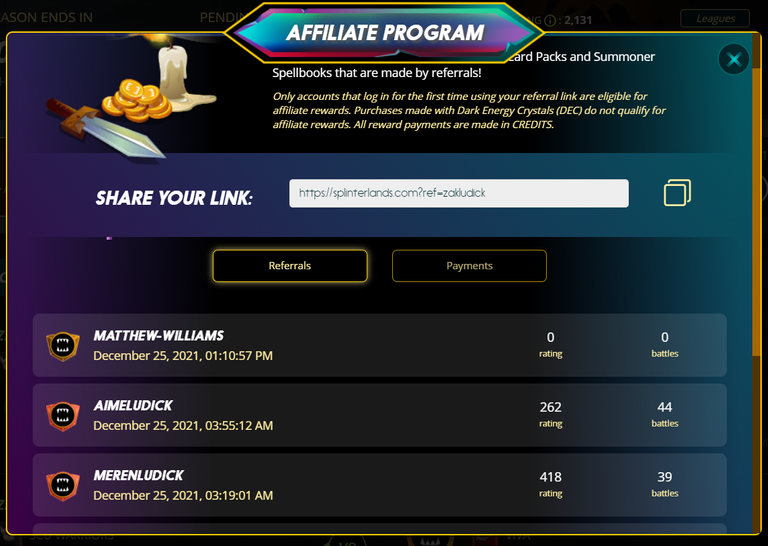 Image captured off Splinterlands.com
Meren knows the most about playing Splinterlands, but Aime has learned the basics as well.
So what makes this Christmas gift to the three of them so special? Well, it starts them out on Web 3.0! Splinterlands gives the ability to Play to Earn cryptocurrencies and win NFTs by playing the game.
Quest rewards
Season rewards
Battle rewards
Then from the Hive side of things, all three of them will be educated in the Hive ecosystem and exposed to posting and networking. Imagine that. They do not have Facebook accounts or other social media... but they will START out with Splinterlands!
This may mean that all the effort they expend on social media this way will actually build them little accounts they can use to build up savings way better than any bank account.

Mark Money, not allowance
Aime @aimeludick and Meren @merenludick do not get an allowance. Instead, they get cash money based on the performance of their school reports. I will elaborate on this in another post.
Now that I have moved in with Claire @clairemobey, Matthew @matthew-williams will also be getting his rewards this way.
Instead of getting cash to spend haphazardly on all sorts of junk, the majority of this will be paid in Hive and DEC on Splinterlands. This is to allow the kids to build up Splinterlands Decks to get to Silver League and beyond. As they have DEC and Cards in their accounts, the kids will also be able to get some SPS airdrops. Which they will need in the future!
Then there is the Hive side with its entire ecosystem and all sorts of utility. @aimeludick for instance loves to draw... so that is something to post and to possibly mint NFTs on NFT Showroom. That is something that I have been keeping an eye out for a long time.
So this is very exciting to me. Imagine if you have this kind of opportunity at 13 years of age? To start building up now, many years ahead of needing to worry about work and bills. Building up 100% on what you get in and get established with a decent stake in various projects and communities.
It gives me a lot of hope, but it is more than just a dream to hold on to. I can directly influence this and nurture and grow these kids on the blockchain till they are successful and build passive income even before getting their first jobs!
Happy battling my kids! Good luck with the blockchain. Let's build the family into this community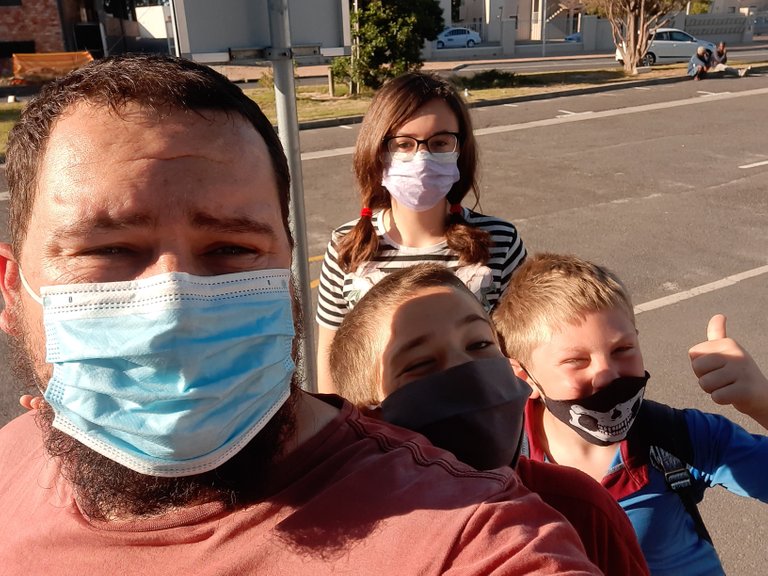 Photo was taken on my smartphone.
Cover image was compiled by me, all art is owned by Splinterlands.
Are you on Hive yet? Join now: https://ecency.com/signup?referral=zakludick
Are you playing Splinterlands yet? Join now: https://splinterlands.com?ref=zakludick

---
---