ZALLIN - BATTLE MAGE SECRETS - AIM TRUE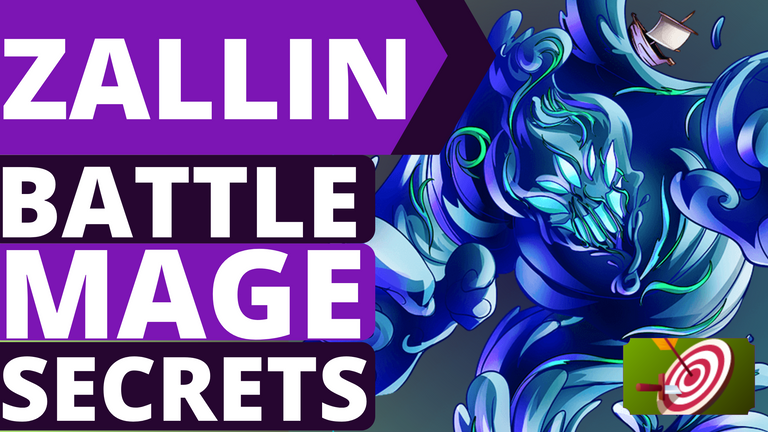 This was the first rule of this new event, I made a mistake and ended up skipping this event, but finally I bring it here, for today the rule chosen was Aim True this is very interesting because all cards turn into Hawkeye and never miss their attacks 😃, let's go to post!!!

🌟 AIM TRUE 🌟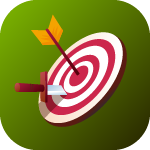 | Rule | Description |
| --- | --- |
| AIM TRUE | Attacks Always hit their target. |
Aim True is a very simple rule and one of the oldest in our game, with it on the field all attacks always hit, meaning you won't get frustrated with that bunch of misses on your attacks, at least in this match 😅.
Directly, it helps all cards with low speed like Grum Flameblade, because it will always hit even with its mediocre speed.
There are no abilities that benefit from this rule significantly, they all seem to be secondary here, but some become very bad or useless in fights with this rule, I will list some abilities that I avoid using.
Worst skills:
| Abilities | Nome | Description |
| --- | --- | --- |
| | Backfire | The unit needs to dodge to activate this ability, something impossible here. |
| | Blind | Another useless ability in the Aim True rule, there is no point in leaving the cards blind, because your opponents never miss their attacks. |
| | Dodge | Useless in matches with the Aim True rule. |
| | Flying | This ability may be useful if it comes with the earthquake rule, but its 25% dodge bonus does not work. |
| | Phase | No dodging magic damage here, you'll have to take the damage in the chest 😅. |
| | True Strike | All units gain this skill due to the Aim True rule. |

⚔️ My Team ⚔️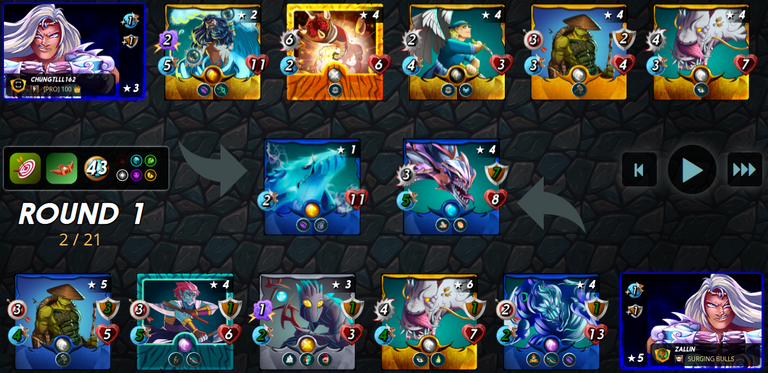 ---

A match with 43 mana and the rules Aim True/Close Range, with the aim true rule in the field I could put cards that rarely hit like the Wave Brood and had to be prepared for all the impact that my cards would take, because it was certain that they would not dodge, the Close Range rule did not interfere much in my lineup even knowing that I could put enough attack cards at distance to take advantage of this rule.
---
| Card | LineUP |
| --- | --- |
| | Summoner : My favorite summoner, its speed bonus will only help my team attack first, but the armor bonus can help a lot against physical damage. |
| | Tank : A nice tough tank that usually dodges very well when enrage is activated, today it will only help to attack first, but its damage is still great. |
| | Off-Tank: Magic damage is always a problem for blue decks, so I always add something to protect me from this damage when the green element is able to be played. |
| | DPS: One of the best hunters, besides the strong damage, it can still poison the opposing unit. |
| | Suport : It came to complete the line-up, can heal a wounded unit in the back line, will help Wave Brood a lot. |
| | DPS: Hit hard twice per turn, your second skill will be useless, because the close range rule is on the field. |
| | Suport/DPS: I'm loving this ninja turtle, lots of damage, and it even repairs allies' armor, excellent card. |

🤜The Battle 🤛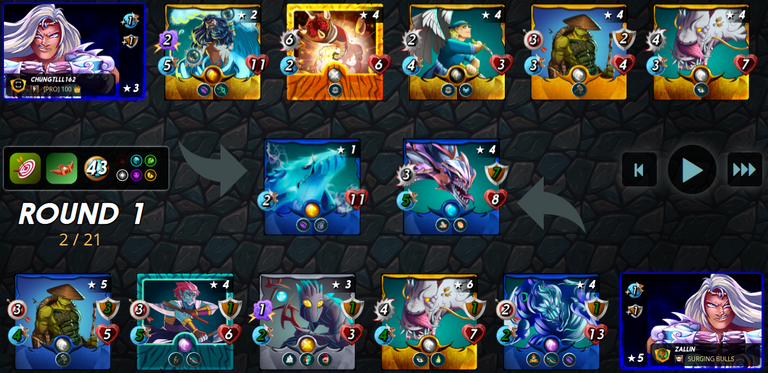 Analyzing the match: A mirror match, my opponent bet that I would come with a lot of magic damage, luckily I only came with one card with this type of damage, the Sand Worm can obliterate my team if not stopped quickly, but the opponent's tanks are very resistant. I have much more damage on the table, but my opponent is more resistant.
Round 1 - A round with a lot of damage but no card knocked out, the ninja turtle fixed Wave Brood's armor one turn before it took the powerful Sand Worm attack, lucky me!
---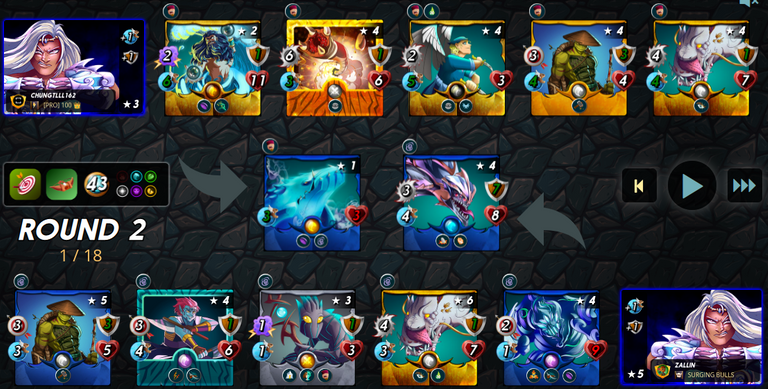 Round 2 - The round starts with the Axe Master knocking Baakjira out, halfway through the round my hunter knocks the Pelacor Bandit out of the game, but near the end the SandWorm hits and obliterates my Wave Brood from the game.
---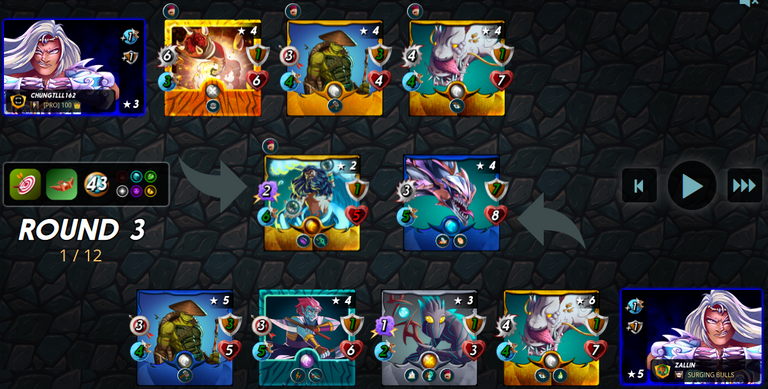 Round 3 - Early on again AxeMaster takes Djinn Oshanuss out of play and my hunter poisons the opposing ninja turtle, I think I now have a bit of a head start on the match.
---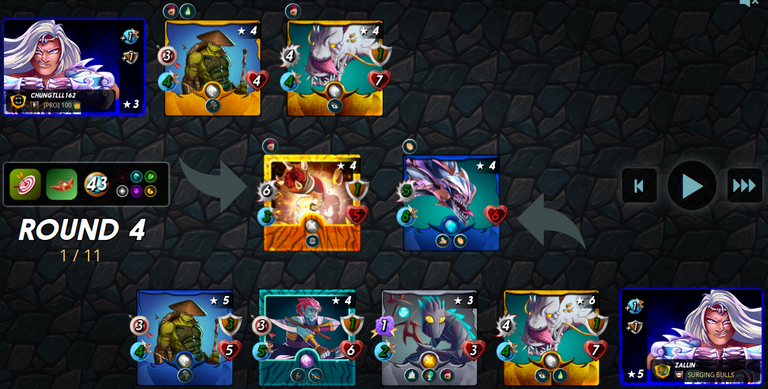 Round 4 - AxeMaster is the MVP of the match, again with two attacks it kills SandWorm, almost at the end in a turtle clash mine hits first and takes the opponent off the field, victory is very close.
---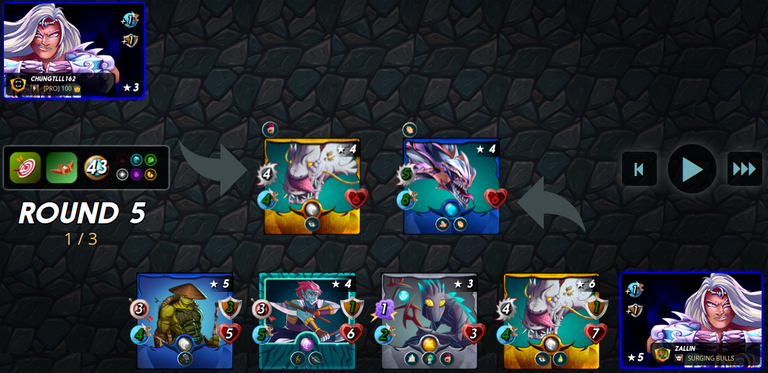 Round 5 - Victory has finally arrived, AxeMaster makes his fourth victim in the match, granting me the victory.

🎊 Conclusion 🎊
Aim True is a simple rule and a bit boring, particularly I don't like it since the monsters I play the most have a good speed and almost always dodge some attacks, something impossible with Aim True on the field. But I confess that it gives opportunity to monsters that make you angry when they attack and always miss, like Grum Flameblade, Mycelic Infantry and Wave Brood.

Game Link: Splinterlands
Battle Link: ZALLIN Vs. CHUNGTLLL162

---
Image sources: https://splinterlands.com/ and https://peakd.com/hive-13323/@freeztag/splinterlands-or-art-contest-173-or-a-free-to-use-splinterlands-divider
---
---