ZALLIN - BATTLE MAGE SECRETS - BROKEN ARROWS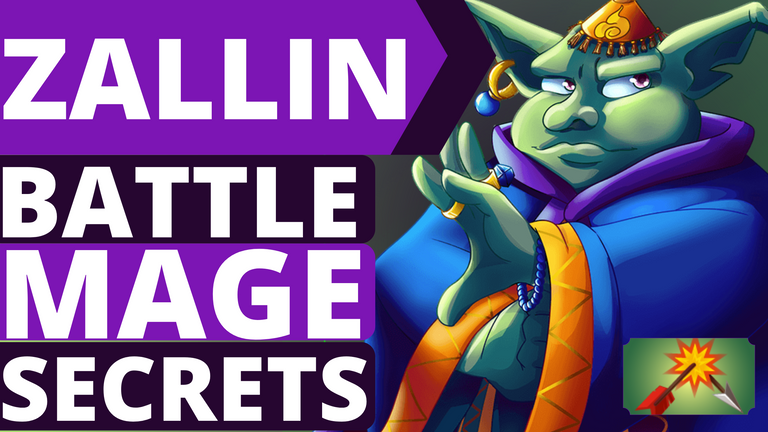 I've been playing the new Zelda for a while and ended up getting wrapped up with the posts again 😂, for today we have the Broken Arrows rule, this is a very simple rule, luckily I found several matches with it and I lost most of them 😭, but at least I guaranteed a win to post here 🤘, let's go!


🌟 BROKEN ARROWS 🌟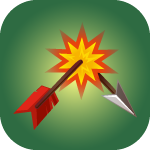 | Rule | Description |
| --- | --- |
| BROKEN ARROWS | Ranged attack Monsters may not be used in battles. |
One of the oldest rules of the game, it is very simple, it only blocks the use of cards with long range damage, knowing this a good combination of melee cards and magic is a good option, and it is always good to protect yourself from both of these attacks preferably magic, because certainly will have some enemy unit with this type of damage in these matches.
The magic damage will take the place of ranged attacks as well as some units with melee damage that have abilities to attack from any position such as Sneak and Opportunity.
I have highlighted below the best and worst skills to play in a match with this rule in my humble opinion 😄.
Best Skills
| Abilities | Nome | Description |
| --- | --- | --- |
| | Magic Reflect | Excellent ability to counter units with this type of damage, it is very effective, because most of these units are very fragile. |
| | Phase | Dodging magic damage is always awesome, and the cool thing is that most cards with magic damage are pretty slow. |
| | Silence | Reduce the magic damage of all opponent units, very useful, because it is almost certain that at least one of these units will be present in the opponent's camp. |
| | Void | Excellent for defending against magic damage, reducing the damage of these attacks very effectively, this ability can make a magic damage combo useless easily if combined with other skills like silence. |
| | Void Armor | Another protection against magic damage, this one I like to use a lot, because it prevents this kind of damage from passing through the target's armor. |
Worst Skills
| Abilities | Nome | Description |
| --- | --- | --- |
| | Headwinds | There is no point in reducing ranged damage, with the Broken Arrows rule this type of damage is not allowed 😅. |
| | Return Fire | Another useless ability in this rule, as it won't be able to reflect this damage, since it will be absent due to the broken Arrows rule. |

⚔️ My Team ⚔️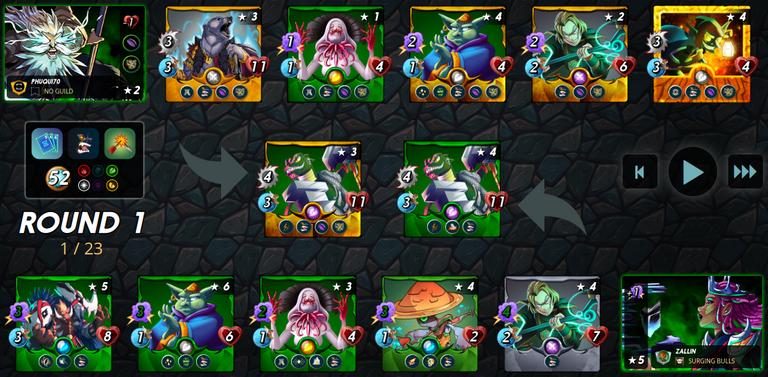 ---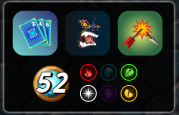 A match with 52 mana and the Even Stevens/Ferocity/Broken Arrows rules, with this amount of mana I could put a very heavy team, the Broken Arrows and Even Stevens rule limited my choices to only melee/magic cards that cost even numbers 😅, Ferocity didn't interfere in my choices just avoid using cards with taunt, with this I opted for a green team focused on magical damage hoping that my opponent didn't protect himself against this type of damage.
---
| Card | LineUP |
| --- | --- |
| | Summoner : Best summoner for modern format magic combos, its bonus makes any card with this kind of damage extremely strong. |
| | Tank : I was confused about which unit to put in this option, I opted for this one because of its great damage, in case my opponent has some unit against magic damage this tough monster will take care of it. |
| | Off-Tank: Simple, sturdy unit hits very hard with the Obsidian bonus. |
| | DPS: An interesting unit with good damage, and still gains a lot of value in the course of the game, if it gets some HP during the game it can hold the front line if needed. |
| | Suport : Hard to see a green line-up winning without this unit, its skills make it one of the best supports in the game. |
| | DPS: This one is interesting, because it hits very hard and heals the tank, and can even disable target's heals with your second skill. |
| | DPS: I don't like this charged attack skill very much, but for the amount of limitations it comes in handy here, it is resistant and can do a lot of damage to any card that costs 10+. |

🤜The Battle 🤛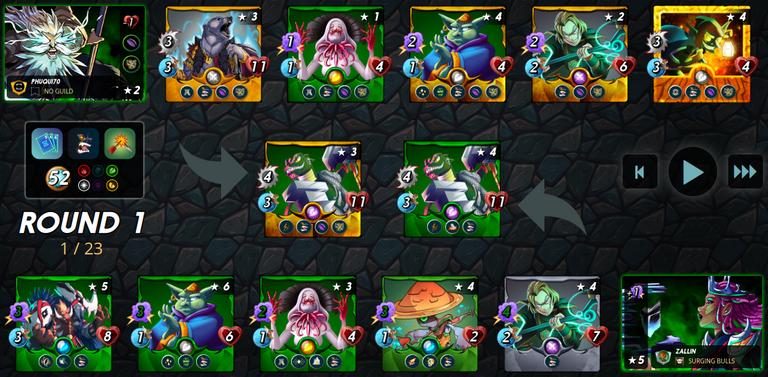 Analyzing the match: The opponent came with the worst summmoner I could face, practically making Obsidian's bonus and Queen Mycelia's extra armor useless, my Suidae Shaman will be interesting here as the opponent has two cards that cost 10+ mana and will still hold Goblin Thief.
Round 1 - It was a very hectic round but without any knockouts, both tanks finished with almost the same amount of damage taken, but my Suidae Shaman didn't attack.
---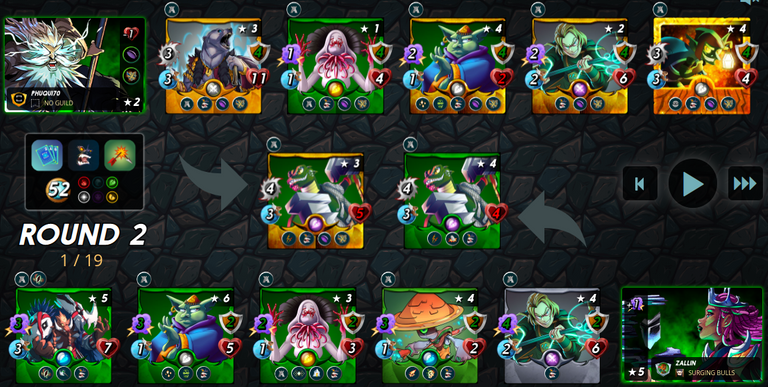 Round 2 - In the very beginning Suidae Shaman attacked with an incredible 9 damage taking the opponent's tank out of the game, but in the following turns mine is also knocked out, before the end of the round luck smiled on me, because the random target of my MadCap Magus hit the Goblin Psychic 2x in a row, with this lucky hit I managed to take my opponent's powerful support out of the game.
---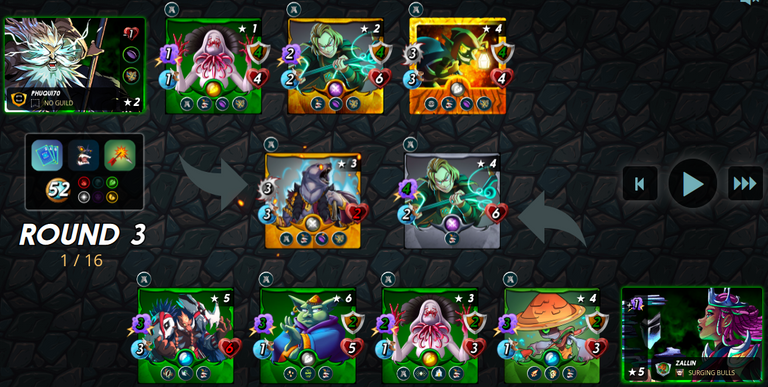 Round 3 - The round starts with Shaman taking another hit from the goblin with sneak, then the Magi Of Chaos takes the giant bear out of the game, but it is eliminated soon after, in the last move of the round, my goblin healer knocks out the opposing Queen Mycelic, now I have a bit of an advantage in this match.
---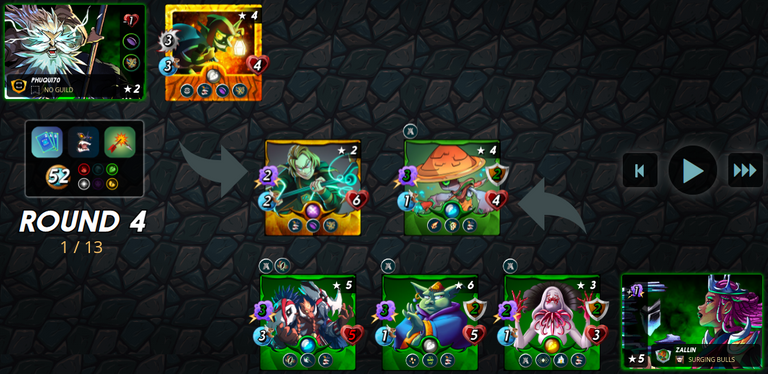 Round 4 - And finally victory has arrived, My Queen knocks the opponent's Magi of Chaos out of the game and the Goblin Healer applies the last hit on the Goblin Thief granting me the victory.

🎊 Conclusion 🎊
Broken Arrows is a very simple rule that as you saw only eliminates some options of cards that could be played, making you think of creative solutions for your back-line, magic damage can be positioned very well being the best alternative to the absence of ranged attacks, but they are very predictable in this rule which makes it a dangerous play, I almost lost the game due to the opponent's summoner that gave void to all his units 😅.

Game Link: Splinterlands
Battle Link: ZALLIN Vs. PHUQUI70


---
Image sources: https://splinterlands.com/ and https://peakd.com/hive-13323/@freeztag/splinterlands-or-art-contest-173-or-a-free-to-use-splinterlands-divider
---
---