Zallin - SHARE YOUR BATTLE - RUNIC SKYCLAW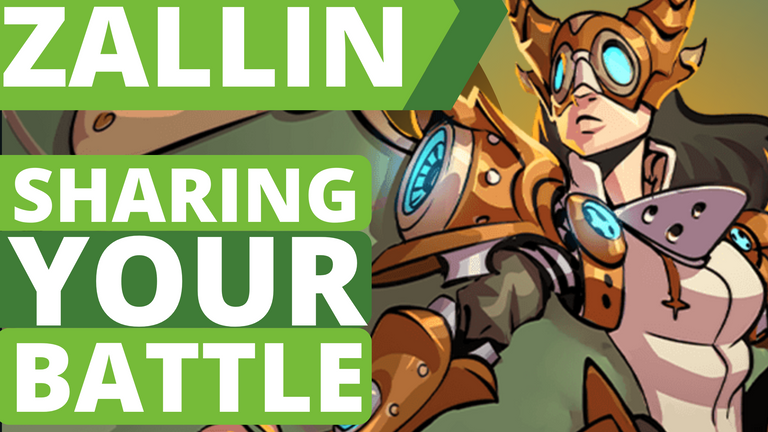 Let's go to another Sharing Your Battle event, the theme this time is Dragon, it's cool because it allows you to choose any dragon card, I like to keep looking for one that I haven't posted here 😂, for today I chose one of the new cards Runic Skyclaw a strong shooter, it was really cool to win a game and post here, let's go!

🌟 RUNIC SKYCLAW 🌟

Runic Skyclaw is a rare dragon card released in the Chaos Legions collection, uses strong ranged attacks to defend itself, has a very high mana cost following the pattern of your collection, since lvl 1 has two skills Flying and Snipe, lvl 5 acquires Reflection Shield and the last lvl Giant Killer, being a card with a ranged attack can be placed in any position except the first, but usually I put it in the last position because it is resistant and can dodge very well.
Best Rules: Equalizer, Earthquake and Explosive Weaponry
Worst Rules Target Practice, Reverse Speed, Return Fire, Noxious Fumes, Holy Protection, Armored Up and Aimless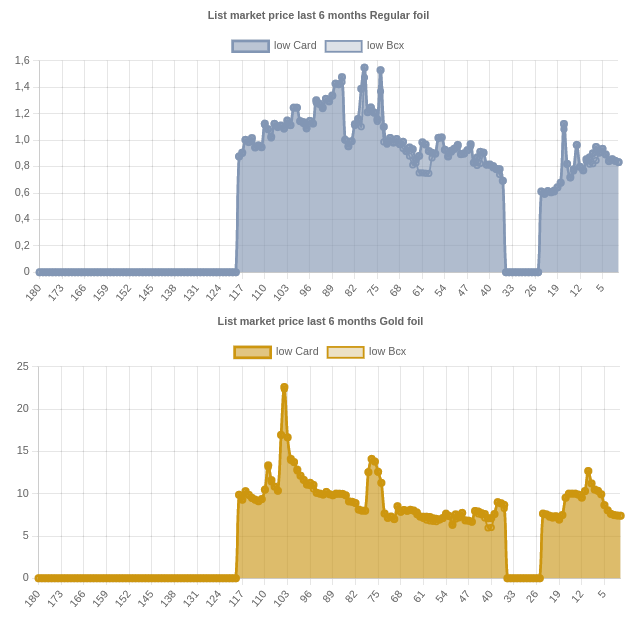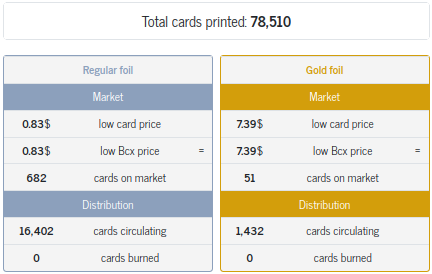 Even I do not like this card very much, it is among the most expensive rare cards of the RiftWatchers collection, with its regular foil version costing $0.83 and its gold foil version $7.39.
It is worth remembering that it is not included in the initial set, so it's necessary to rent or buy one copy of them to play 😁.

⚔️ My Team ⚔️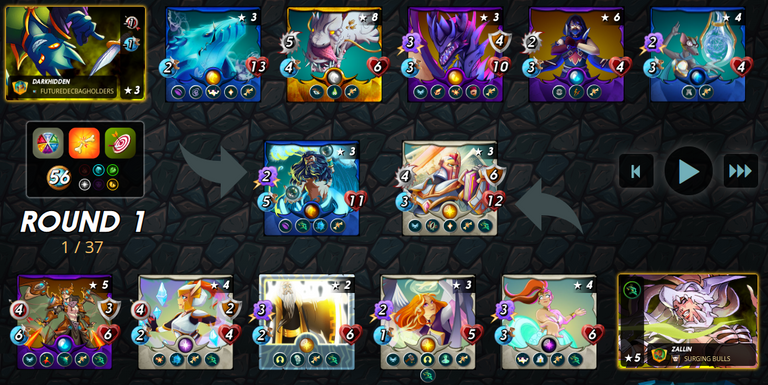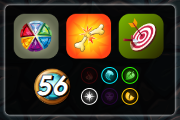 | Rule | Effect |
| --- | --- |
| | Taking Sides - No neutral monsters may be used. |
| | Tis but Scratchers - All Monsters have the Cripplle ability. |
| | Aim True - Melee and ranged attacks will always hit their target. |
One of the new matches with 3 rules Taking Sides/Tis but Scratchers/Aim True and incredible 56 mana to spend, none of these rules were advantageous for the star of the match, but this amount of mana made me think about very heavy creatures, so I focused on spending all this amount, I used the new summoner Sthispa was the only one I had of this element, then I chose Uriel for tank, for off-tank I chose Djinn Renova, then my favorite support duo Adelade and High Prist Darius both with resurrection, closing with two strong DPS Primologist and the star of the match Runic Skyclaw.
My strategy was simple, hit with everything and hope the tank holds the front line, he will be able to be revived up to 2x.
| Card | LineUP |
| --- | --- |
| | Summoner : Summoner with a very interesting bonus, and very cheap compared to the other options for this element, unfortunately its bonus will not help in this match due to the Aim True rule. |
| | Tank : One of the best cards for this position, it has almost everything to stay alive for a long time in the front line. |
| | Off-Tank/Suport: Sometimes I put her in this position, which is not recommended 😅, she has excellent support abilities. |
| | Suport: Another support to keep the team alive longer, this one can revive any card and even repair damaged armor. |
| | Suport : One more support, this one can hit hard and can also revive allies. |
| | DPS: Excellent DPS, hits the area with absurd damage. |
| | DPS: The star of the match, a strong shooter with the sniper skill, is tough for a card of this type, so it can withstand some sneak attacks. |

🤜 The Battle 🤛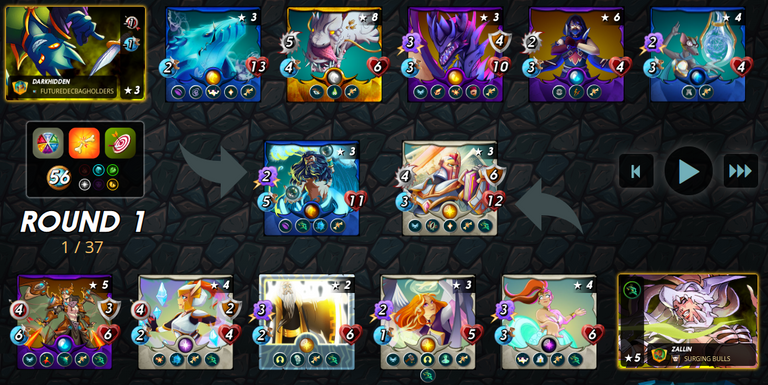 Analyzing the match: My opponent came with the dragon element, one of the best elements for matches with this abundance of mana, his summoner's debuff was very effective on my units, but his damage will be well distributed, which can help me since I have plenty of support on the table.
Round 1 - The first round was very eventful, my cards suffered from the cripple damage, but are still going strong for the next round.
---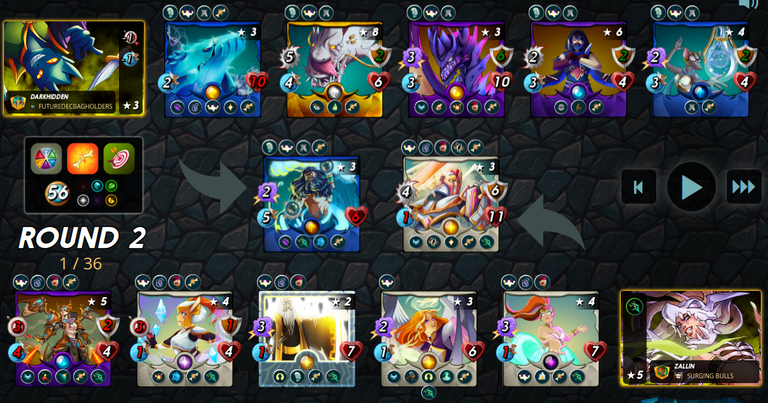 Round 2 - Almost the same as the previous round, but almost at the end the Prismologist defeats the Djinn Oshannus and soon afterward the angel Uriel hits Baakjira with heavy damage, also taking him out of the game.
---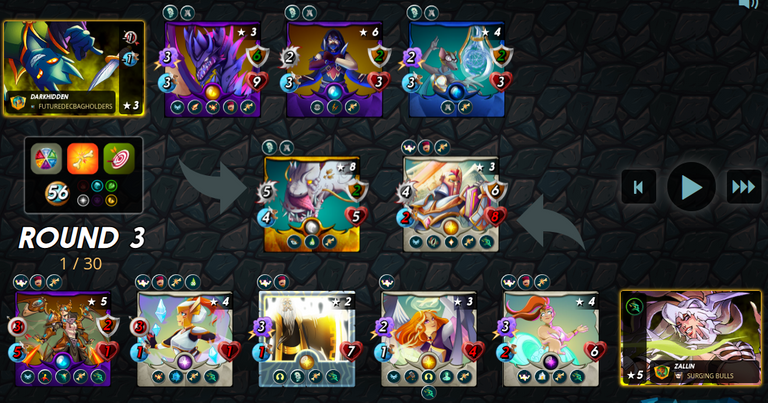 Round 3 - My cards have almost no HP left and halfway through the round my two DPS were knocked out but were revived by my clerics, and almost at the end the angel Adelade knocks out DeepLurker a powerful threat, so now I have a bit of an advantage.
---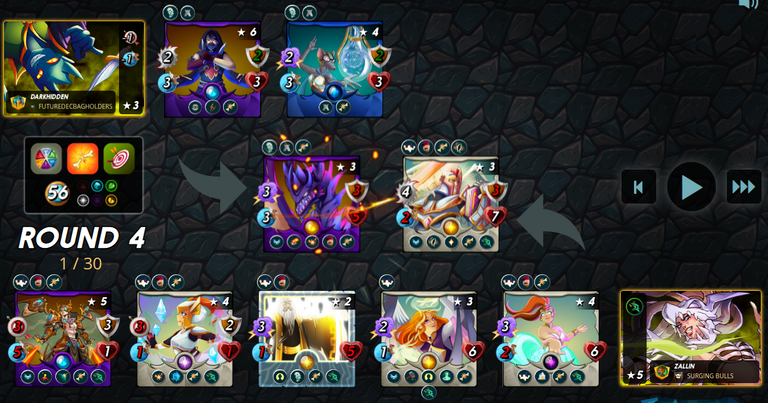 Round 4 - And finally victory came, the last 3 opponent cards arrived very weak at the end due to the cripple effect and were easily eliminated with my magic damage, the last blow was dealt by Prismologist.

🎊 Conclusion 🎊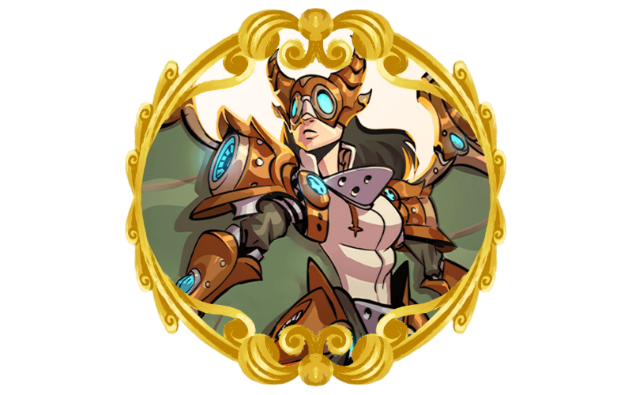 My strategy didn't work perfectly, even so it was enough to reach the end of the game with all cards alive, this rule Tis but Scratchers is very interesting 🤣, my tank did its job and still applied enough damage, my three supports were amazing principally Adelade that repair armor something very efficient against cripple, The Prismologist was the highlight when it came to damage, its area damage is always great even with the debuff of the opponent's summoner. The star of the match was not as effective as the other cards but held a lot of stealth damage in the last position protecting the Prismologist.
Runic Skyclaw is a card with excellent damage, robust and still has the ability to fly with great speed dodging physical attacks easily, but I can not see anything very spectacular in it, the dragon element has many better options with this huge amount of mana and can use monsters of other elements leaving almost always an impression that had something better to place in the line-up, but it is still a card with a lot of damage that plays very well in matches with Blast or without armor thanks to his ability sniper and can still hold your last position withstanding the sneak attacks.

Game Link: Splinterlands
Battle Link: ZALLIN Vs. DARKHIDDEN

---
Image sources: https://splinterlands.com/ and https://www.splintercards.com/rift-runic-skyclaw
---
---