Zallin - SHARE YOUR BATTLE - SOUL STRANGLER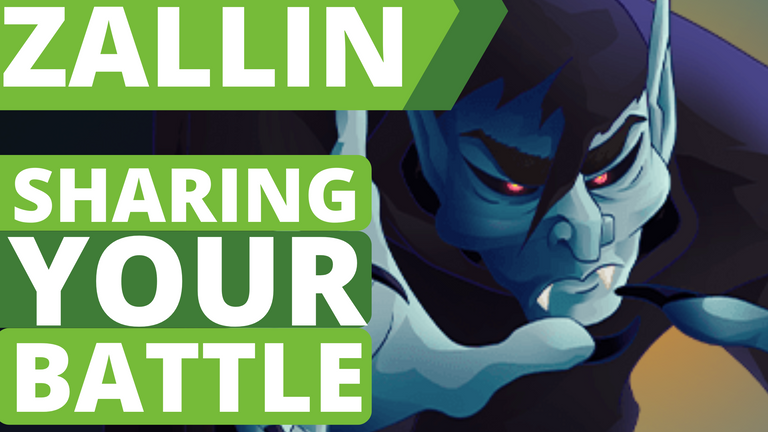 Another Sharing Your Battle event, this time the card chosen is the Soul Strangler, He is a vampire that according to its lore is of nobility, good lineage and incredible wealth, I like this card a lot, hits hard and costs little mana, is almost always present in my games, I had no difficulty in winning with him to post here😄.

🌟 SOUL STRANGLER 🌟
Soul Strangler is a rare card of the element of death, uses ranged attacks, its attributes are focused on the damage he already starts with 2 costing only 3 mana, difficult to find a card with this cost of mana and this damage at lvl 1, has no initial skill but at lvl 8 acquires the ability poison, his flaw is to be extremely fragile and needs protection not to be hunted and eliminated early in the game, it is easy target for attacks with opportunity.
I usually place it between one of the cards in the backline with a card with less life in a forward position, I like to use it in Back to basics, Equalizer, and Little League rules.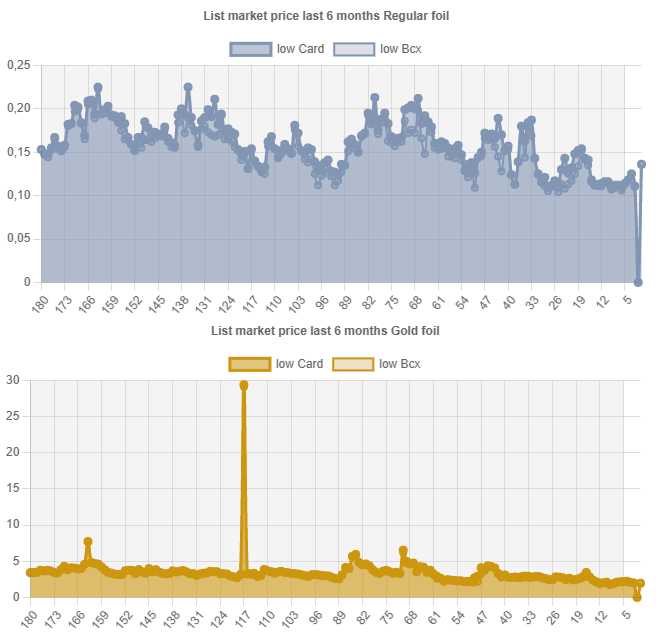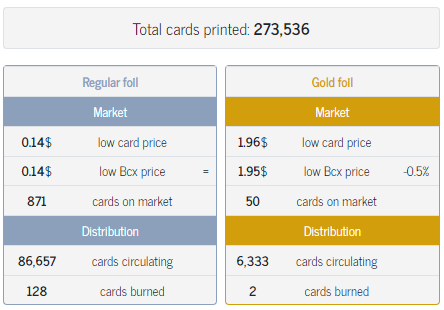 The Soul Strangler is costing today 0.14$ in its regular foil version and 1.96$ in its gold foil version, it is one of the cheapest rare cards of the chaos legion collection. if you are going to start building a death element deck you can think about buying this vampire, it will certainly help you in your matches for a very small price 🤑.

⚔️ My Team ⚔️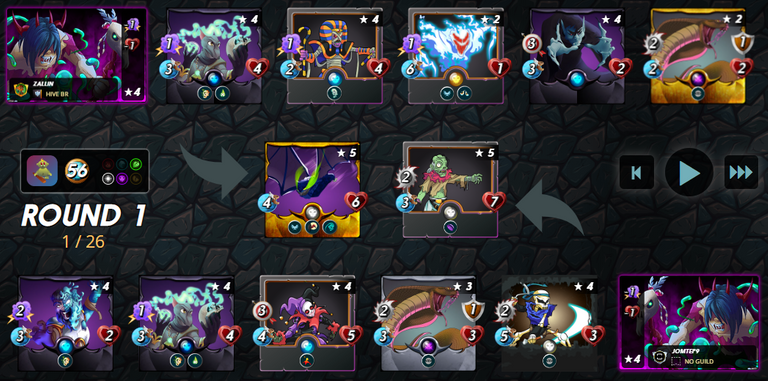 | Rule | Effect |
| --- | --- |
| | Equal Opportunity - All Monsters have the Opportunity ability. |
Funny match, 56 mana but you can only use cards that cost up to 4 mana 😅, well I'm always in doubt of tank in this type of match, but I made an experiment and put the riftwing (very risky move because the green was open and was great the chance of coming a combo magic), followed with Bonessmith I think she would gain enough value and withstand some hits, I used two very interesting supports and followed with two DPS, positioned our star between some cards for her not to be a target of sniper, sneak and opportunity.
| Card | LineUP |
| --- | --- |
| | Summoner : Standard summoner of the death element, his debuffus will combine very well with the 2 suporters I am using in this match. |
| | Tank : I usually don't use it here and I'm taking a big chance, I'm counting on Debuff and that my opponent doesn't show up with a magic combo 🤣. |
| | Off-Tank: I didn't find a good option to put here, this one can at least gain a good HP and take a few hits, but it will need some time in the game to gain value. |
| | Suport: One of the best cost 2 supports, it can throw two strong debuffs at the opponent's team and still attack with small magic damage. |
| | Suport : In my opinion it is the best support with this cost, he can play 3 excellent debuffs costing only 2 mana this guy is very strong, he can still attack with a small magic damage. |
| | DPS: The star of the match, will hit with 3 damage, is well protected and should stay alive for a long time, I want to see him finish some cards 😍 |
| | DPS: I was in doubt here and thought that I should put some more resistant card in this position, I couldn't find any better one among the ones I had😅. |

🤜The Battle 🤛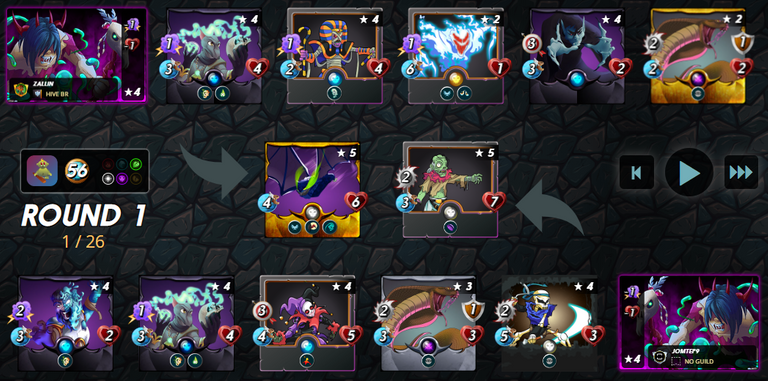 Analyzing the match: Very balanced match and full of Debuff almost every card of my opponent will be with one HP and one damage, but his tank will resist a lot because my magic damage will not affect him.
Round 1 - The game starts with my bonesmith being eliminated with a single blow from Harlequina, soon after my Uraeus was defeated, when I thought it was getting too difficult to win my riftwing dodges the zombie attack and hits a backfire taking the opponent's tank out of the game and then I knock out the fragile skeleton of my opponent.
---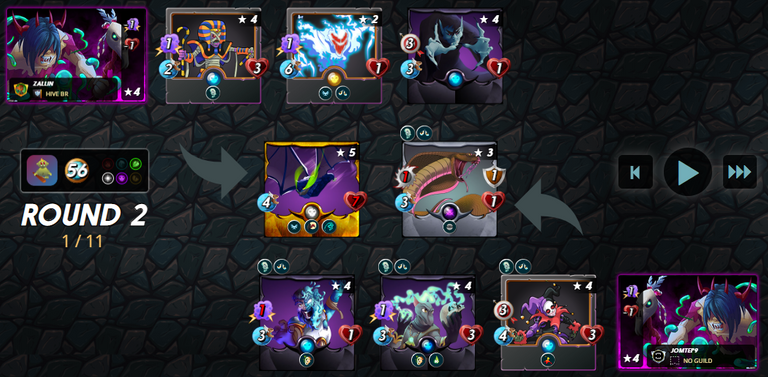 Round 2 - It starts with my opponent's Uraeus being eliminated, she had only 1 HP because of the debuffs, and almost at the end of the round our star takes out the Twisted Jester putting me in a good advantage.
---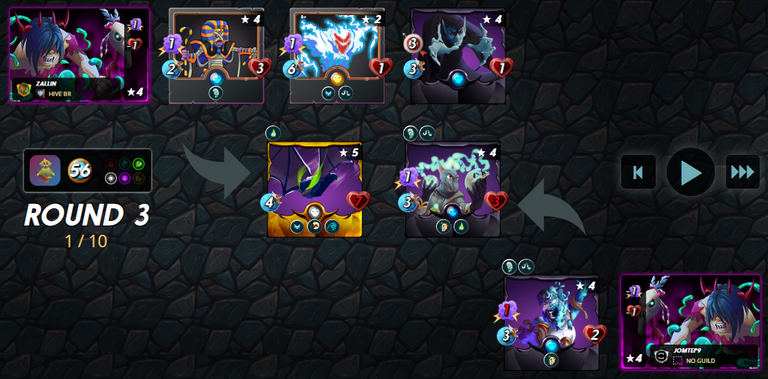 Round 3 - Our star takes another one out of the game, victory is getting closer.
---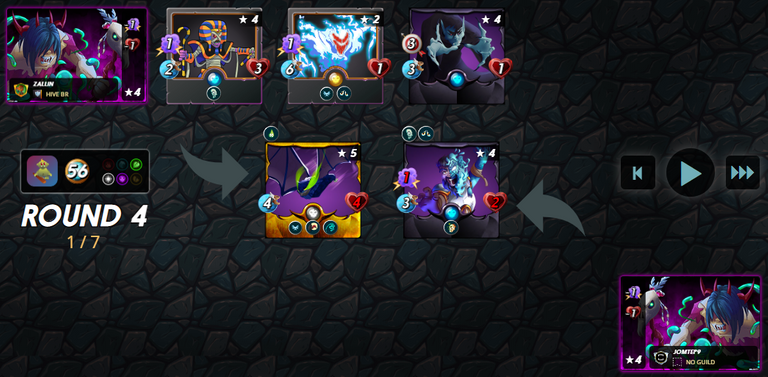 Round 4 - And finally the victory came, with another beautiful hit from our star.

🎊 Conclusion 🎊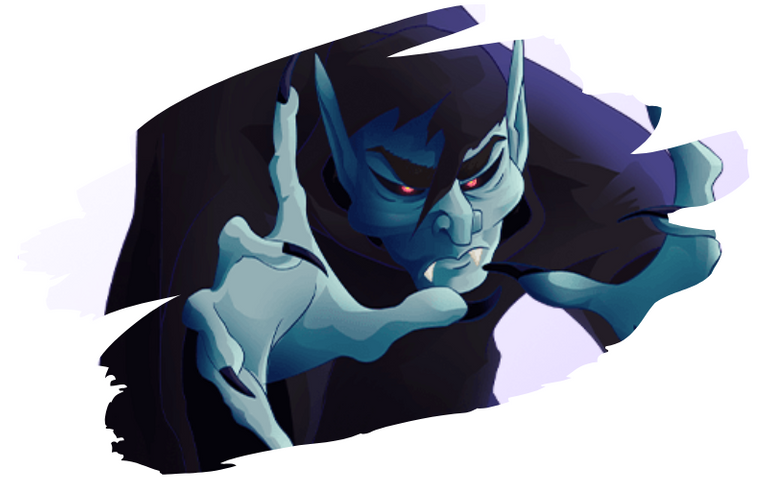 My strategy with debuffs worked, almost all my opponent's cards became extremely fragile, the death element is the best for this type of move, I thought my tank wouldn't last much but he stayed until the end, my bonesmith didn't even see the game🤣, my double debuffs were excellent, and the star of the game eliminated 3 cards 😍, Urueus at least absorbed two hits.
One of the best cards to play in matches with little mana, it has a lot of damage for its cost and lvl and can get even stronger at higher lvls, if you can protect it in the match is sure that it will destroy the opponent's cards easily😁.

Game Link: Splinterlands
Battle Link: ZALLIN Vs. JOMTEMP9

---
Image sources: https://splinterlands.com/ and https://www.splintercards.com/chaos-soul-strangler
---
---
---