A Week to remember in Splinterlands Community!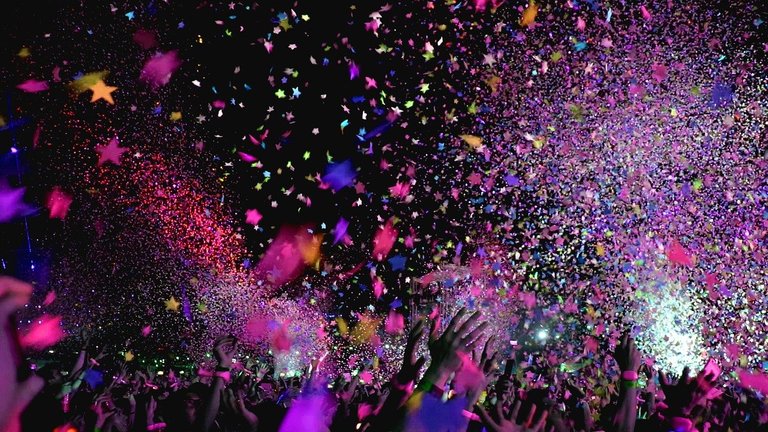 Hello there again my fellow lovely and great community! I'm always grateful to the God above that he gave me a chance to be part of this wonderful community at SPLINTERLANDS. It's been a week since I blog something about my experience here in Splinterlands, and now here's what I got from this wonderful and prosperous week (Oct 9-16).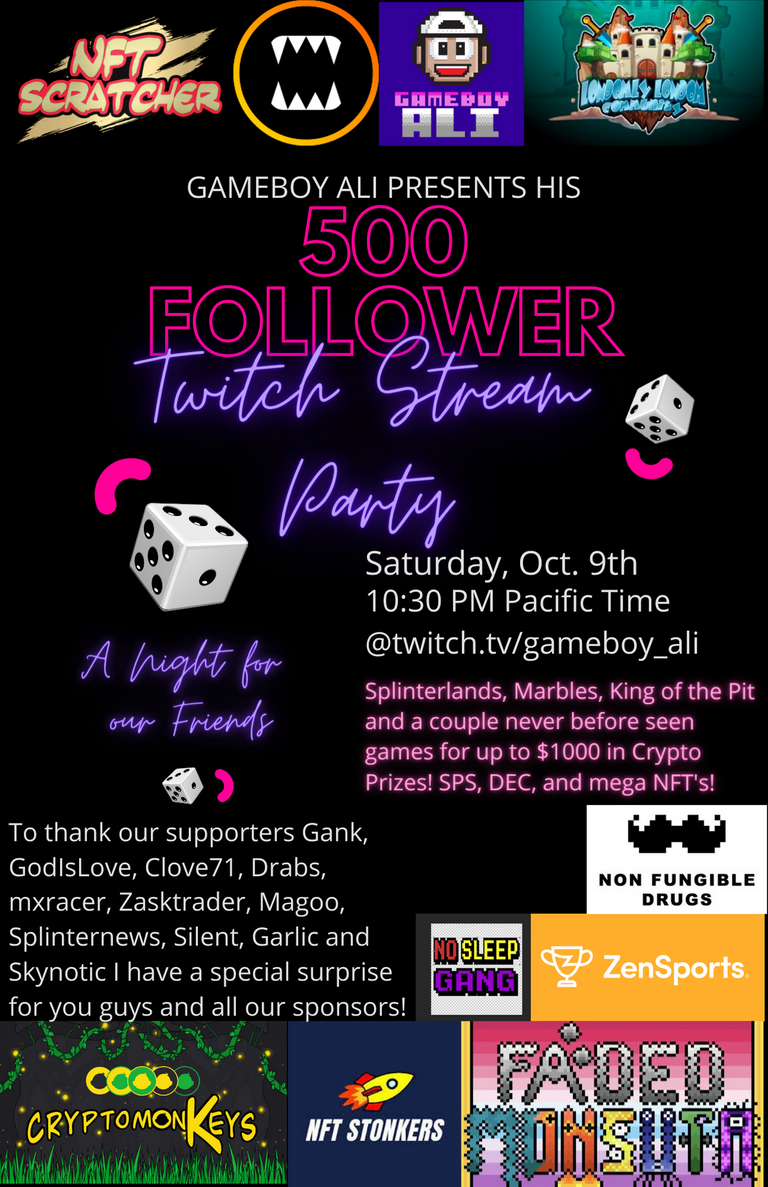 First Party - ALI'S 500 FOLLOWERS PARTY!
Oct 9, 2021
@ https://www.twitch.tv/gameboy_ali
This is the first party I attended on that memorable week. The host is no other than the great brother of mine @gameboyali. If you didn't know him yet, please do follow all his streams and social media accounts below. One thing I can only tell you guys, this talented dude is a full of energy stud, one of the most amazing and generous people in the Splinterlands community, and definitely a nobleman inside and out! He's the first person who help us exposed to many of mind blowing NFT's collectibles that he shares from most of the supporters and part of our big community.
Definitely have a big heart that continues to inspire a lot of people and one of the reasons why I learn how to share my blessings with other people. The gifts I have received from him were just amazing around 10 wax nfts cards collectibles, 2 packs of wax NFT cards, and many SPL assets. He always makes me feel so overwhelmed in his streams as he continues to promote my name even if I'm not there watching, this dude is really my brother by heart, and will be supporting him until the internet doesn't exist anymore.
Please check his incredible profile on the following links below:
YOUTUBE CHANNEL: https://www.youtube.com/gameboyali
GAMEBOY ALI DISCORD LINK : https://discord.gg/WuQeKBYQgn
INSTAGRAM : https://www.instagram.com/gameboy_ali/
TWITTER : https://twitter.com/gameboy_ali_
TWITCH : https://www.twitch.tv/gameboy_ali
FACEBOOK GROUP :
https://www.facebook.com/groups/gameboyali
Personal Overall Estimated Prize: 100usd+/mth
Second Party - CLOVES BIRTHDAY BASH!
Oct 11, 2021
@ https://www.twitch.tv/splinterlandsclove71
Second party is one of the greatest and special that I attended that week. Just completely happy to be there as it's the birthday of our Queen @clove71, the founder and greatest influencer of SPLINTERLANDS Twitch TV Community and as a whole, one of the major contributors to the overall SPL community.
What I can say more, she got everything, she is everywhere, and I don't even think who can even match her flexibility working on SPLINTERLANDS. She always makes people happy and continues to make everyone feel that you are always welcome and you will definitely feel overwhelmed once you got an opportunity to watch her works live on TwitchTV streams or just reading her blogs here in PeakD.
One of a kind and one of the best real people in our community that shares everything she got. I can't say any more as we all know how really great she is from head to toe. We always love you and we thank you for teaching us to be a better person.
Please check and follow her at PeakD https://peakd.com/@clove71 to know her recent blogs and more information about her other social media accounts.
Personal Overall Estimated Prize: 200usd+/mth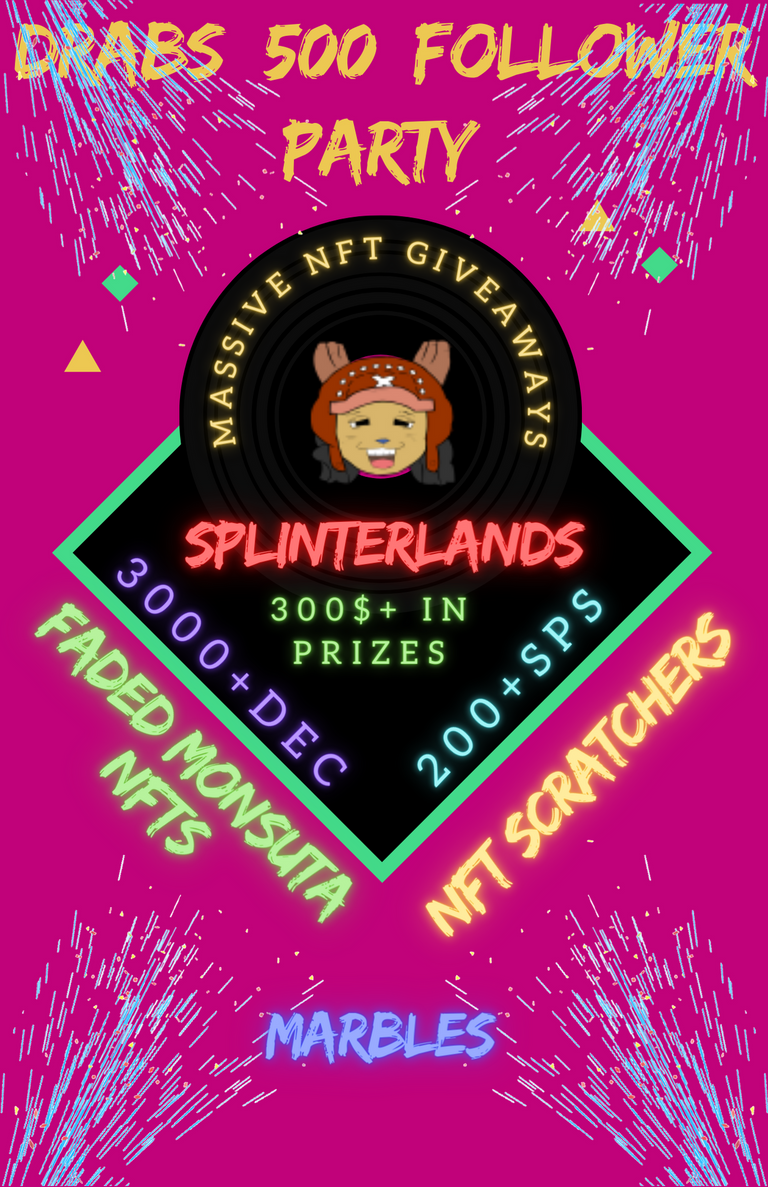 Third Party - DRABS 500 FOLLOWERS PARTY!
Oct 12, 2021
@ https://www.twitch.tv/drabs587
The last party for that week, definitely one of the very best, an avid supporter of my brother @drabs587, the main reason why I found a home in SPLINTERLANDS.
This guy is simply one of the very best to do it in TwitchTV, he is just a unique and genuine stud. He is my brother from another mother and country! I'm proud of him and will definitely always preach his very helpful deeds in the community. He gave out tons of prizes whenever he streams and definitely big prizes at the said party. One of the founders of the so-called hype NoSleepGang, as my brother doesn't really care about sleeping as he supports every streamer's around live the best way he can. One of my avid supporters here in PeakD as he continues to shout out my blogs always on his live streams.
To find out more about his profile and other social media accounts please check this out https://peakd.com/@drabs587
Personal Overall Estimated Prize: 100usd+/mth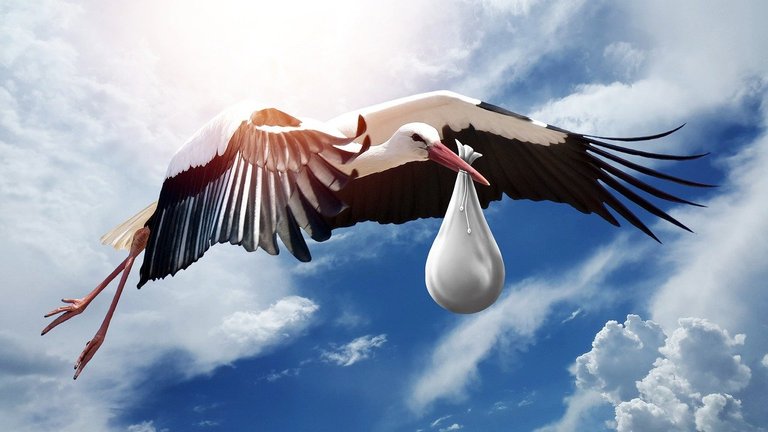 Finally, to sum it all, the reason why I put in my estimated prizes there is not to really promote them to the community but just to give you an estimate of how generous these streamers are helping other people's lives to be better. Also, I just want to share that being a subscriber on their TwitchTV @2usd/mth is not really a major problem to think of because the amount of knowledge and the additional prizes you get are second to none.
Just the fact to be solely part of that wonderful community is already a treasure. I'm not really encouraging the community to subscribe to their channels but for me personally, that's the only thing I can contribute for them now as they are really deserving and amazing people. You may have different perspectives and views but I know some people can do more and once you feel the love and joy you can't just stop it. Share what we can as always!
Feel free to sign up now @ https://splinterlands.com?ref=zasktrader to join this wonderful game and community at SPLINTERLANDS, come on now and start the amazing journey that we will both write its history at PeakD!
Please help the community grow more and bigger by following and watching them live at TwitchTV on the following schedule below: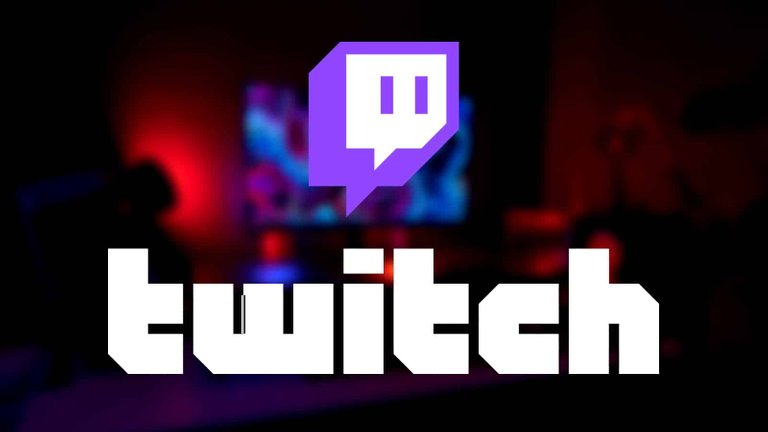 Weekly Stream
@clove71 https://www.twitch.tv/splinterlandsclove71
@Gank https://www.twitch.tv/splinterlandshq
@drabs587 https://www.twitch.tv/drabs587 @Godislove777 https://www.twitch.tv/spl_godislove777
@gameboy_ali https://www.twitch.tv/gameboy_ali
@rentaw https://www.twitch.tv/iamrentaw
@CmmndrBawang https://www.twitch.tv/cmmndrgarlic
@thercek https://www.twitch.tv/silentxnecrosis
@BokiCa80 https://www.twitch.tv/bokica80
@splinterlandscolosseum https://www.twitch.tv/splinterlandscolosseum
@Solymi https://www.twitch.tv/splinternews
@0hmmygod https://www.twitch.tv/0hmmygod
@skynotik https://www.twitch.tv/skynotik
@Sunny https://www.twitch.tv/snyxnya
@Puditang2300 https://www.twitch.tv/puditang2300
@cryptollamatv https://www.twitch.tv/cryptollamatv
@bulldog1205 https://www.twitch.tv/bulldog1205
@adikar https://www.twitch.tv/adikar
@theconfusedminer https://www.twitch.tv/theconfusedminer
@untamedsarge https://www.twitch.tv/untamedsarge
@zitronttv https://www.twitch.tv/zitronttv
@without_empathy https://www.twitch.tv/without_empathy
@thisisaftersound https://www.twitch.tv/thisisaftersound
@siutcase https://www.twitch.tv/siutcase
@niclamus https://www.twitch.tv/niclamus
@nardian_spl https://www.twitch.tv/nardian_spl
@mhowii https://www.twitch.tv/mhowii
@ivarBj0rn https://www.twitch.tv/ivarbj0rn
@holoz0r https://www.twitch.tv/holoz0r
@ForeverAverage https://www.twitch.tv/foreveraverage
@Fitz1567 https://www.twitch.tv/fitz1567
@TheOldMan https://www.twitch.tv/theoldmanstreams
@damienwolf https://www.twitch.tv/damienwolfhowls
---
---