FLAWLESS BATTLE ENTRY - SHARE YOUR BATTLE Weekly Challenge! DEFENDER OF TRUTH
DEFENDER OF TRUTH WILL SET YOU FREE
DEFENDER OF TRUTH
The Defender of Truth is a powerful wizard of Khymeria, as well as an important political figure for the Order of the Silver Shield. When the Khymian warriors march to war, the Defender of Truth is their General. He inspires his troops with the divine protection of the Silver Shield.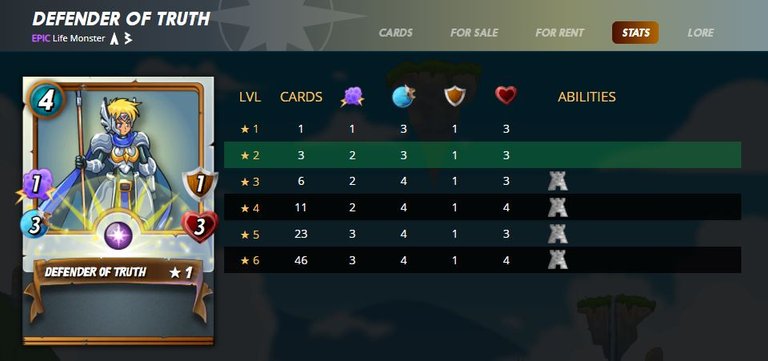 LINE UP AND POSITIONING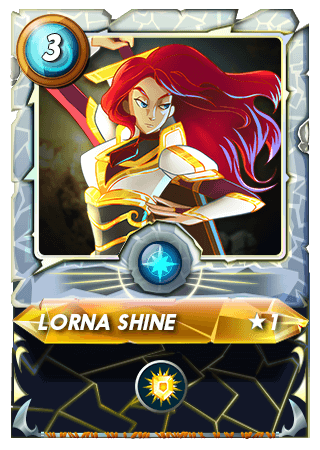 Summoner: LORNA SHINE
Reason for Picking: A very powerful summoner especially in playing bronze league that provides DIVINE SHIELD abilities to all friendly monsters.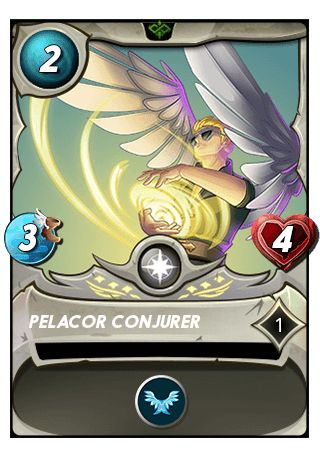 First Position: PELACOR CONJURER
Reason for Picking: A low mana tank with a 3 speed and flying ability, best to use in a 13 mana battle for life elements.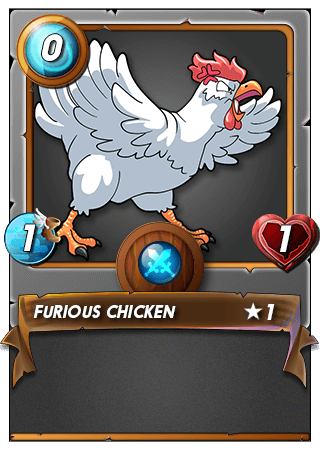 Second Position: FURIOUS CHICKEN
Reason for Picking: A good choice for the second position as it protects any monsters from any snipe or opportunity attacks, also a zero mana monster that is very useful in any battle.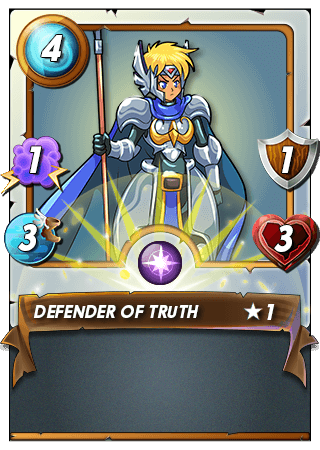 Third Position: DEFENDER OF TRUTH
Reason for Picking: A very nice magic damage attacker with 3 speed and 1 armor. This week's "weekly challenge battle" feature monster LOL.🤣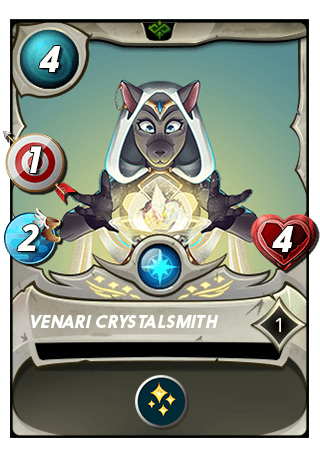 Fourth Position: VENARI CRYSTALSMITH
Reason for Picking: A good ranged attacker with a tank heal ability, a very useful monster in any battle especially in a low mana cost format.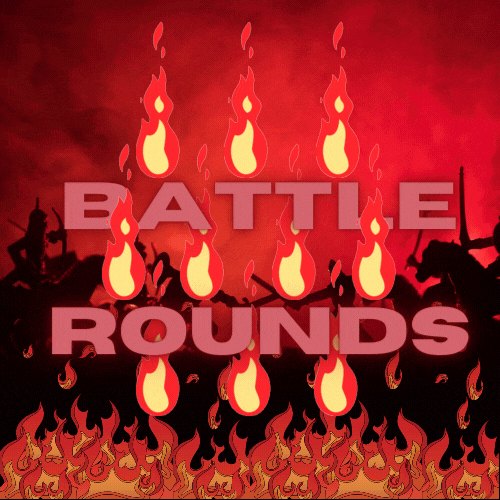 BATTLE ROUNDS
Game Rules: Equal Opportunity and Keep Your Distance
Mana Cost: 13
(PLAY BY PLAY)
ROUND 1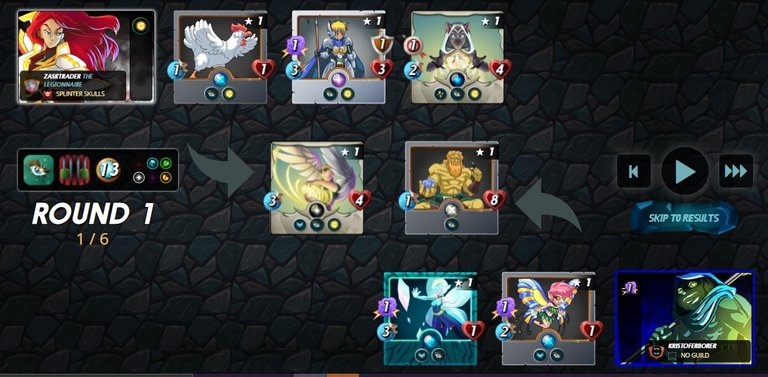 Reaction: At the start of the first round after checking the enemy monsters and with the ruleset applies, I know I have an advantage on this as my summoner gives me a divine shield for all my monsters and the enemy summoner was not able to utilize the negative 1 magic deduction from my team.

ROUND 2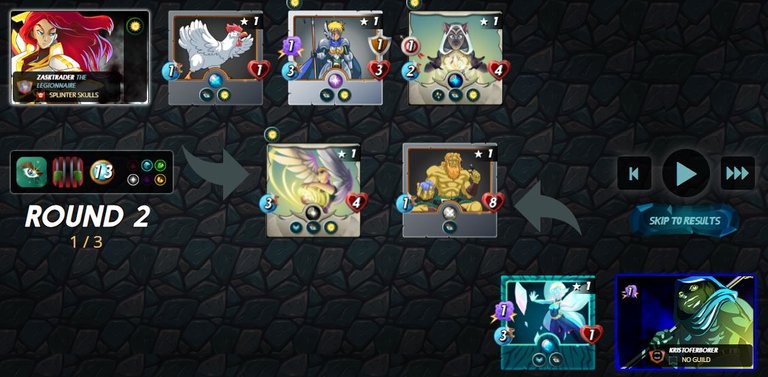 Reaction: At the start of round 2, the enemy monsters have 2 more left and only one of them is capable to attack. With the help of my divine shield, my team is still untouchables.

ROUND 3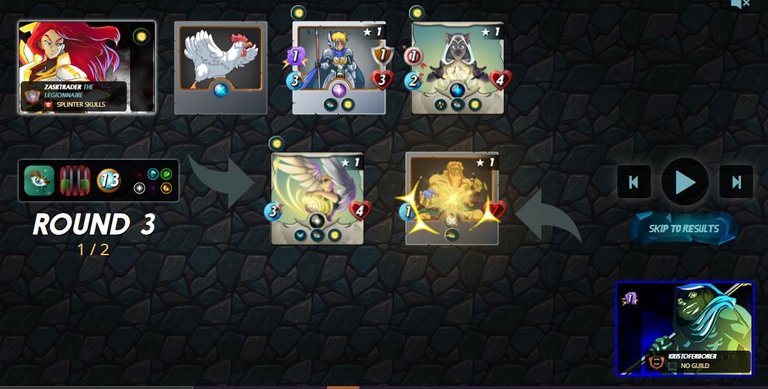 Reaction: Due to the ruleset my team got the first attack on the 2nd round and the only enemy monster left on the 3rd round is a tank with 8 health and zero damage. This already sealed my victory.

ROUND 4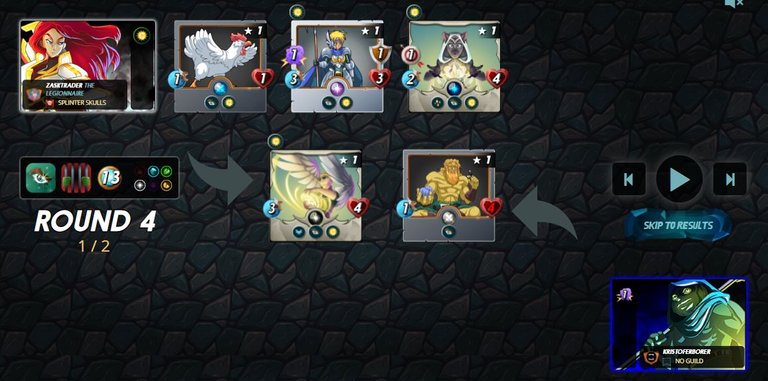 Reaction: With a total team damage of 2 every round, i still need to complete my attacks on the next 2 rounds to finish him off.

ROUND 5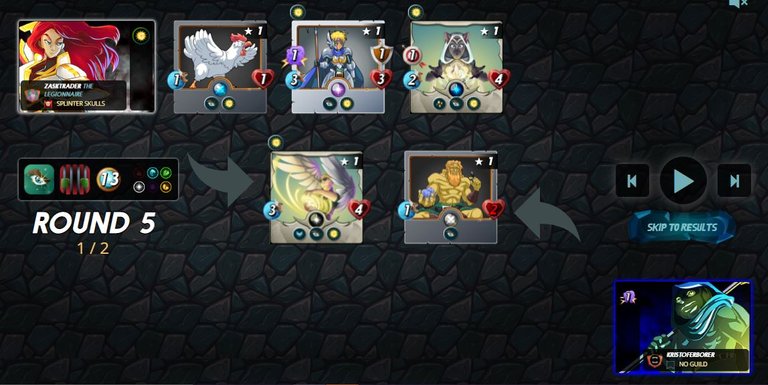 Reaction: My team only needs 2 more damage next round to complete the battle. The enemy tank has only 1 speed which means my team with higher speed attacks cant miss their target.

ROUND 6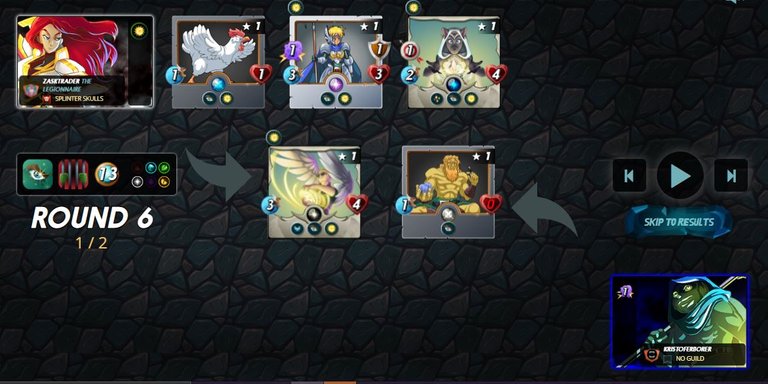 Reaction: This is the end of the battle rounds and I was happy I got a flawless victory. My enemy only hit my team once and with the divine shield ability of the summoner, the damage was negated.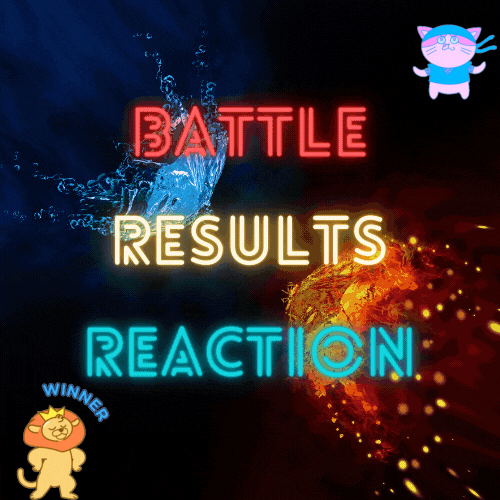 Battle Results Reaction:
I was surprised to get a flawless victory and did not expect my enemy to use that kind of lineup. I always love to use Lorna Shine life summoner on battling out in the bronze league and that's one of the reasons why it's really a good choice. Divine shield ability is like a hidden armor that negates the first damage on the monsters and the power plus speed of "Defender of Truth" provides me with this sweet flawless victory.
Tell us about your lineup
My lineup is consists of 2 tanks (1 chicken), 1 magic attacker and 1 ranged attacker.
Did your strategy work?
Yes, with the help of Lorna Shine summoner that gives Divine Shield abilities to all friendly monsters, any good combination of monsters will surely have an advantage.
What will you try differently next time?
I would love to try this kind of lineup and set up in the silver league and will try to use some level-up monsters to tandem with Defender of Truth.
Do you like the DEFENDER OF TRUTH? Why or why not?
This is a beta pack card and as I was not really renting an old card that much moving forward to the release of new cards, it's like using a Venari Wavesmith card on Water Element. I would say I like it, like this may be the second time to use the card and it gives me a flawless victory. However, as we move forward to the new format I can't say I would rent this kind of card regularly in the future.

To watch the full gameplay, please click on the highlighted hyperlink below:
Weekly Battle Challenge - DEFENDER OF TRUTH

If you are now ready to experience this, feel free to sign up now @ https://splinterlands.com?ref=zasktrader to join this wonderful game and community at SPLINTERLANDS.
You can also follow me on twitter
@Zasktrader to check the latest updates in SPLINTERLANDS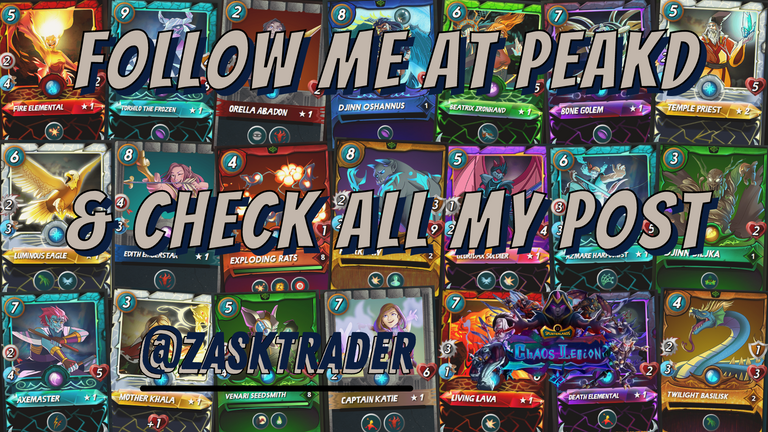 ---
---