HOW MANY WAYS TO EARN IN SPLINTERLANDS? IT'S UNLIMITED... LETS FIND OUT WHY!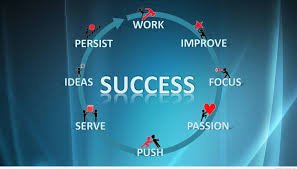 Hello there guys, once again I just wanted to share my journey here in SPLINTERLANDS! The number one NFT game that keeps on innovating, growing, and being so competitive all across the board!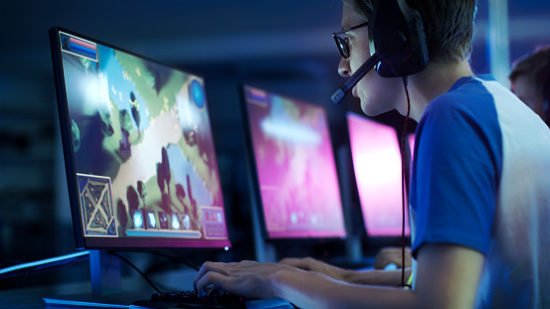 Let's start! A lot of people who are trying to play and earn money here in SPLINTERLANDS are definitely wondering or hesitant in investing money from this game. Why? I don't know the answer as well but for me, I have learned a lot from the hardworking people in the SPLINTERLANDS community via youtube, twitchtv and now here in PeakD/SPT. They provide tons of support and help from these communities that will guide you to have a great portfolio in the game while enjoying it as well. So here are the ways that I did to earn here in SPLINTERLANDS.
PLAY THE GAME
First, you just need to invest $10 at the time of writing to buy a spellbook that will enable you to earn DEC(Dark Energy Crystal) while playing the rank game. Also, you can increase the DEC per win earnings as you continue to climb up your league, join a guild, use cards such as gold foil, alpha, and beta that give additional bonuses on every ranked game win you play.

Also, while playing your ranked game after investing a spell book in the span of 23hrs, you are eligible to play daily quest and once you finished it, there is a reward chest waiting for you. In addition, every 15 days new season starts, if you finish good in higher leagues or at least finish top 20 (BRONZE LEAGUE) in ranking for the league you are playing you get an extra amount of DEC depending on your position plus more rewards chest.

TRADE YOUR ASSETS
In this stage we need to put some extra money or spend the DEC you have gained as you started to feel the game and see the benefits of having your own card or rent a card first to play in higher leagues and have a number of daily/season chest.
Now, if you get familiar with the rental of its cards on the marketplace, you will have an idea what are the cards that most people usually used, rented and the value appreciated. As im acting on behalf of new players here, it's really tough to buy summoners/monsters from the old release packs that have been there for a while in the market and the only thing I can ask you to do is to wait for the new Chaos Legion Packs. For now, focus on buying cheap deals like the new chaos legion reward cards, untamed cards, and dice as these will be the new sets of cards that will most likely get used moving forward.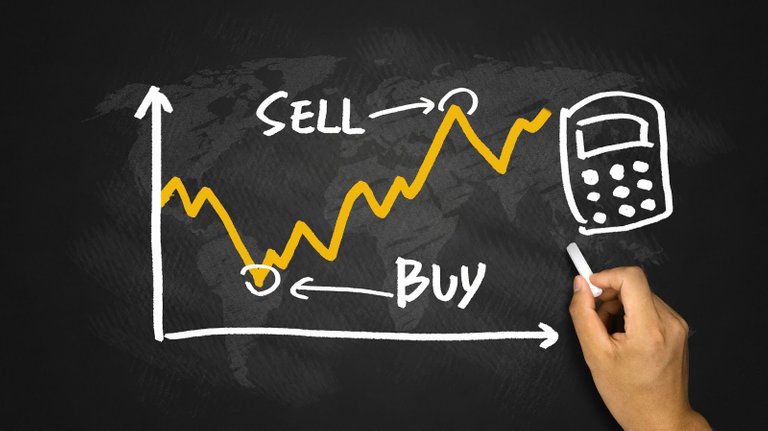 However, let me just share something that i have done while waiting for the new packs, as the price of cards goes down after 1 season ends, the number of cards that comes from the rewards chest gets a lot and thats the best time to buy in the market.
You always need to buy a valuable card that you might use, earn from it via rental and capitalize the value of the card itself. Always check the collection power value per usd to determine if its really valuable in the long run. Now if you have it for a while and you see the value of the card have increased, you might try to flip it on the market to buy a new one and learn to do this again for you to gain more assets.
Also, monitor the price of DEC in the market as for me personally i tried to buy more when DEC price is up and sell the cards when price of DEC is low, simply because we all knew were getting DEC when we sell cards right? so that's just my point of view and it works for me as the prices of crypto goes up and down.
BUY WHEN DEC PRICE IS UP

SELL AFTER 8 DAYS WHEN DEC IS ON DIP

Now, I have gained an extra 70k DEC (600usd now) by just waiting and flipping the card at the right time and the value of it now is not only 188usd more on my end. Also, as we all know prices of rental at the market when the season ends goes up, ill always take my chances to sell off my cards during that time and if the DEC conversion rates are in a very good position. So basically it's still like a buy low and sell high strategy by using perfect timing in trading your assets.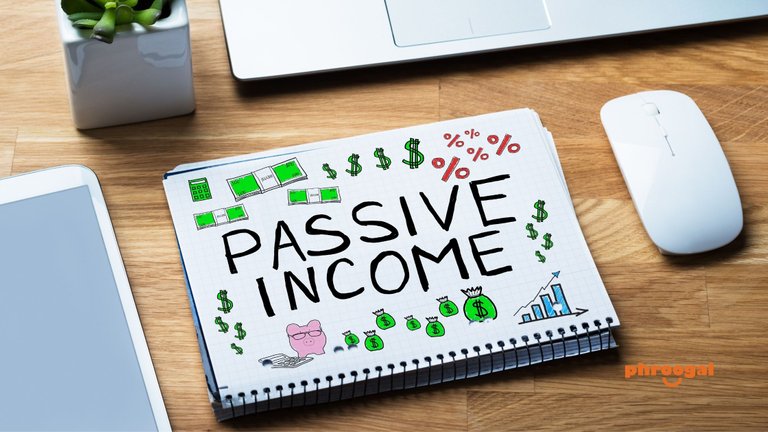 UNLIMITED PASSIVE INCOME
Another way of earning here is to have a passive income while enjoying, playing and trading. I just love SPLINTERLANDS as if i chose to rest for a while my earnings never stops. Imagine just buy a good amount set of cards as for myself as a new player here i just tried to look at the market for the most rented cards that i also renting for a while and if its cheap i will definitely try to grab and flip it to my passive income. Also, not only that you are earning extra, it will give you collection power which help us to gain a certain amount of airdrop points. Here are some of the cards that i have put on rental as of the moment.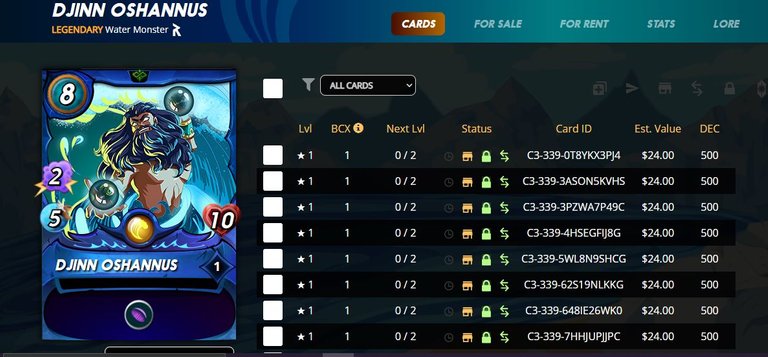 I bought quite a number of Djinn Oshannus when it dips around $20 below as my point is simply this card is one of the most undervalued and rented for the new chaos legion reward cards. Even if it doesn't really give me a lot of collection power the important thing here is that my passive income daily is always active. If you buy a quantity of its card try to buy to the point of upgrading the card to the level that they get extra abilities, damage or health.
Diversification of your assets is important, I bought quite a number of cheap cards that give me on the other hand higher collection power but not really giving me a lot of earnings daily for rental. So buying it @.25-.26 per card gives me around $28-$30 usd investment for 2,410 collection power but the rental is cheaper than the Legendary card that I purchase above but gives 500 collection power. So balancing is very important as it benefits our portfolio in the long run hence gave us drop off points daily and DEC for rental.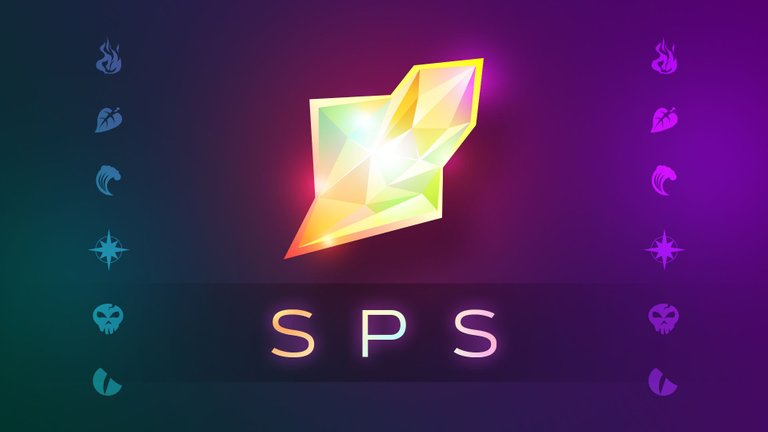 SPS AIRDROP
How to earn in this stage? This is just amazing and there's a lot of ways you can get your points here by just collecting, buying assets and playing the game itself. Here are some points that i can briefly discuss: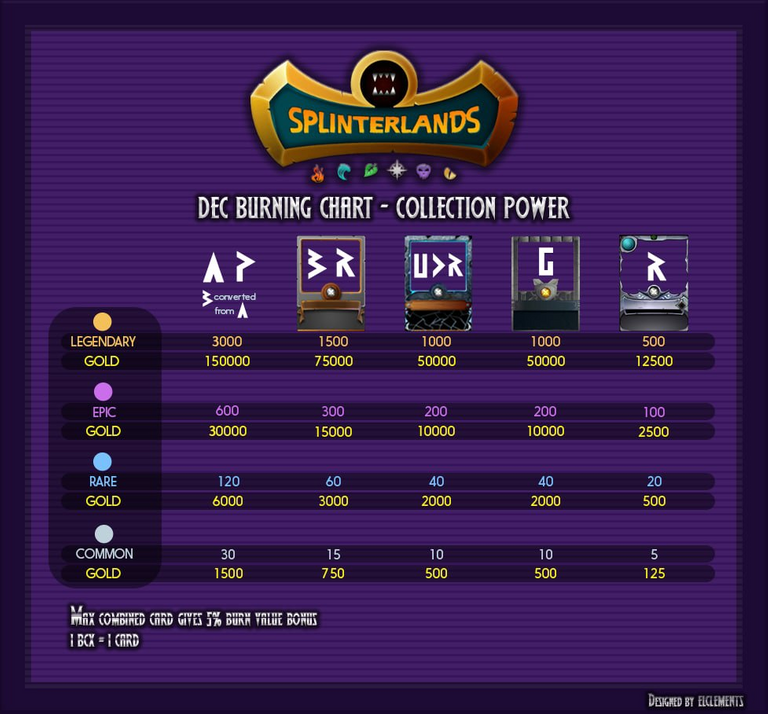 Collection Power - buy any cards from SPLINTERLANDS and you will know the value of it and gives you a lot of ways to earn as discussed above.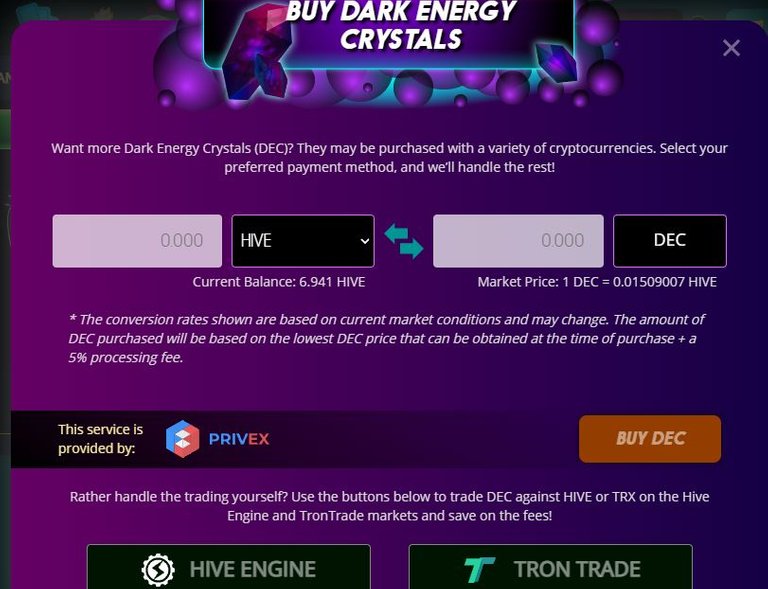 DEC (Dark Energy Crystals) - just invest spellbook and you can earn this token right away. Also, there is a lot of ways to get it instantly by trading your other crypto assets to DEC.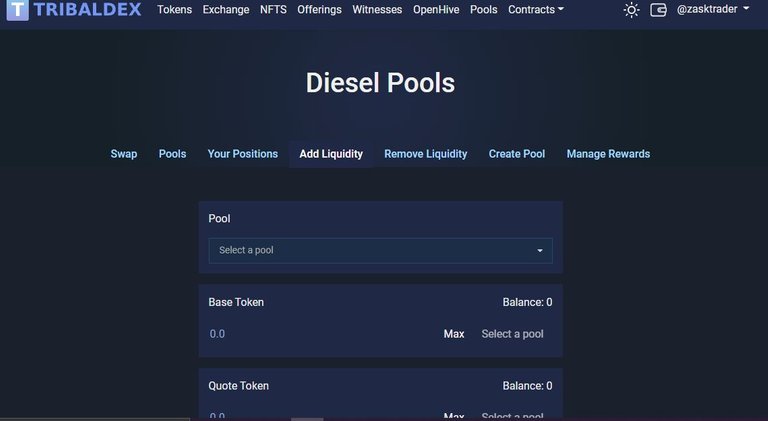 DEC Liquidity Pools - an extra layer that you can do from a third-party site like tribaldex or pancakeswap that will give you more dropoff points.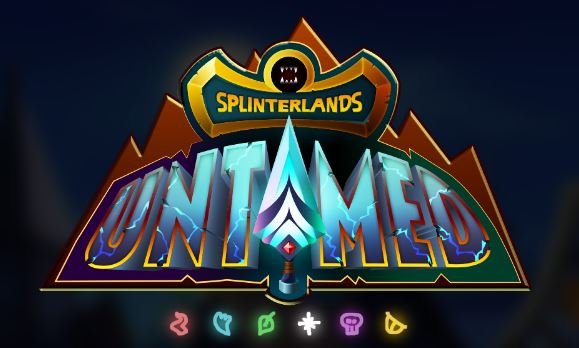 Card Packs - If you are lucky and you have played this game for a while, you must have earning points from it, so we are all pumped up to get as many Chaos Legion Packs available soon as we will benefit from this as well.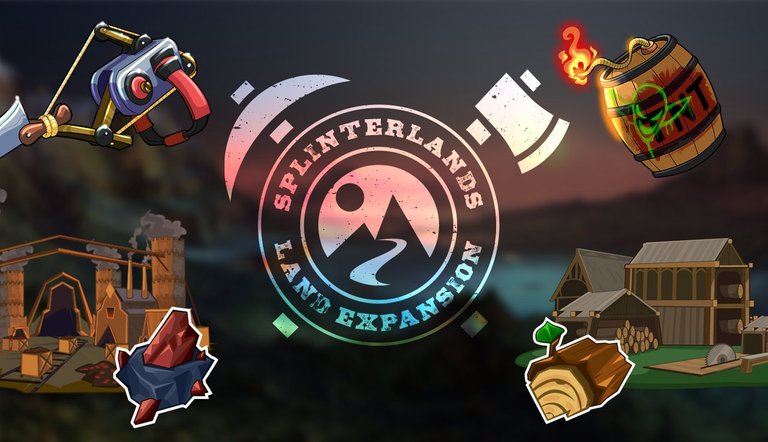 Land Plots - I wish I have known this game early as this is one of the benefits of the players who bought it, got engaged early and invested time here in SPLINTERLANDS. We can still buy some of the land plots in hive engine (https://hive-engine.com/?p=market&t=DEC)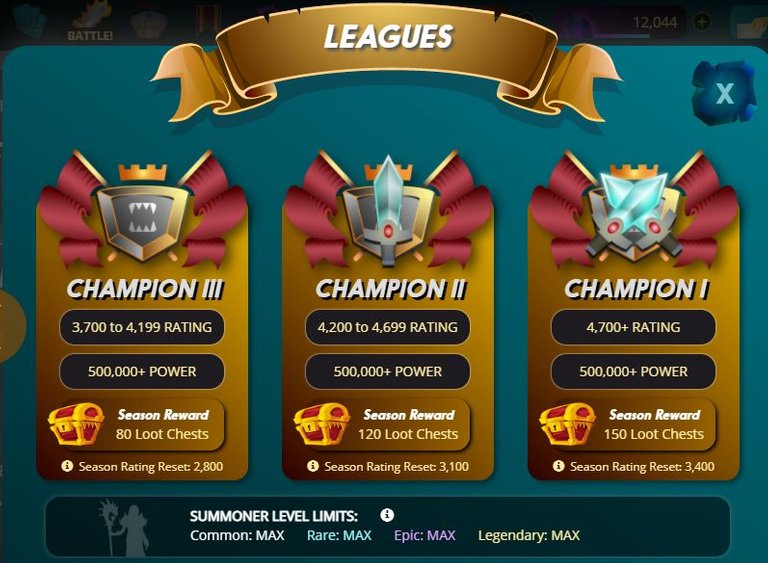 Champion Points - If you are able to play the most hard fought league called Champion League then you will earn this, to benefits those high-ranking players who really deserved this as they play longer than us and definitely the one who stays longer and trust the process.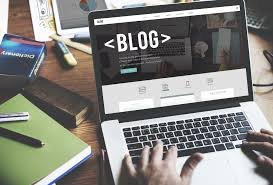 SPT (Splintertalk Tokens) - simply share your experience why you love this game, strategies on gameplay, and just be yourself like what I'm doing now if you get an upvote then you deserved that SPT tokens which is an airdrop point. It's really awesome that they gave us earning in two ways PeakD (https://peakd.com/) and SPT (https://www.splintertalk.io/) share our blog and give us back a certain amount of tokens so really the generosity of the people in SPLINTERLANDS is simply amazing!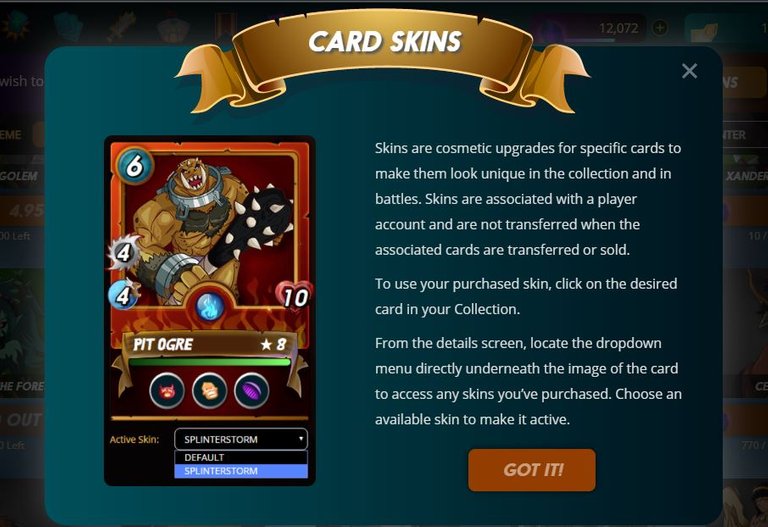 Card Skins - if you're fond of upgrading your collections of cards to the next level then you might be able to get these and earn something.

Totems - Initially it was available as prizes in the Splinterlands Land Raffle as per this article (https://peakd.com/splinterlands/@splinterlands/splinterlands-land-expansion-details) and will be live again once the land expansion is running.
Titles - I'm really not familiar with this one and feel free to share it with us, the only thing I knew now is that it gives you airdrop points.

STAKING SPS
As of now, it gives us some SPS depending on the amount you staked in and soon a chaos legion presale voucher. For sure, in long term, this will give us additional benefits and we just need to trust SPLINTERLANDS.

TOURNAMENTS AND BRAWL
Tournaments, by the title itself we all knew that we will earn something from it if we finish places that give reward for the said event.
Brawl, once you find your guild and be able to participate in your guild brawl definitely it gives you merits that can be used to buy Gladius card set and gives you an additional collection power for airdrops.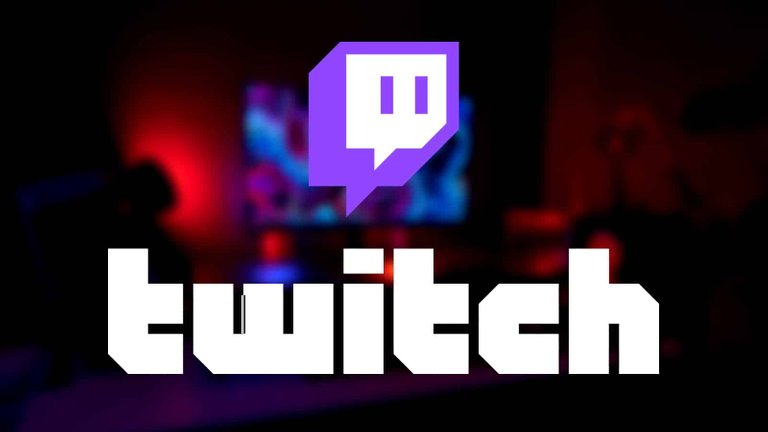 JOIN THE COMMUNITY!
Lastly, just support and watch our hard working, generous, dedicated streamers daily, and if you are lucky definitely you get something from it not just being part of big family itself but learning strategies from a game, feeling the love of one another, and most importantly sharing their blessings. This community is the best in the world and for me it's unbeatable. So please guys if you're able to earn extra already please don't hesitate to spend just $2 monthly subscription to maximize your gaming experience in SPLINTERLANDS. You can also try to follow them for a while but again I highly suggest getting a subscription as you really see what I'm trying to say when you experience watching them.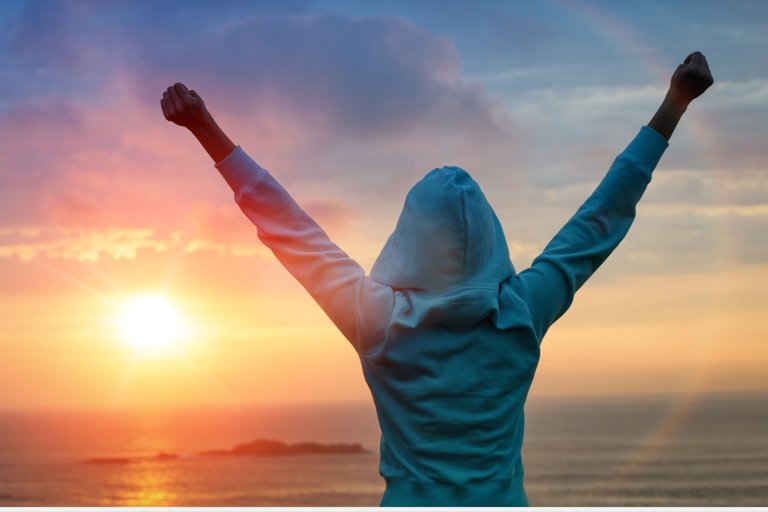 Finally, I have come to an end writing this off, I hope that I shared something with those who take time to read this, and if I have miss more on how to earn extra in our lovely game SPLINTERLANDS, I would love to hear your suggestions and feedback.
Shout out to the SPLINTERLANDS community for inspiring me so much, you know who you are, lots of love and respect always! More power guys!
#nosleepgang
#sharewhatwecan
#splinterlandcommunity
#mamaclove
#gankthemyth
#justinwisdom
---
---