MY FIRST EVER LEGENDARY GOLD FOIL REWARD IN DAILY QUEST

Hello guys, I just want to share a wonderful experience while just playing in Silver League 3 here in Splinterlands. As we all know this is the very best game to enjoy and at the same time earn some money. Simply because you always have a chance to get these rewards cards anytime and any day by just playing this game.
THE LEGENDARY GOLD FOIL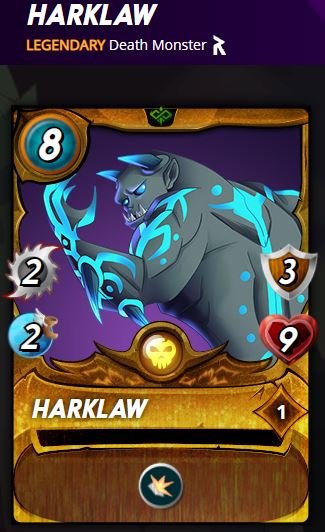 Value of this card:
Sale value as of now: $400
Airdrop Points: 12,500
Estimate SPS dropped daily for you: 1.7 SPS
Remaining airdrop days: 275
Estimate SPS dropped by the end: 460 SPS
credits to: https://www.splintercards.com/tool-sps-airdrop.html
This is the actual pull of my daily rewards chest. For me personally, I was lucky to buy more quest potions using credits before they set it at 750 DEC price, I'm really lucky to get this pull from a silver league and I was always dreaming of getting a legendary pull someday but I'm expecting it to be on a higher level gold above and possible only at end of season chest. So I beat the odds and I hope you guys are next! If you do, please share your experience with us, and let's celebrate together.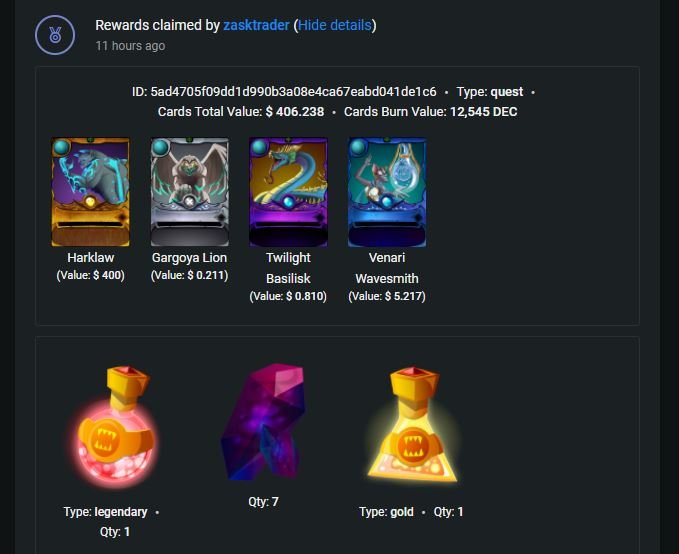 If you are now ready to get these rewards, feel free to sign up now @ https://splinterlands.com?ref=zasktrader to join this wonderful game and community at SPLINTERLANDS.
---
---