Splinterlands | Weekly Battle Challenge | Wood Nymph and its Earth splinter double heal combo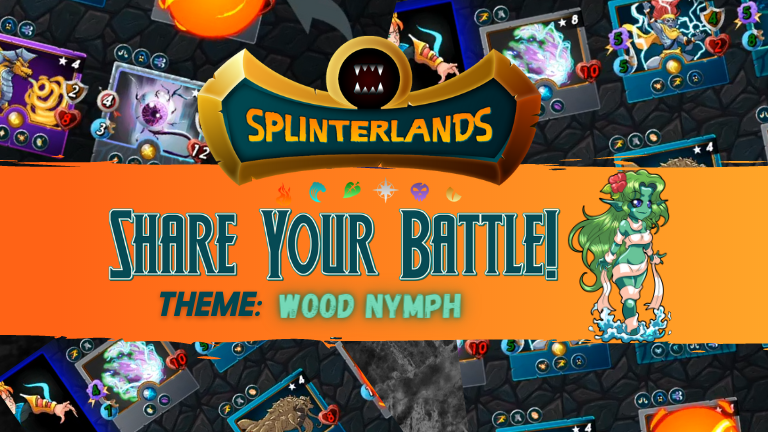 This week's featured monster is one of the best supports in Splinterlands, the Wood Nymph!!!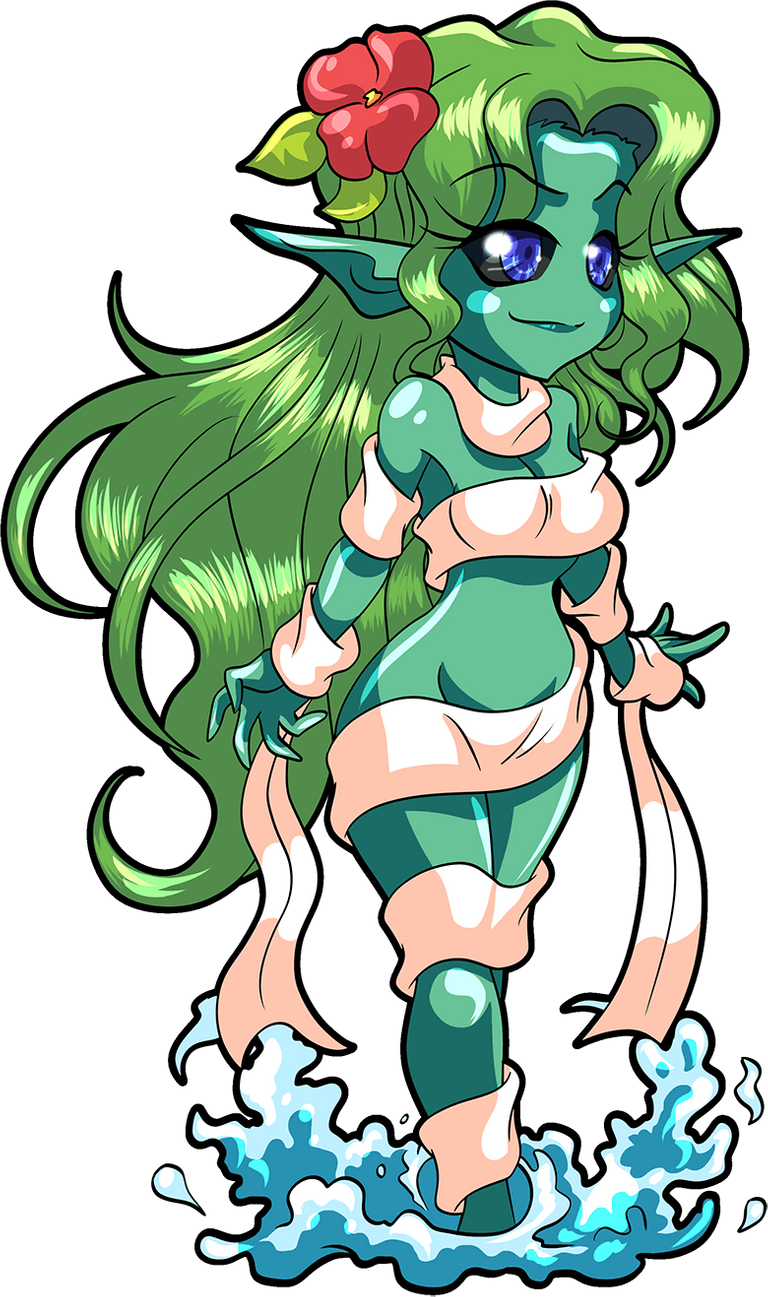 Wood Nymph belongs to the Earth splinter with Tank Heal ability at its initial level and Strengthen in it's leveled stage. The Tank Heal ability is a good way to support your tank to absorb more damage. The Strengthen ability provides plus 1 health to all friendly monster.
The HP regen from Heal depends on the max HP of the monster. To be exact, that is 1/3 round down to whole number. So the additional health from the Strengthen ability will greatly affect the HP regeneration from its Tank Heal ability.
Wood Nymph also has a low mana with Magic damage. It can fit any line-up whether its a low mana battle or high mana battle.
Battle rules and strategy
Well, this is one of few matches I have in Silver league where we have the Standard Ruleset, and all Splinter elements are available. So basically, it's a no rule game with 32 mana cap. For me, this is one of the hardest match to predict since all are open. The only way for you to outplay your opponent is to predict their strategy based on the match history.
With that in mind, I cannot find a good pattern in my opponent's history so what I did is basically I put myself in his position, a "put yourself in someone's shoes" scenario. I tried to predict his line-up by countering my previous matches.
To explain it better, below is my two previous match before this fight.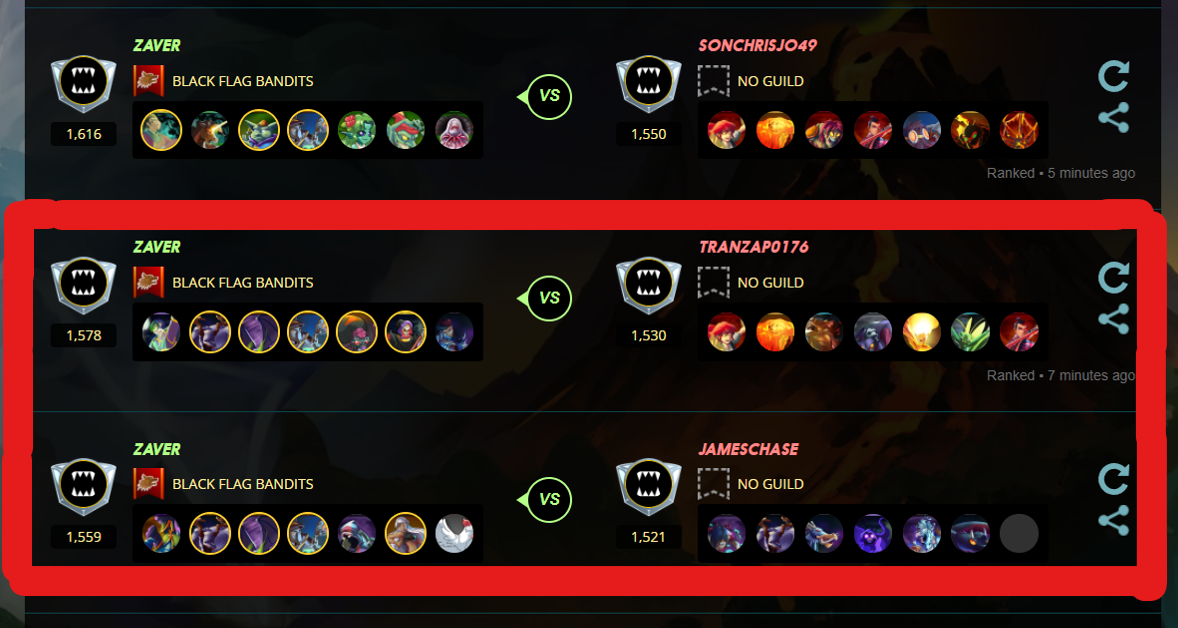 I used Owster Rotwell, a Death summoner, which counters Magic damage by reflecting opponent's magic damage to them. And I also used Quix the Devious, a Dragon summoner, which reduces Range damage and Speed of the opponent's monster.
With these two Summoners in mind, the only best way to attack my deck is to use Melee damage. Predicting this will happen, I used Mylor Crowling as summoner to have Thorns ability, which is a good counter for melee damage.
My Line-up
Summoner => Mylor Crowling for Thorns ability to return damage to melee attacks
1st => Unicorn Mustang for Void ability incase he uses monsters with magic attack.
2nd => Goblin Psychic for magic damage and tank heal ability to help our tank sustain damage.
3rd => Venari Spellsmith for the additional magic damage and Dispel ability in case our opponent uses buffs ability. Our Venari Spellsmith is actually at level 4 with Amplify ability (increase damage from Thorns). Unfortunately, our Summoner does not have enough level to summon a level 4 rare monster which limits the level of our Venari Spellsmith.
4th => Wood Nymph for magic damage and tank heal. The double heal combo is one of my favorite for both Earth, Water, and Life deck. For Earth, it is the Wood Nymph and Goblin Psychic combination.
5th => Goblin Sorcerer for magic damage with Sneak ability. We want to have a Sneak attacking monsters as well incase my opponent also uses a Tank with Void ability. With this, I have a chance to kill the support.
6th => Queen Mycelia with the Protect ability. This ability provides +2 armor to all our monsters. It is an added protection against melee and range attacks. And in case our opponent uses melee type monsters, they will be damage by the Thorns even by just damaging our armor.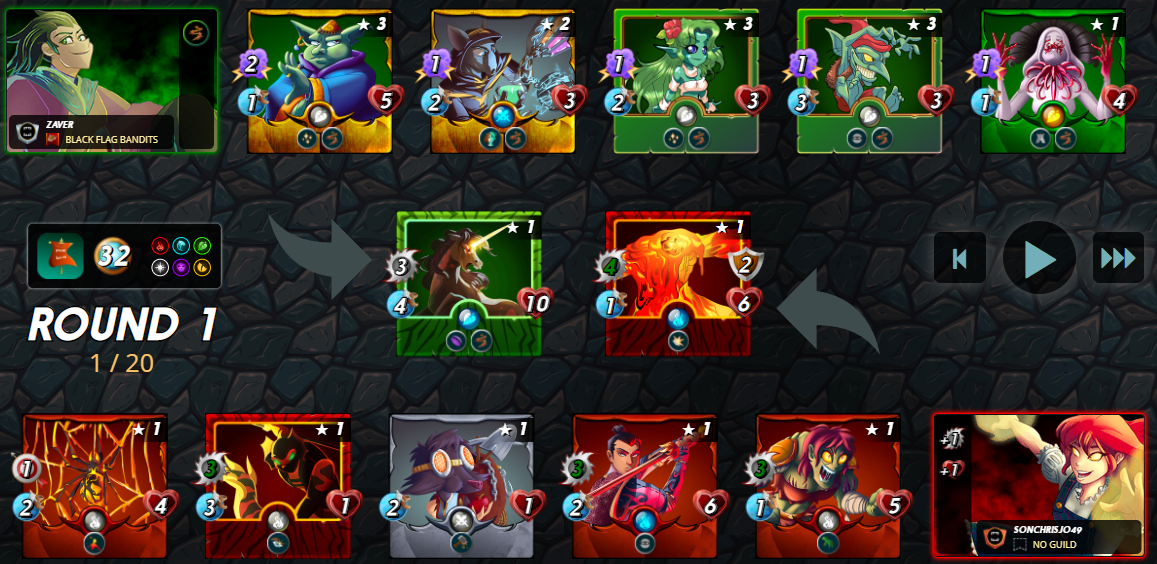 Here is the link to my battle.
---
Do you want to know what is SPLINTERLANDS, how to play this awesome game?
"Splinterlands is a digital, collectible card game built on blockchain technology. It is similar in concept to games like Magic the Gathering and Hearthstone where you build up a collection of cards, which all have various different stats and abilities, and use them to battle other players in skill-based matches. By using blockchain technology, players can buy, sell, and trade their digital assets freely just as if they were physical cards, and all transactions are recorded publicly and immutably."
You can start by playing this game by registering using my referral link: https://splinterlands.com?ref=zaver
---
---