Pre-sale packs pool from Gladiators guild.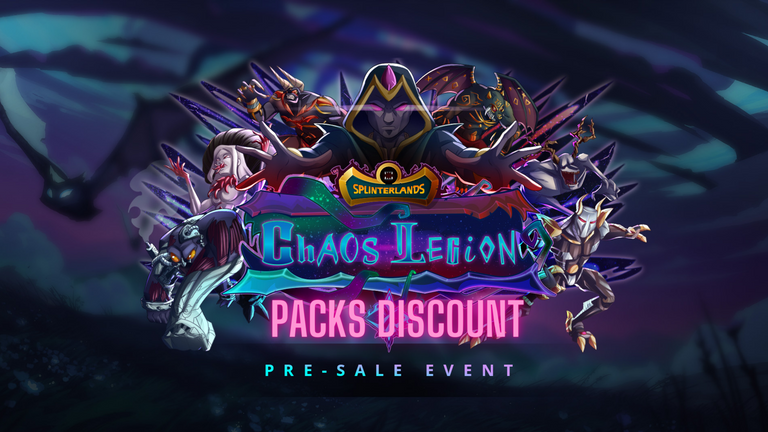 Hi all,
I am Zeeshan Naqvi, leader of Gladiators guilds. We have 5 guilds in total and a very nice community on discord. Halfway through the presale, we plan to pool packs together to get benefits for extra discount and the title.
We got a good response from the community and have confirmed 1150 packs altogether and an unconfirmed total of 2000 packs.
We heard a rumour that guilds might have a private sale of packs before the general sale actually begins. That's why we decided to go a bit more public and pool packs in big quantities.
Keep every value for yourself up to 1,000 packs
Every 50 packs you purchase in the pool you get the standard promo card
as soon we get it
Every 1000 packs you purchase you get the standard promo cards, the gold promo card as soon as we get it.
For every 870 packs, you purchase you will get the legionnaire title as soon as we get it.
Someone buying a five-pack from us will save 20%(1 extra bonus pack).
I have created a brand new Splinterlands account, gladiators, to hold all things of value. An equal share of the pool value from lucky air dropped cards sold or rented, guaranteed promo cards sold or rented, and legionnaire title SPS airdrop rewards and staked.
For EXAMPLE:
If a player buys 50 packs with us. He receives 60 packs back from us, his guaranteed promo card, group legionnaire titles, and group promo cards(standard and gold).
THE EXCEPTION IS IF YOU ARE BUYING AT LEAST 870, 1740, OR MORE PACKS FROM US. YOU CAN KEEP THE TITLE, GOLD PROMO CARD, AND STANDARD PROMO CARDS DUE TO 1,000 or 2,000 respectively.
What You Need:
You need to send at least 5 vouchers and 18.00USD worth of SPS
as determined by the SPS price feed from this page you'll need to be logged in to Splinterlands to see that.
Buy in numbers of five
Communicate with us at discord in the channel packs-purchase
Air-Drop Cards:
A person with the biggest share will have the right to buy if he wants if that person doesn't want to buy 2nd highest shareowner will have a chance and so on but if no one wants to buy we will sell at some good price where we think it is good and distribute return to every one according to their share in the pool.
Title Reward:
Any reward earned from the title will be distributed bi-weekly or monthly to individuals according to their share in the pool except individuals who got the title sent out to them.
Note we will make our purchase on the 20th of November. Vouchers and SPS should be sent no later than 20th Nov 20: 00 UTC.
Image credit: https://twitter.com/splinterlands/status/1449585967245848578
---
---