My strategy for upcoming Chaos Legion Pre-sale Event! (I don't have much staked SPS) !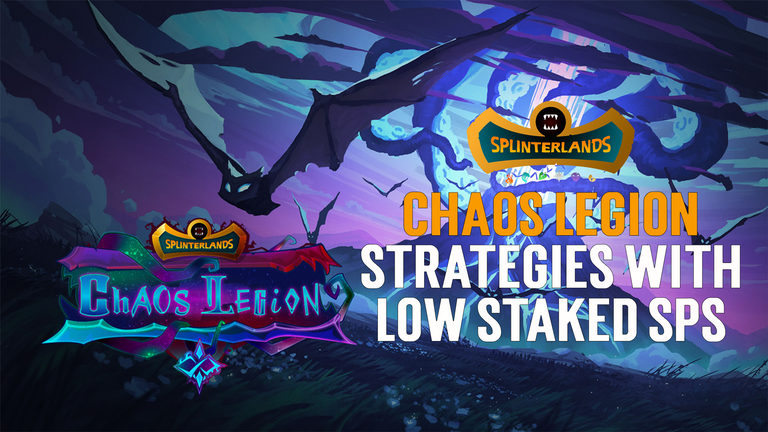 The Chaos Legion Pre-sale Event is near everybody's excited about it in fact voucher are already being bid while events hasn't even started. If you have STAKED 3640 SPS you'll get 1 voucher per day (as of 10/13/2021 while Im writing this). THAT WOULD BE TOO MUCH FOR ME! but if you've got a lot of SPS you got a chance to get some of this sweet vouchers.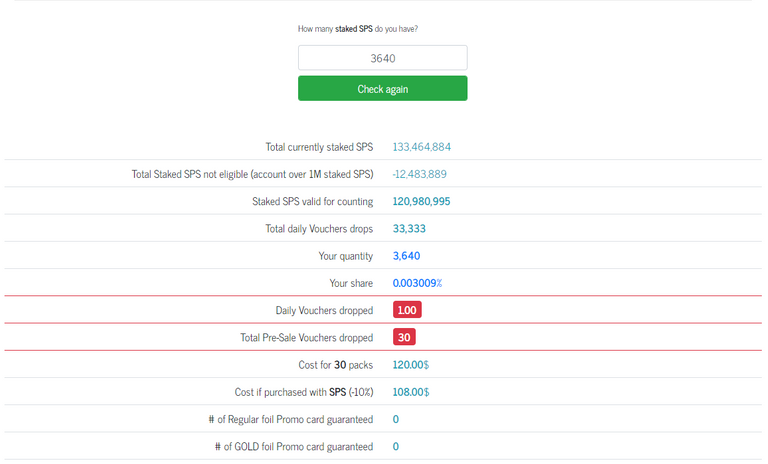 Meanwhile I only have staked 100.107 SPS in the meantime that's why I've planned to do strategies on this upcoming event for us who don't have that much STAKED SPS. This is not financial advice. Without further ado let's jump into it!!!

1. DEC:SPS
The first thing I did yesterday was to SWAP my DEC using Tribaldex. In that moment, the price of SPS is 0.6 (now it gotten up from 0.87). The amount of DEC I've got that time is 1700+ and I ended up having 44 SPS. I did this because I have a feeling that SPS would launch into the sky when this Chaos Legion Pre-sale event starts because people would be choosing to buy packs using their SPS to avail the 10% discount.
Chaos Legion packs will be priced at $4.00 USD each during the presale, and will be able to be purchased using Credits, DEC, or SPS, and there will be a 10% discount for any presale pack purchases made using the Splintershards (SPS) token. Please note that this will only apply to packs purchased directly with SPS (which will be one of the available purchase options), and not to packs purchased with Credits even if those Credits were purchased with SPS tokens.

Assuming that people will be going to buy packs with their SPS to get those discounted price the demand of SPS will go up. That's why I decided to buy as much as I can until its the packs are not yet release.
2. I UNSTAKED MY SPS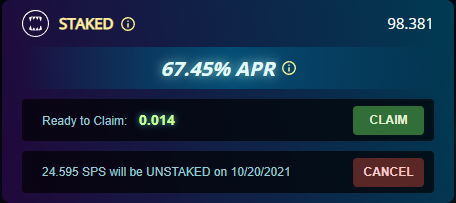 I started to unstake all of my SPS yesterday. @splinterlands stated that the pre-sale event is expect to last for 30 days and if the pre-sale doesn't sold of 1 million packs that's the only time the packs can be purchased normal without the perks when you buy it on pre-sale.
1M out of the total 15M available Chaos Legion packs will be available to purchase in the presale and we expect the presale to last for 30 days. If not all of the 1M presale packs are purchased in the 30 day presale period, then the remaining packs will become available for sale as normal but without any of the additional presale perks.
3. BUY LOW SELL HIGH
If I unstake my SPS now I have a chance to get all of staked SPS before the pre-sale ends. In that sense if my thoughts for SPS to go up while pre-sale is released I would have a chance to sell my SPS or use them if those 1M packs are not sold during the 30 days period. I'm also planning to buy voucher if the stated price are reasonable and affordable.

This is my strategies for this upcoming event (for now) I'm still thinking what would I do after this pre-sale starts. I'm so excited about this and I hope you get your SPS ready in 4days!!!
I hope I get some idea for person like me who doesn't have that much SPS. Good luck and have fun guys! 🤝
credits to @splinterlands and @splintercards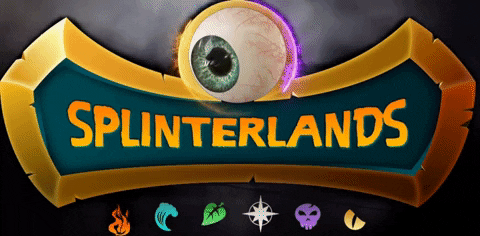 Want to try the game? why not use my link and register to the game! We can help each other grow 🤗

---
---