Weekly Challenge: Dragon Element + Death Element = EZ CLAPPP EZ GAMEEE!!

IN THIS WEEK CHALLENGE, WE GOT DRAGONS! 🐉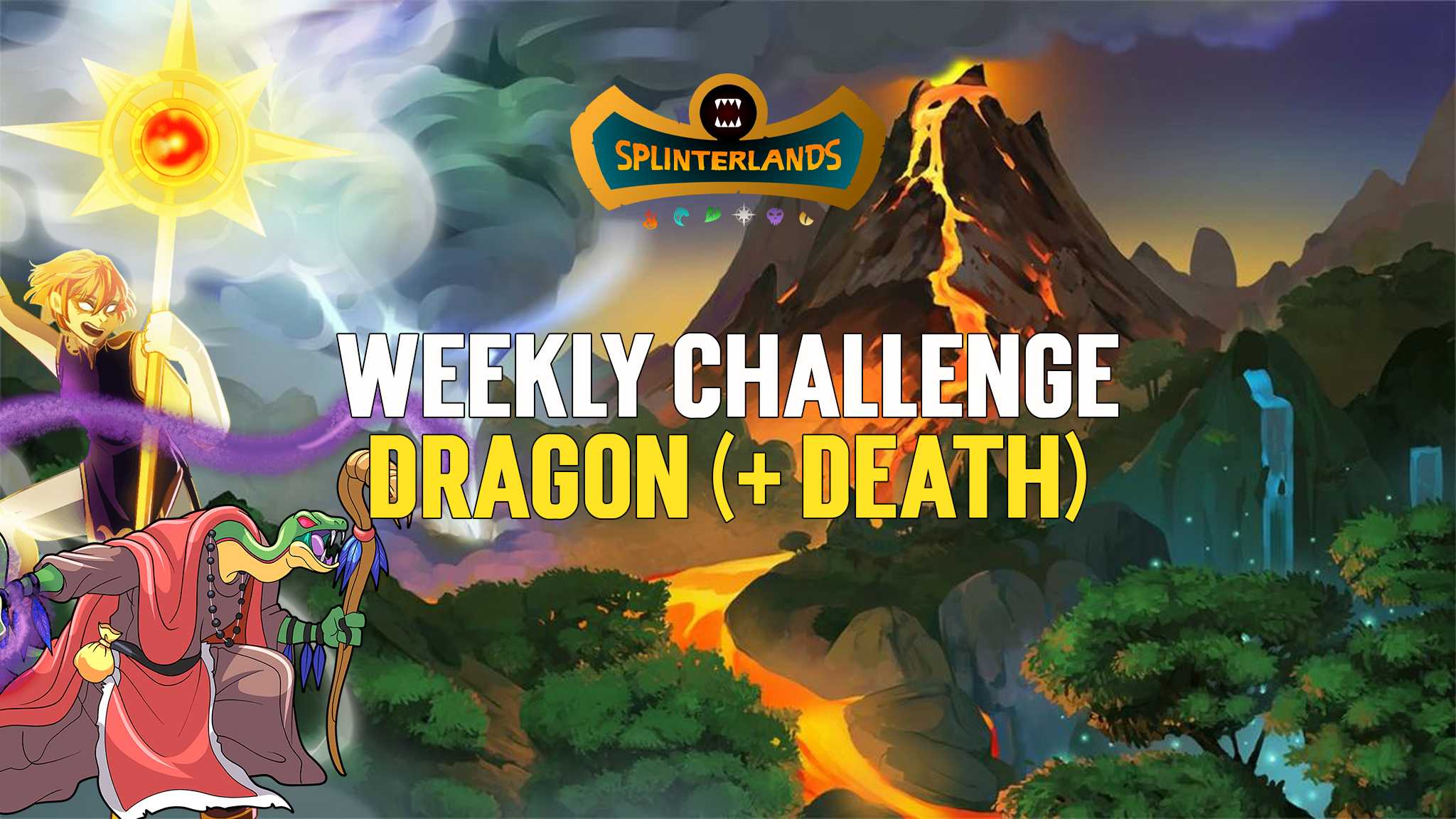 This week challenge is going to be hard for me because I don't have a lot of Dragon Cards but fortunately I somehow rented some of dragon cards randomly yesterday because I have to collect power to get myself up to Gold 3 before the Season Ends. So in this week challenge, I mixed up Dragon with Death so we can have a good run at ranked battles. Let's see how did I do with this challenge.
Without further ado let's jump into it!!

---

THEME
| Edition | Rarity | Element | Attack Type | Ability |
| --- | --- | --- | --- | --- |
| Any | Any | Dragon + Any | Any | Any |
BATTLE CONDITION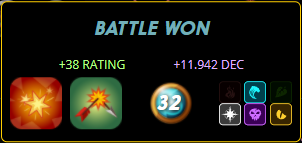 Mana: 32
Rules: Explosive Weaponry & Broken Arrows
Elements can be use: Water, Life, Death, & Dragon
Dragon Element Cards are the most versatile element in Splinterlands. They can be useful in any kind of situation and Dragon Summoner have buff for Melee, Magic, Range attacks. By being the liquid element, Dragon Cards is one of the most expensive cards in the market right now. If you have somehow get a Dragon in Daily Quest make sure to keep him/her.

THE BATTLE
---
BATTLE FORMATION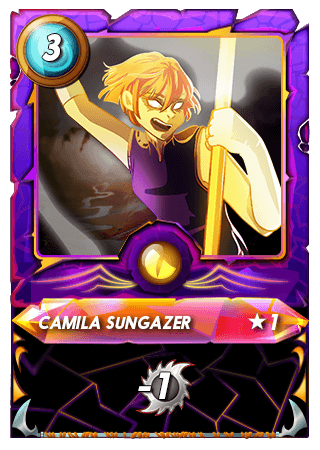 SUMMONER
Camila Sungazer - Choosing her for my Summoner is the best choice I got because I'm planning to mixed Dragon with Death Elements. She is somehow perfect for Death Cards because her ability is debuff for opponents. If you don't know Death Cards have a lot of Debuff Ability like reducing enemies Attack, Health or giving them negative buffs etc..

---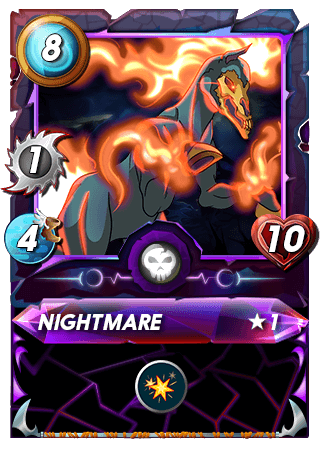 1ST POSITION
Nightmare - I don't have any idea why did I choose nightmare at this rule set. Nightmare has Blast Ability already and I think that is ironic to pick when you already have Explosive Weaponry rules. Maybe if I would have a chance to change it I'll choose Bone Golem.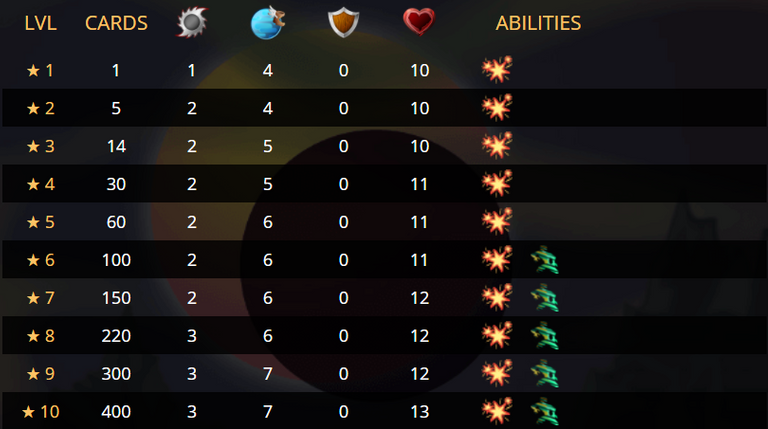 ---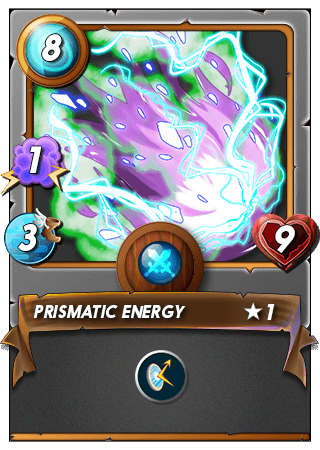 2ND POSITION
Prismatic Energy - In this meta If you notice there would be a lot of chance that your opponent will pick Alric with a bunch of magic attack cards. I think that Magic meta at the lower league started when Venari Wavesmith come to the game thats why everytime I fought enemies they always have same teams. Thats why most of my cards are counter to magics and debuffing armor. Prismatic Energy is a great counter for magics because of his Ability Magic Reflect where in magic attacks that hit Prismatic Energy will bounce back to the attacker.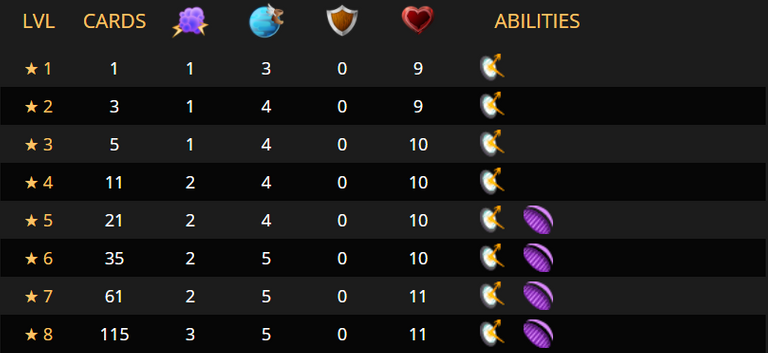 ---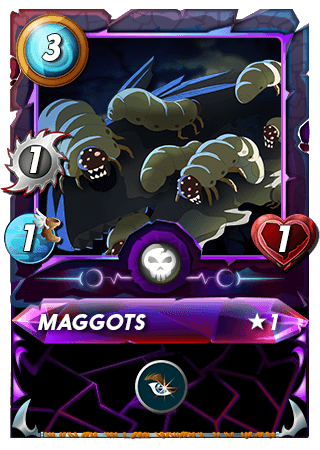 3RD POSITION
Maggots - I am not a big fan of Maggots at level 1 but if you level him up there would be a chance that he instant kill someone at the opponents backline. He also have Opportunity that is good with Blast that's why I pick him.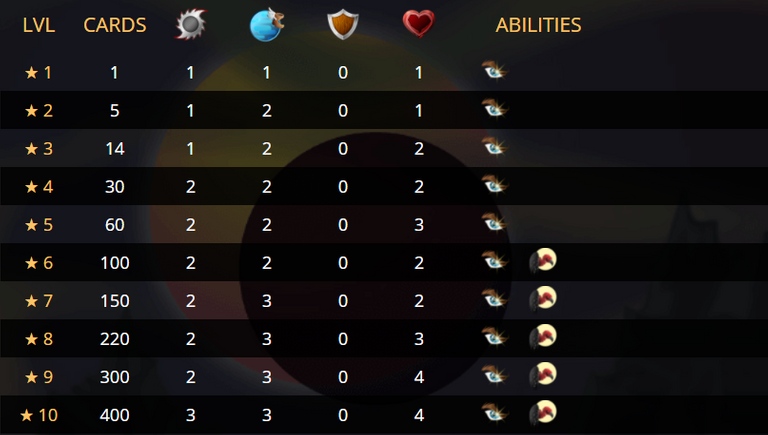 ---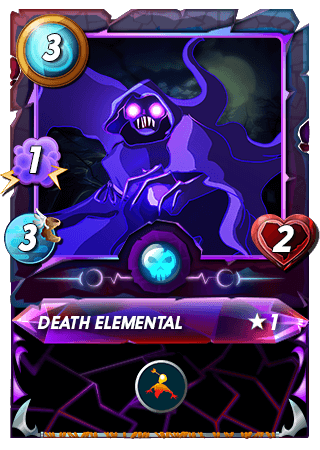 4TH POSITION
Death Elemental - A good magical cards that have Sniper Ability. Sniper ability with Blast ability is a good pair (like opportunity) because you may do damage on 3 different cards at the same time.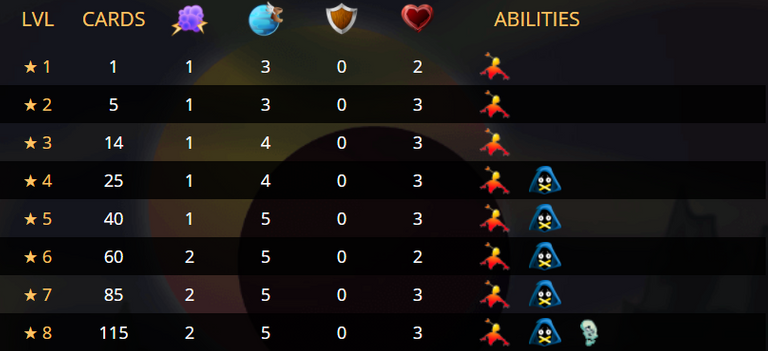 ---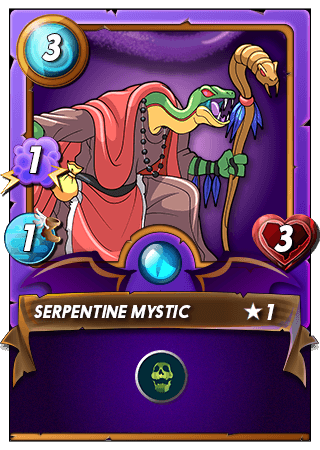 5TH POSITION
Serpentine Mystic - My 2nd Dragon Cards at this lineup. I choose him because I'm predicting that my opponent would pick Sea Monster as his 1st position or get some backline with Crustacean King to support his tank. Serpentine Mystic has Affliction Ability where in healing abilities like heal & tank heal would be useless because Affliction has a 50% chance to make the cards un-healable.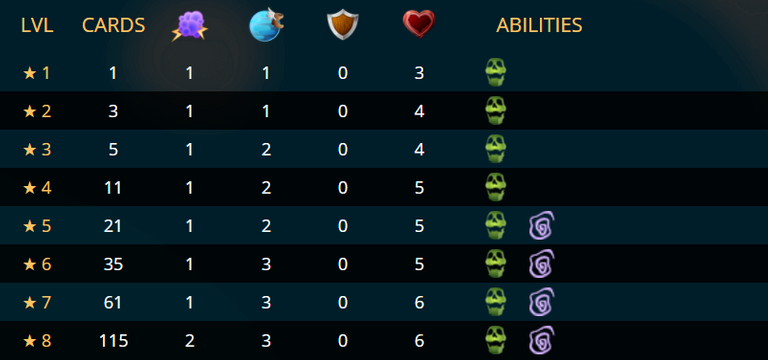 ---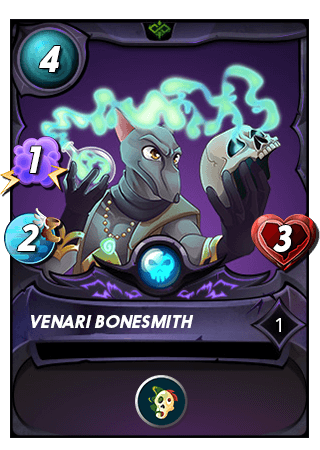 6TH POSITION
Venari Bonesmith - A new reward card that resembles Lich. If you notice most of my picks have magic damage, that's because I if my opponent would choose magic lineup with Alric there would be a high chance that he would get Venari Wavesmith, in order to counter those extra armor I would need to choose most of my cards with Magic Attacks.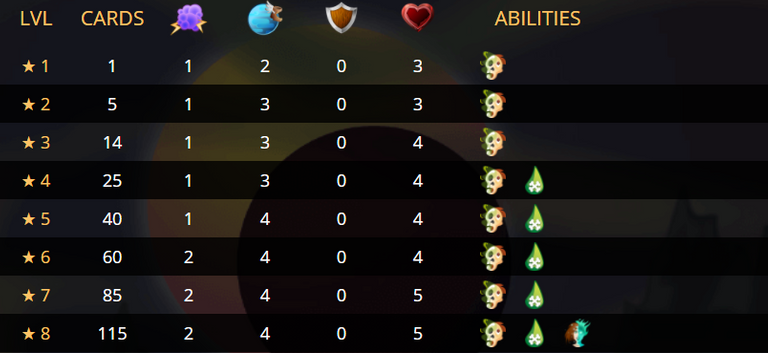 THATS ALL WITH THIS WEEK CHALLENGE I HOPE YOU ENJOY!!
The season already ended. Did you get cool rewards in the season reward chest? I hope you did, I'm unfortunate but not losing hope. Next season would be mine (I hope). A massive thanks for the people behind this wonderful game & also thank you for the great community.
Thank you guys see you on my next post!!.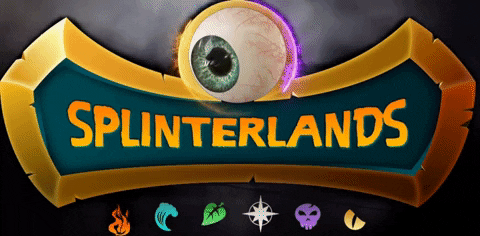 Want to try the game? why not use my link and register to the game! We can help each other grow 🤗
---
---