Daily Quest rewards October 8th
Just wanted to share a quick screen dump from my daily quest rewards today. The last week or so I have been getting 4-6 chests, with very few good pulls. Needless to say, I was waiting for that bigger reward to come my way with much anticipation. And today it came, a great loot with a current market value of just under 4$!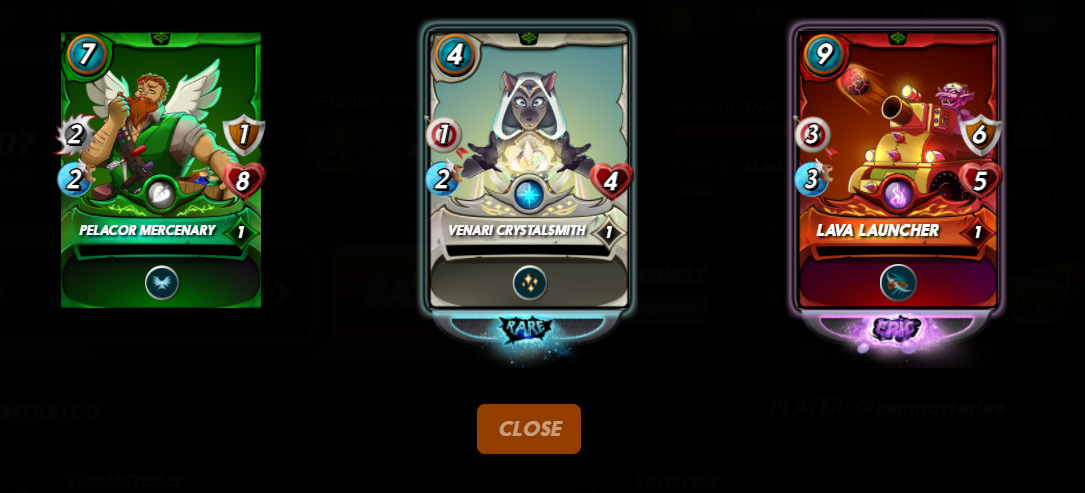 4$ today, but who knows where these cards will be a year from now? Also I have been looking to add the Lava Launcher to my collection for some time. In any case, 4$ is around 2% of my initial investment, which is pretty great for a daily dividend just for playing the game. Splinterlands is awesome!
---
---