Splinterlands: Test run for Grum's bloodlust in Silver
I have just gotten Grum from the airdrop and have been trying to test it in silver matches. So far, I've got to say, it's pretty impressive even at at level 1.
First battle
https://splinterlands.com?p=battle&id=sl_e1fe2efbc2c476a2344ac95b79571dfd&ref=zenokrom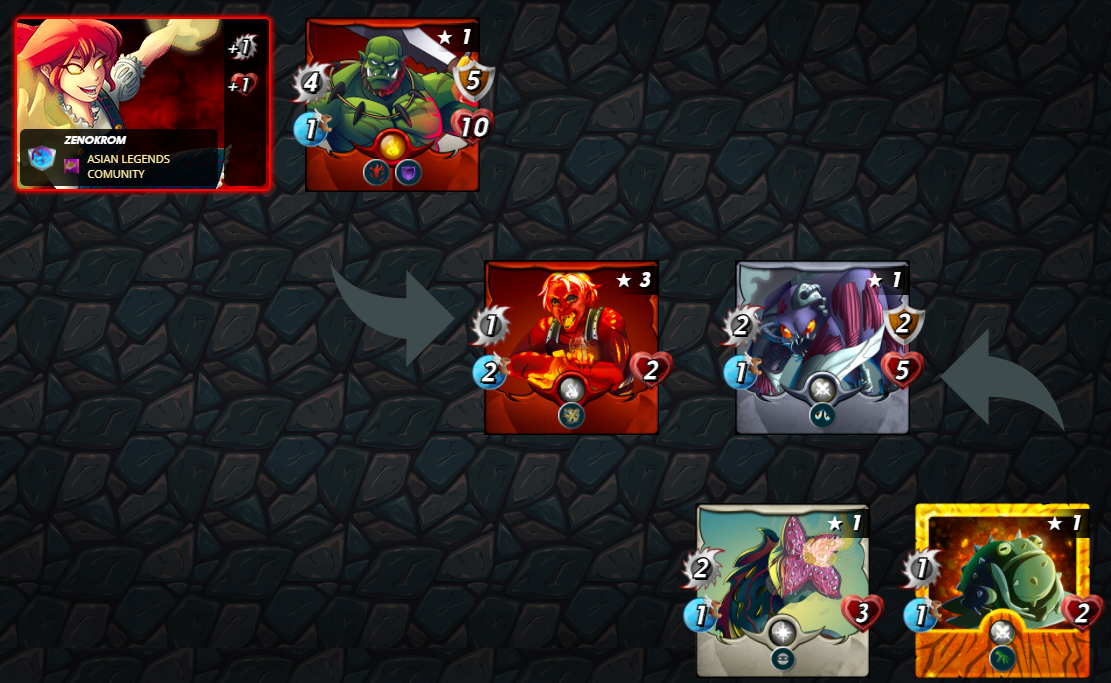 This match's ruleset is reverse speed, which is one of the best rulesets for Grum, having only 1 speed. Each time he killed an enemy, he became even stronger. This battle was so fun to watch. Grum's really a beast.
Second battle
https://splinterlands.com?p=battle&id=sl_b5749a1686758bcb2fe166d26dbde05c&ref=zenokrom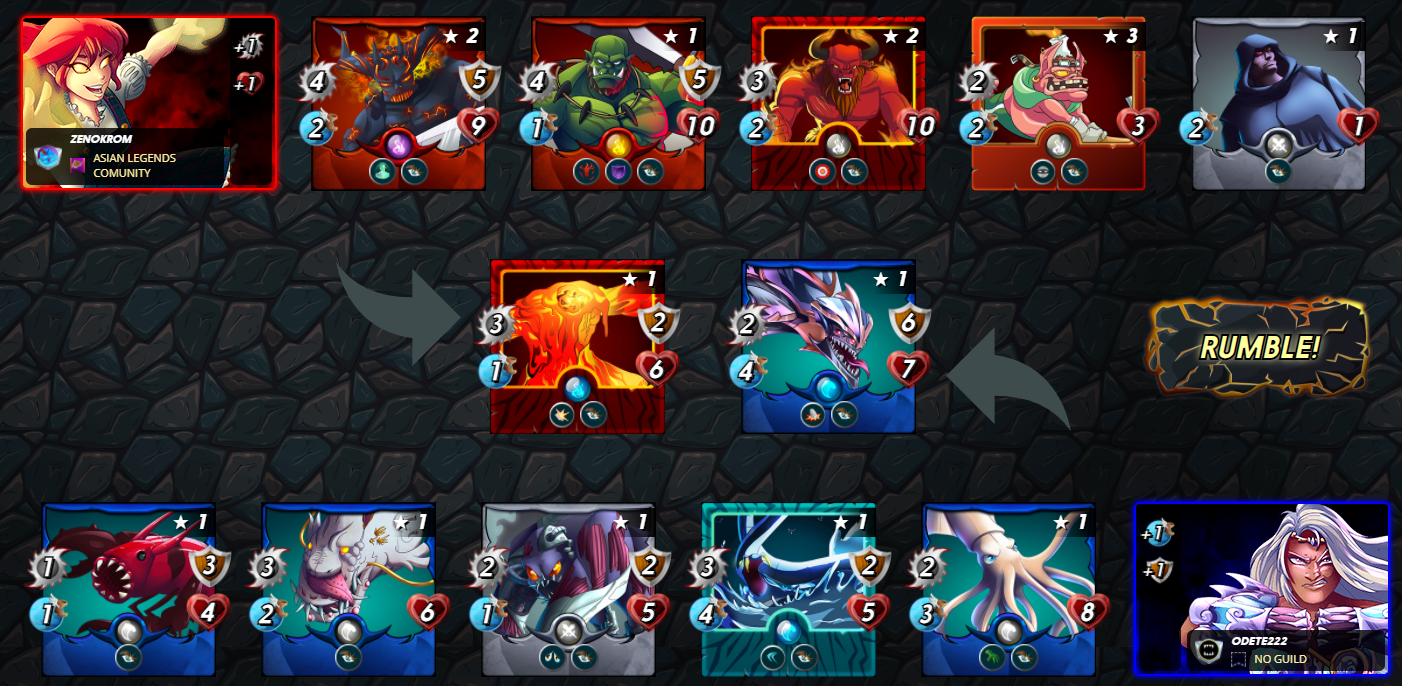 This ruleset was "Equal Opportunity", which was I tried not to place Grum in the first position. Since there weren't any other suitable monsters to fill the mana pool, I put in Kobold and Chaos Agent to absorb some damage since they have the lowest HP. Grum was able to take down enemy units in the backline, making him stronger every time he strikes, all while ensuring he has the highest HP to avoid being targeted.
Third battle
https://splinterlands.com?p=battle&id=sl_db050eac0aad9a868a16c8d50cf2525a&ref=zenokrom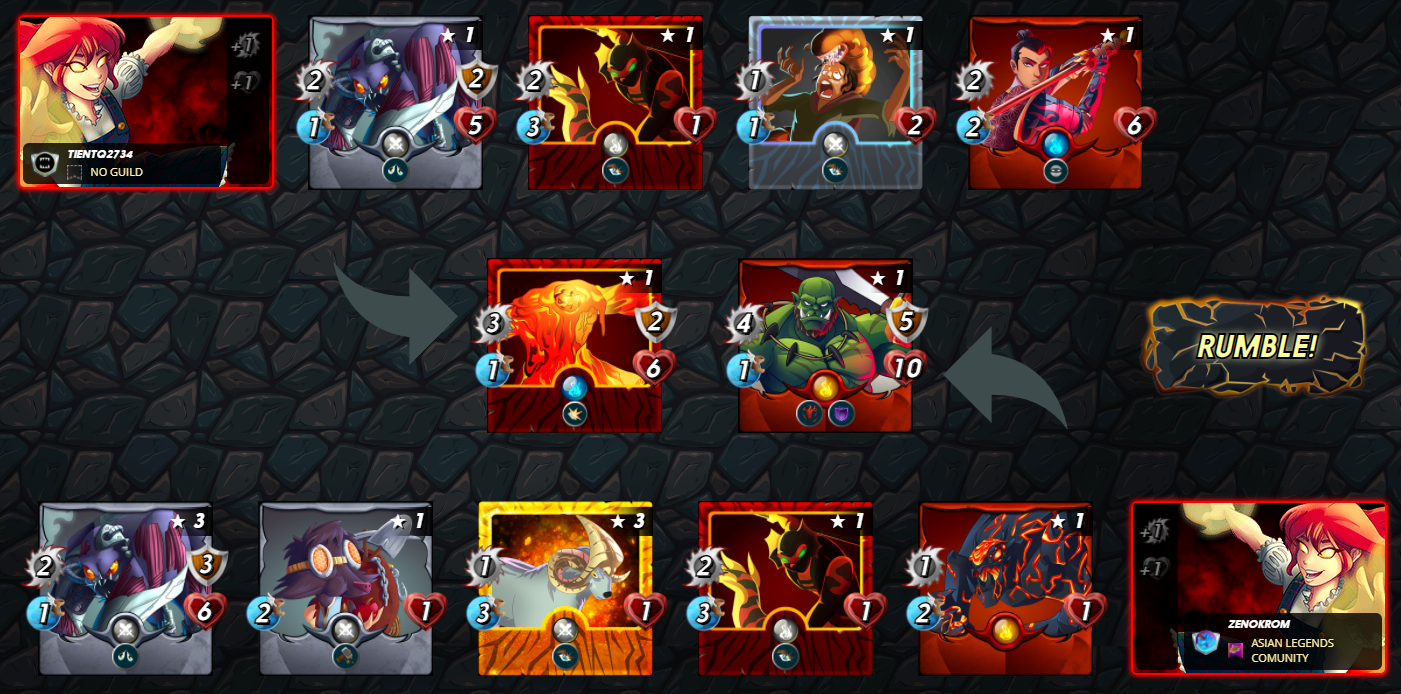 For this match, I tried to partner him with Scavo Hireling, since there aren't any healing units in fire splinters. It is responsible for repairing Grum's armor. To protect Scavo, I placed multiple 1 HP units. However, Grum has a whopping 15HP (armor + HP), he can take pretty much everything thrown at him in round 1. Here, the opponent has 2 opportunity units and 1 sneak unit, so I was lucky to have put Disintegrator in the last row to counter his Tenyii Striker. I had also countered the opponent by placing these 1 HP units to distract them. Soon enough, Grum kept dealing the final blow to the opponent's unit 1 by 1, making him hit even harder the next time he strikes.
Conclusion
Overall, I feel this unit is a must-have or a must-rent. Grum is really suitable in various rulesets like Reverse Speed, Super Sneak, Equal Opportunity, and even Spreading Fury. If there are any healing units in fire splinters, I believe that Grum would be used in battle more frequently.
---
---